WEDDING DAY JEWELRY TIPS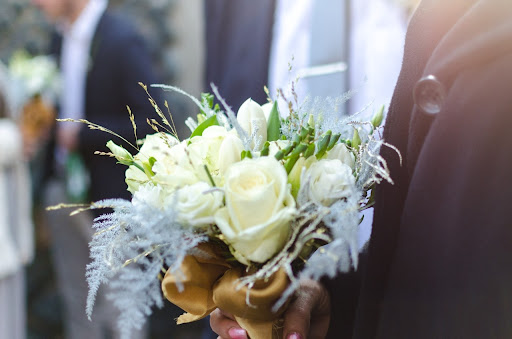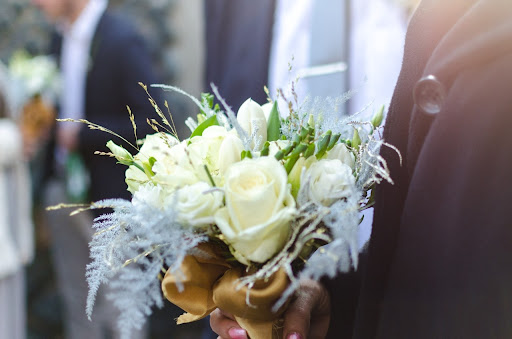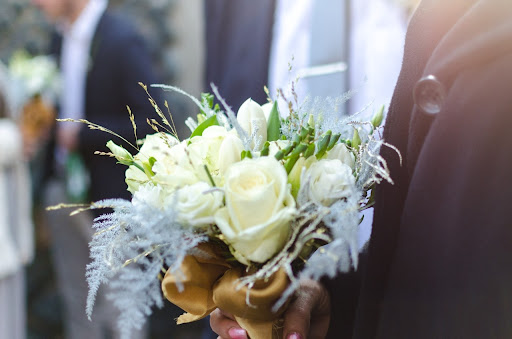 WEDDING DAY JEWELRY TIPS

Couples generally have two ideas when it comes to wedding planning: sticking to traditions or trying something new and exciting. No matter how one decides to celebrate their marriage, however, jewelry is almost always an essential part of the ceremony. A couple's wedding should be an unforgettable day that will be remembered for the rest of the participants' lives. It's easy to accentuate a wedding day look with incredible jewelry that will highlight the bride's best features and make them look even more lovely as they make this most important commitment. Our experts at Rogers Jewelry Co. have put together a short guide to help you get ready for the special day.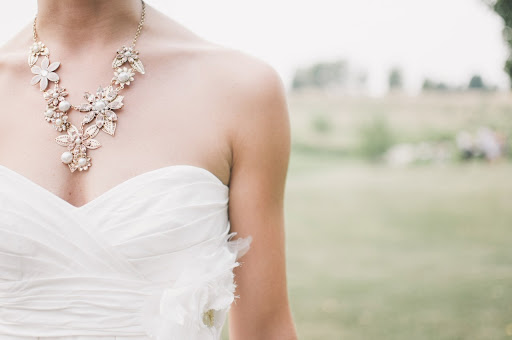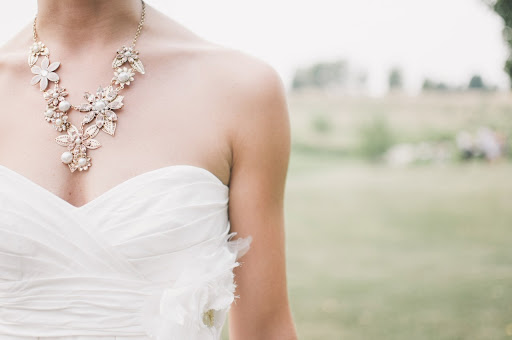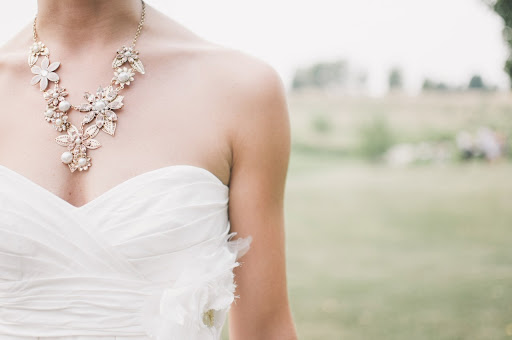 BEST BRIDAL NECKLACES

Accessories meant for a wedding day vary quite a bit, depending on one's wedding dress. If your dress is an intricate ball gown, then a short strand of pearls may be the perfect addition. More simplistic sheath dresses leave more room for experimentation with fine jewelry. Decide if you want to be bold or just highlight an incredible dress. There are several kinds of necklaces that will be fantastic depending on your neckline and the intricacy of the attire. Make sure not to overwhelm the viewer with an overly spectacular display.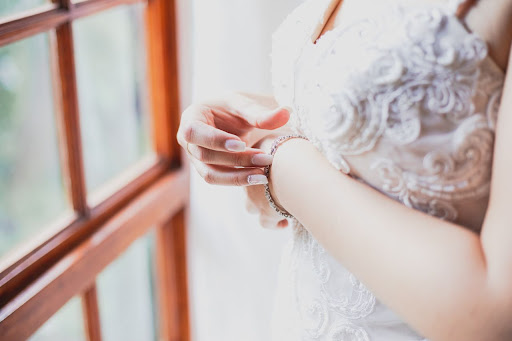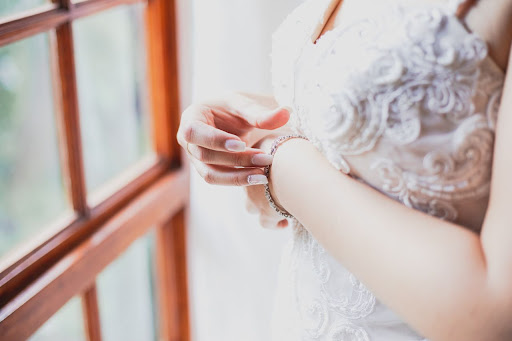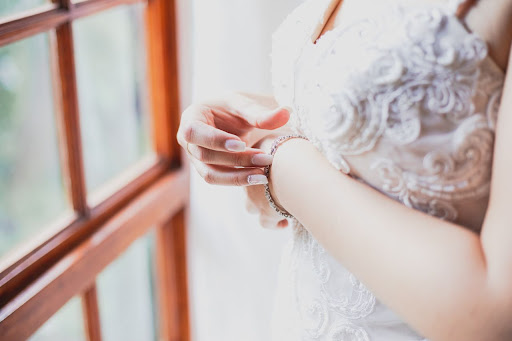 GREAT WAYS TO WEAR BRACELETS

Diamond tennis bracelets along with precious metal bangles look lovely when accessorizing a long sleeve or sleeveless dress. A few subtle white gold bangles can complete a cap sleeve A-line dress with sophistication and ease. No person can tell you the right amount of bracelets to adorn your arms on a wedding day; this is a moment to feel your most confident and fantastic. Sapphire and diamond bracelets could also serve as an elegant way to have something blue.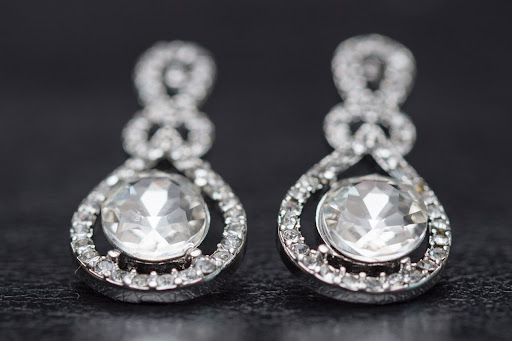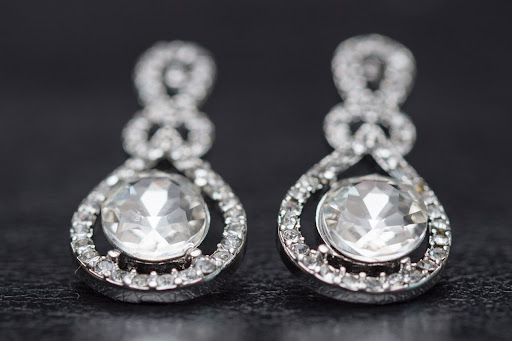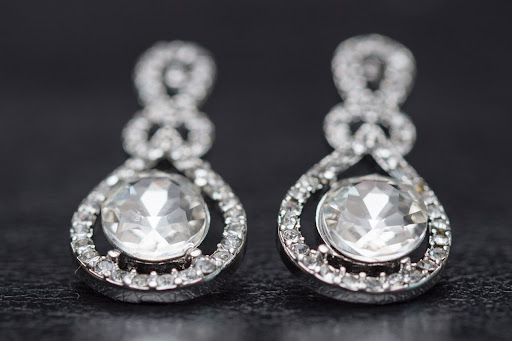 EARRINGS TO MATCH YOUR WEDDING STYLE

Chandelier drop earrings will beautifully accent a sleeveless wedding dress and subtle diamond studs will twinkle at your earlobes when you wear a breathtaking tulle and embroidery gown. The earrings you wear when you walk down the aisle should be the embodiment of your personal style and align with the ideal look you want to have on your big day. Remember that the earrings you choose will frame your face and be in every photograph from the wedding, so choose a pair with timeless beauty that accentuate and do not overtake the look.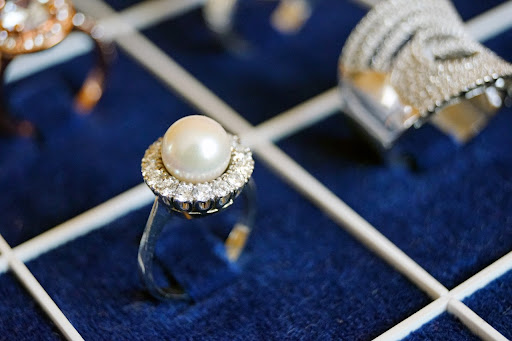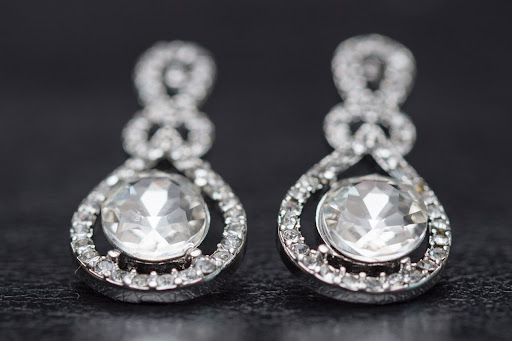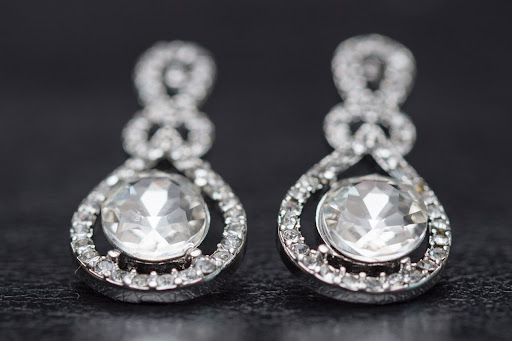 HOW TO WEAR RINGS DURING THE CEREMONY

Some brides opt to wear their engagement ring on their right hand and then shift the ring back over after the wedding bands have been exchanged. Other brides continue to wear their ring on the left hand and decide later on how they want to wear their wedding band regularly. Fashion rings for your right hand can create a balanced portrait of luxury at the reception after the bridal stack has been upgraded. Pick out items that remind you of family, make you feel beautiful, or both. This is your wedding and as such, it is most important that you feel fashionable the entire day.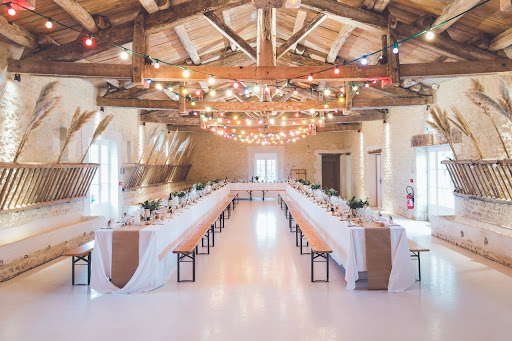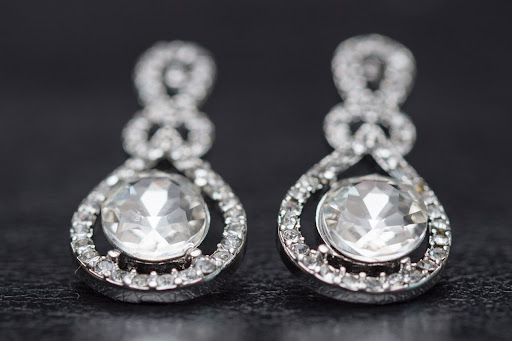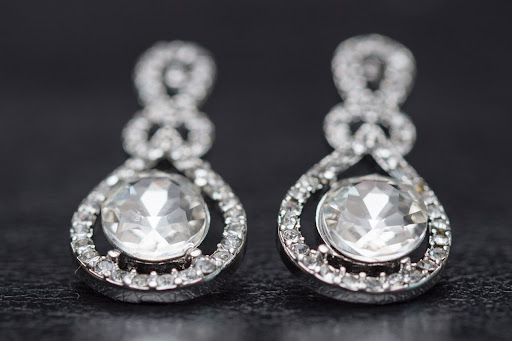 BUY THE BEST WEDDING DAY JEWELRY AT ROGERS JEWELRY CO.

We house the best selection of wedding day jewelry in our Rogers Jewelry Co. showrooms. With seven locations throughout Central California and Reno, our comfortable lounge settings have a great atmosphere along with incredible customer service. Over 80 years of experience has led us to our successful position as a trusted source of designer luxury. We understand how important your jewelry is to you and can expertly repair your items back to their original beauty. Visit one of our wonderful showrooms and contact us with any questions you have about our products and services.