Three Stones Rings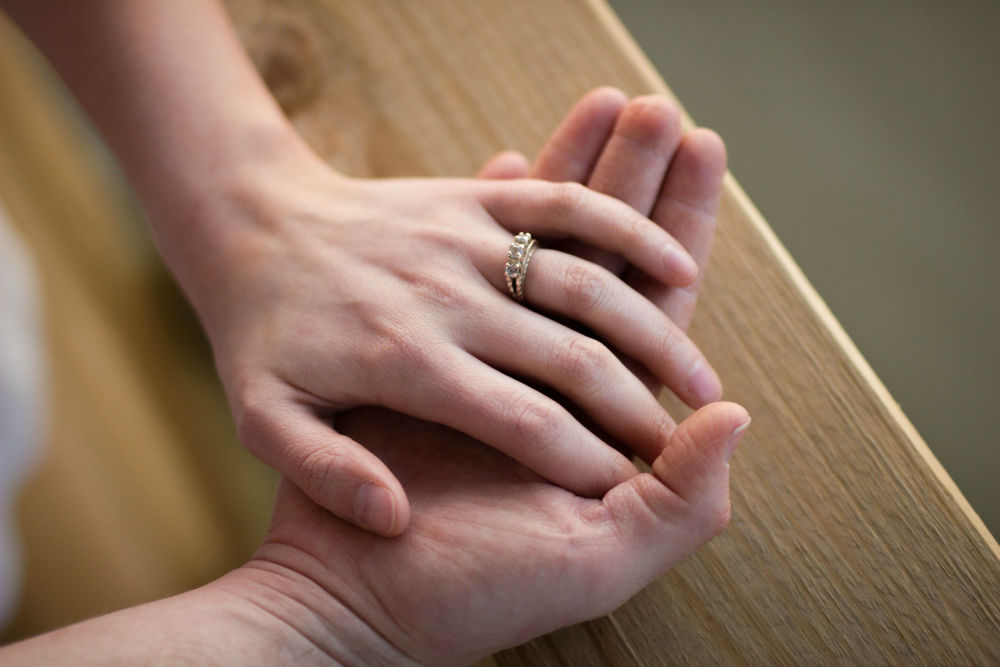 CHARACTERISTICS OF THREE STONE ENGAGEMENT RINGS
Three stone engagement rings, as the name implies, take three beautiful jewels and places them at the front of the engagement ring, with two of the jewels abutting and amplifying the elegance of the center stone. The paired gemstones can complement or contrast against the center stone, but what they always have in common is their pure refinement and symbolic value. If a woman wants the three jewels to symbolize her past, present, and future; or the joining of her and her fiancé into one new life, these things are all possible with a three stone engagement ring.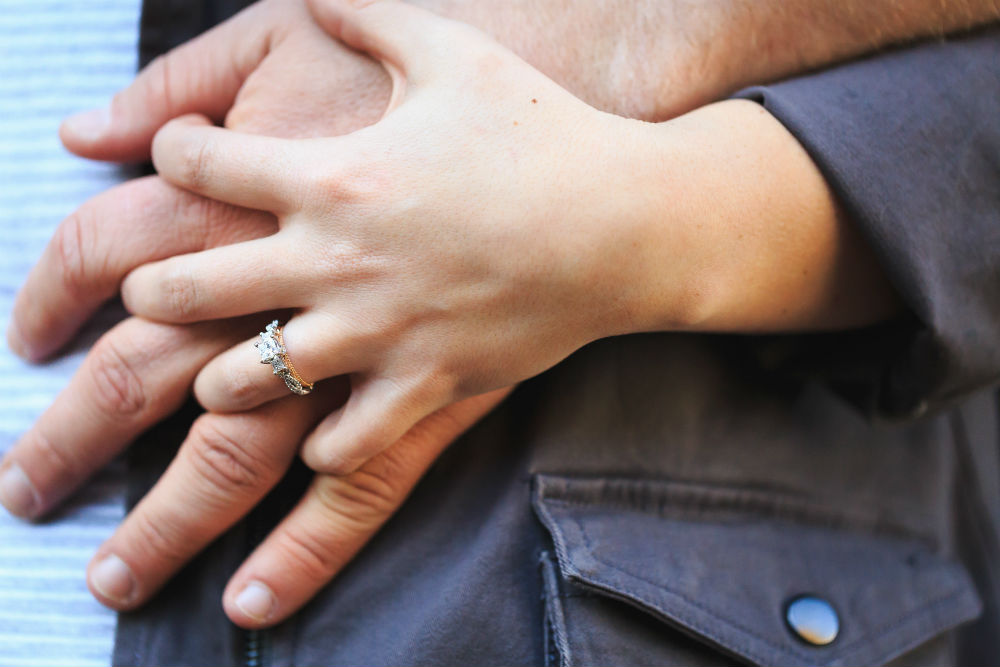 POPULAR COLLECTIONS OF THREE STONE RINGS
The Crown collection from Scott Kay shows how the abutting gems can complement the center diamond. The Crown collection features rectangular princess-cut and baguette-cut diamonds that echo and amplify the "angular" effect of a center princess-cut stone. But as an added surprise of pure beauty, once the ring is turned on its side, you can see pave- and bezel-set diamonds decorating the underside of the smooth 18k gold. Alternatively, the three stone rings from Fire & Ice show how the minimalism of unadorned 18k rose, yellow, or white gold makes a breathtaking canvas on which three diamonds can be best admired.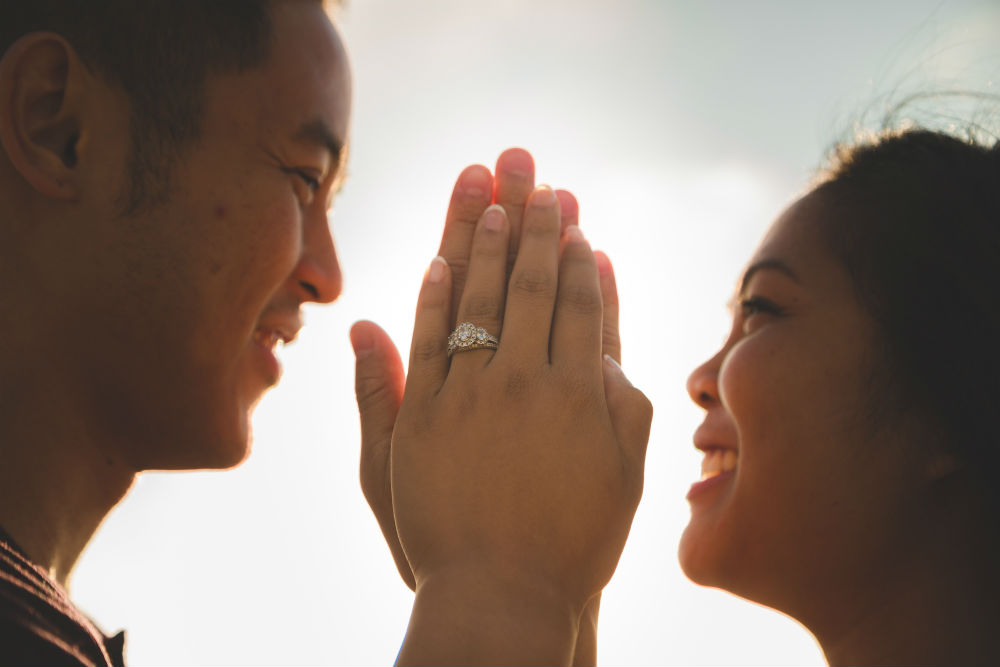 ADDITIONAL THREE STONE RING COLLECTIONS
Of course, it's not a requirement that three stone engagement rings just use diamonds in their design. Sylvie shows in their vintage-inspired designs that the oceanic blue of sapphire can make a dazzling frame around a diamond. Bezel-set pear-cut sapphires and milgrain beading, for example, screams not only "vintage," but also "pure Art Deco elegance." But if you're shopping for something ultramodern, the three stone engagement rings of ArtCarved come to their apex in the Contemporary collection, where you can find two-tone rings, added ropes set beneath smooth gold, and twisted shanks that speak to extremely modern sensibilities.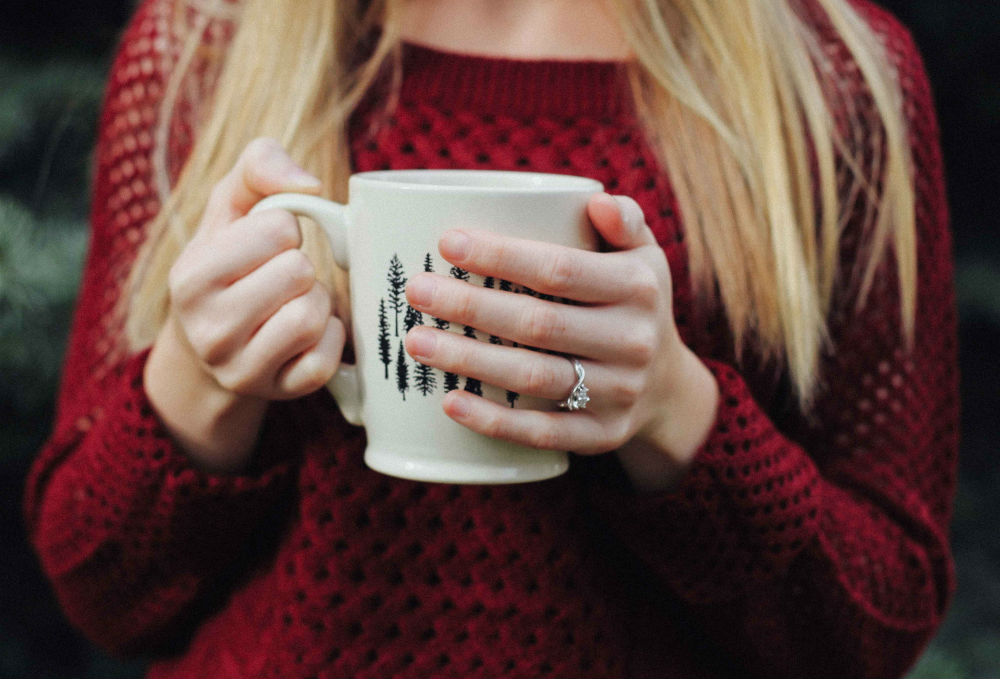 WHY SHOP FOR THREE STONE ENGAGEMENT RINGS AT ROGERS JEWELRY CO.?
In 82 years, we here at Rogers Jewelry Co. have won the trust and confidence of our community thanks to our surprising, radiant three stone engagement rings. But don't think our collections end there. We carry engagement rings in a variety of styles, including halo engagement rings and solitaires. Also, if you're looking to complete your bridal set, take a look at our wedding bands from top designers. If interested in our three stone engagement rings, contact us at 1-800-733-1874 or stop by our California showrooms, located in Modesto, Visalia, Elk Grove, Folsom, Fresno, and Bakersfield, or our Reno, Nevada showroom!