NECKLACE STYLE GUIDE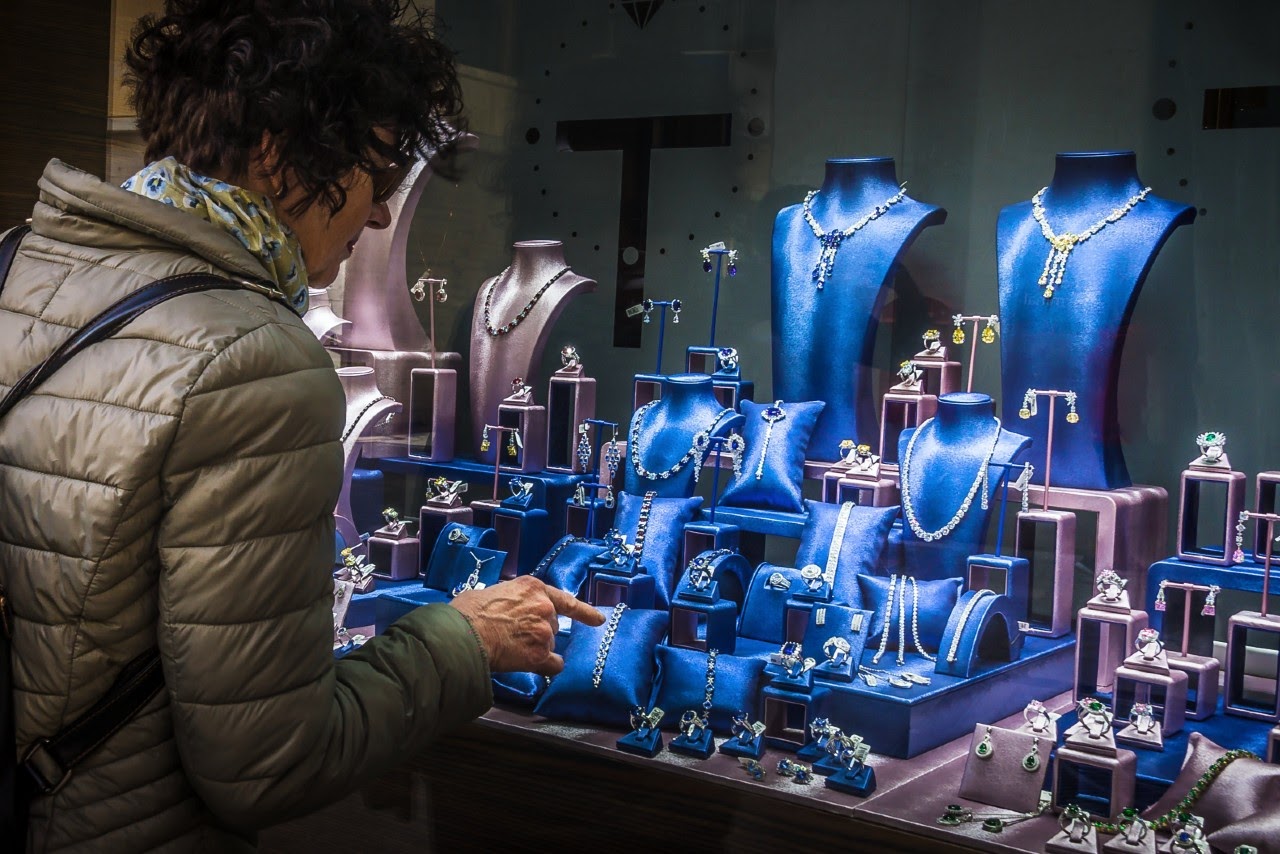 Necklace Style Guide
A timeless symbol of beauty and grace, necklaces have been worn by women for centuries. Necklaces are worn to represent an individual style, offered in a variety of unique designs from edgy chokers to demure diamond pendants. Wear bold elegant necklace styles for a special occasion or a night out on the town, or dress up your everyday look with delicate chains layered along the collarbone. Necklaces are not only a popular choice for fashion expression but are often put on to symbolize a deep personal meaning for the wearer. A woman's particular style comes to life while wearing the right necklace.
Elegant Necklace Styles
Elegance is easily achievable while wearing radiant jewelry. Showcase a rare gemstone or a glittering diamond in a timeless solitaire necklace that can be worn solo for a regal effect. Radiant gemstones burst with magical delight and brilliance when set in a bold pendant necklace. This style achieves a more luxurious and enchanting feel due to the larger surface area of the stone cradled by precious metal or a glittering diamond halo. When mixing necklace styles, focus on how different necklace lengths accentuate one another. Lariat necklaces hang low down your chest with an adjustable sliding knot, while collar necklaces rest just below your chin. Both can be a playful and flirtatious style for those rare special events.
Everyday Necklace Styles
It is no secret that necklaces are one of the most popular accessories worn by women, and different styles of chains have become a modern-day staple. Wear several chains in different sizes and textures layered together for an eccentric look, showcasing your individuality by carefully selecting and procuring a one-of-a-kind collection. Dainty gold bead chains blend expertly with chunkier paper clip chain styles, slipping effortlessly into your everyday fashion aesthetic. Effortlessly dress down opulent solitaire necklaces or chokers by layering them with gold and sterling silver rope chain necklaces, or wear a single chain necklace as a constant addition to your natural beauty.
Why Shop for Necklaces at Rogers Jewelry Co.?
Finding the ideal necklace should be an exciting experience, and Rogers Jewelry Co. takes pride in retailing only the finest quality designer jewelry. Originating in Modesto, California, we've worked for decades to open a total of eight superstore locations. Rogers Jewelry Co. is constantly striving to advance our creations with modern technology and state-of-the-art amenities to ensure a unique experience. Rogers Jewelry Co. is a popular destination for those traveling from surrounding Nevada and California cities such as Reno, San Luis Obispo, and Elk Grove. For more information, contact us on our website.