Unique Engagement Announcement Photo Ideas
May 5th, 2023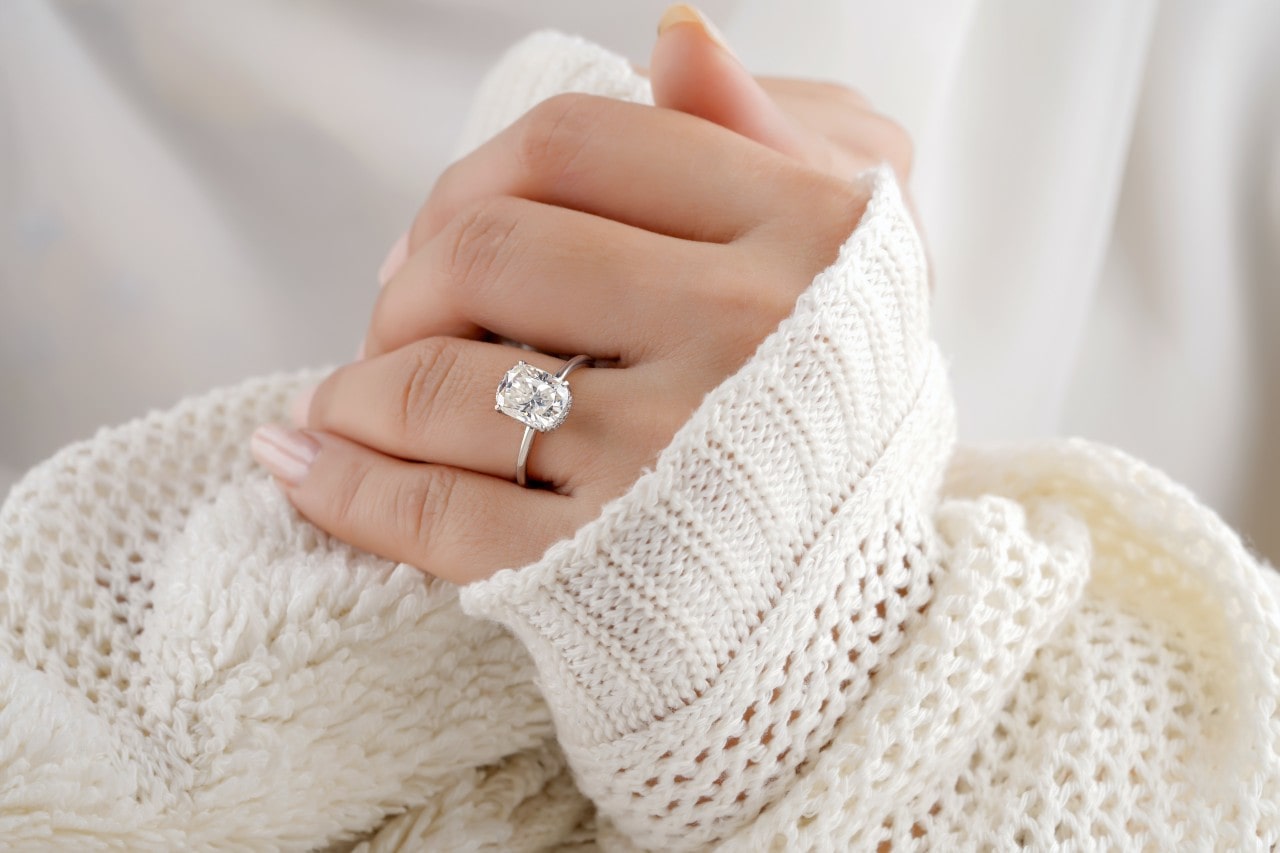 Announcing your engagement with a photo is an exciting way to share your news with loved ones and friends. When taking the perfect engagement photo, it's essential to consider the location, lighting, and poses that will showcase your ring and love story in the best way possible. Whether you opt for a candid photo in a natural setting or a posed photograph in a unique location, choose a setting that represents you and your partner's personality.
Beachy Bliss
There's nothing quite like a romantic engagement photo on the beach. Whether in Southern California, with its beautiful coastline, or Nevada's Lake Tahoe beaches, you can capture a magical moment with your partner with the ocean waves and beautiful sunset as the backdrop. The warm tones of the sun will make your engagement ring shine even more brightly.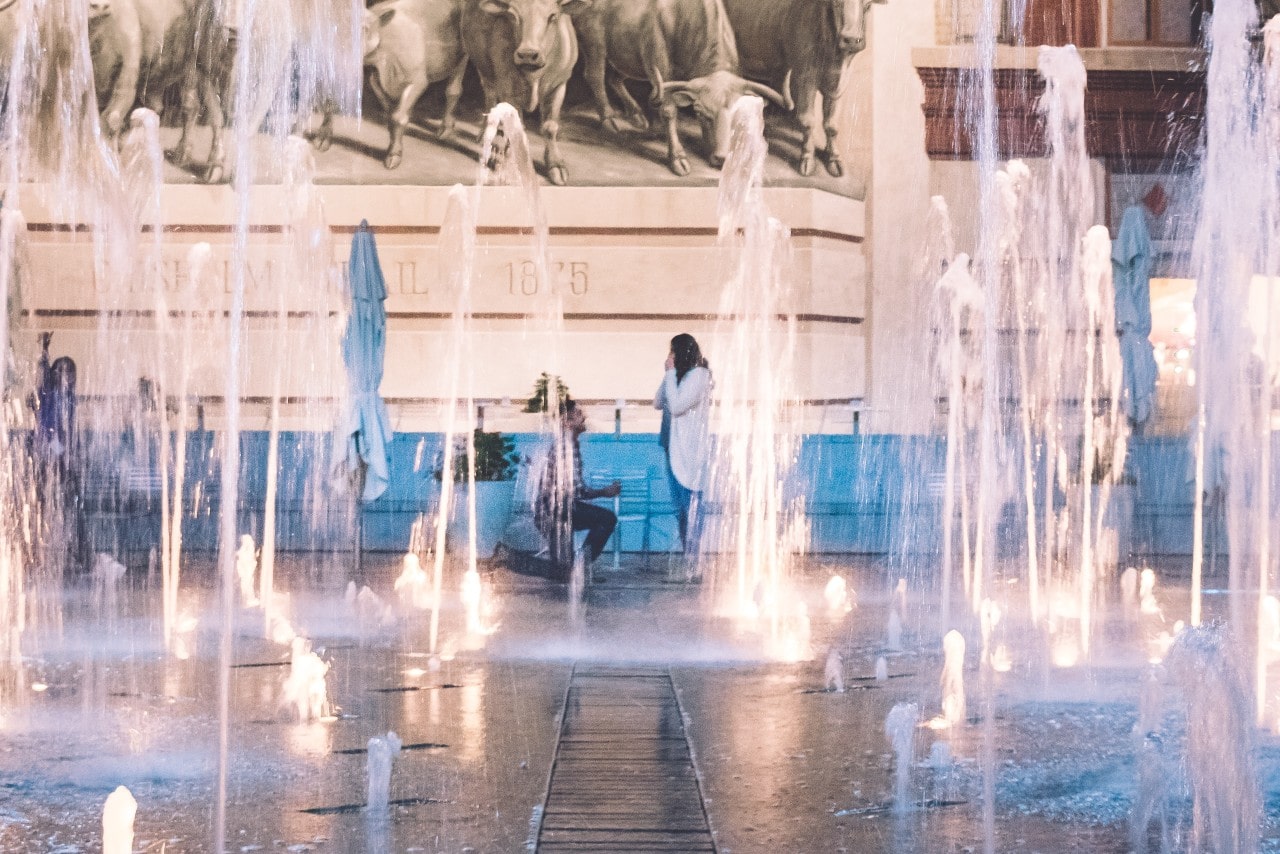 Urban Engagement
California and Nevada have some incredible cities with iconic landmarks that can make for spectacular engagement photos. Stroll in San Francisco's Golden Gate Park or pose in front of the towering palm trees and neon signs of Las Vegas. These photos will showcase your love against the backdrop of the city's unique and picturesque scenery.
Desert Romance
The desert landscape in California and Nevada can provide a beautiful backdrop for your engagement photos. Take a trip to Joshua Tree National Park or Red Rock Canyon, and capture the stunning scenery with you and your partner at the forefront. The natural colors of the desert will add an earthy warmth to your photos, and the open space will give you plenty of room to get creative.
Ski Lift Selfie
If you're in Lake Tahoe, why not take a unique engagement photo while riding on a ski lift? The snowy mountain peaks and clear blue skies will provide a stunning backdrop for your photo, and the cold winter air will give you the perfect excuse to cuddle up with your partner. This is a photo you'll cherish for years to come.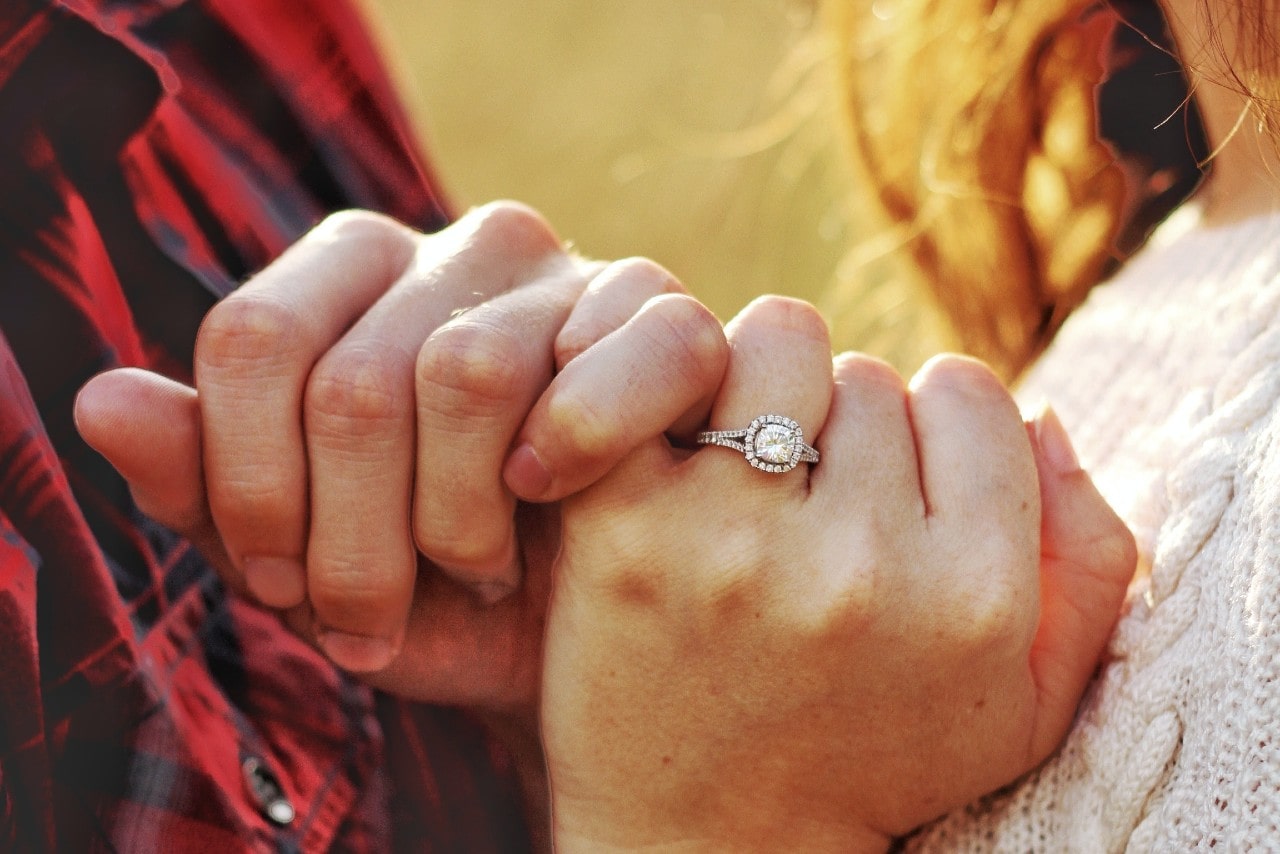 Vineyard Vibes
California is famous for its world-class wine regions like Napa Valley and Sonoma County. Take advantage of the picturesque vineyards and take a photo with your partner in front of the grape vines. You can even tour and snap candid photos of you and your partner enjoying the wine-tasting experience.
Natural Beauty
California and Nevada are home to some of the most stunning natural landscapes in the world, from Yosemite National Park to Valley of Fire State Park. Take a hike and snap photos of yourself and your partner with the breathtaking scenery as the backdrop. The landscape's natural beauty will complement the beauty of your love, creating a photo that truly captures the essence of your engagement.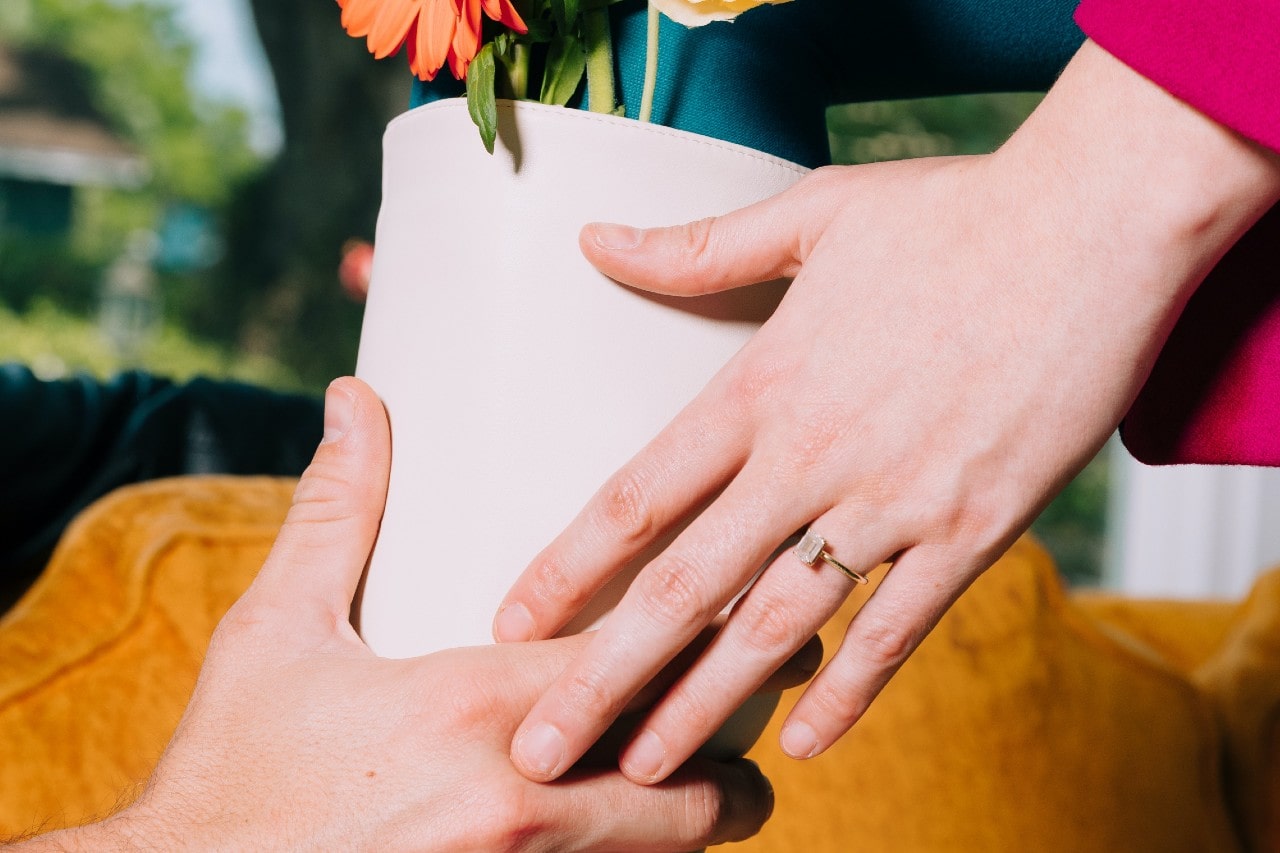 Shop Engagement Rings at Rogers Jewelry Co.
If you're looking for a designer engagement ring, look no further than Rogers Jewelry Co. With seven locations throughout California and Nevada, you will find a ring that suits your style and budget. Our expert staff will guide you through finding the perfect ring and answer any questions you have about our products and services. Contact us today to schedule an appointment and find the ring of your dreams.