Trendy Jewelry Gifts for the 2022 Holidays
October 25th, 2022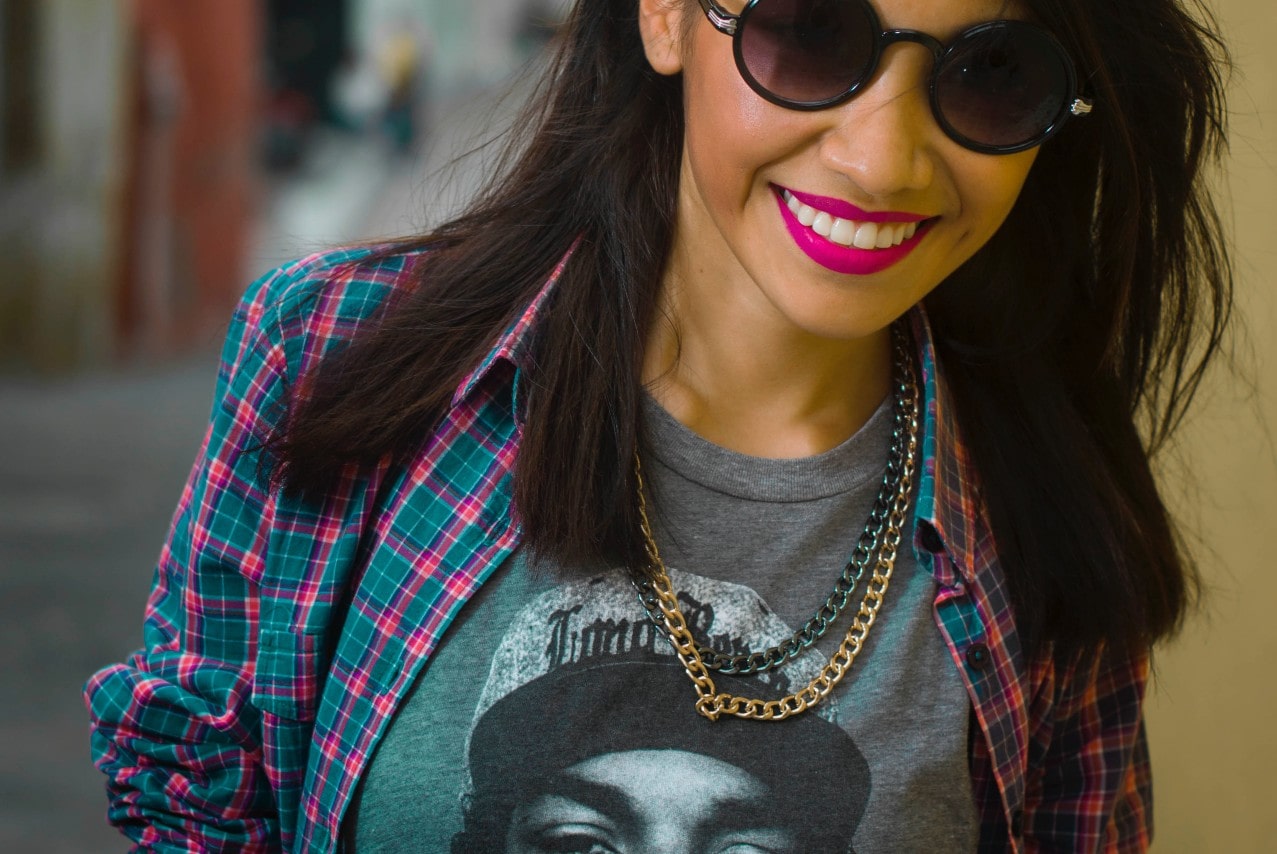 With every season comes new fashions. Be it spring, summer, fall, or winter, new types of jewelry become the star of runways and outfits. This year's holidays are no different with a slew of brilliant and beautiful jewelry taking the center stage in style. This fashion frenzy can be difficult to keep up with in today's busy world. At Rogers Jewelry Co., we are here to help. Our talented team has done extensive research to ensure that your collection is never lacking in the latest jewelry trends.
Big, Bold Bangles
Bangles are a classic style of bracelet, beloved for their elegant silhouette. Simply enough, bangles are defined by lacking an opening and usually sport a slender style. The pieces in vogue for the holidays forgo this approach, focusing instead on making a statement. Today's trendy pieces are large and in charge, taking up a great deal of space while maximizing splendor through precious metals and gemstones.
This 18k white gold and diamond bangle is radiant, glamorous, and elegant. The piece has large curves and a vintage-style silhouette. Plenty of brilliant diamonds outline the white gold form, creating a vivid and luxurious display.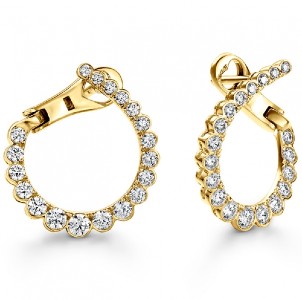 Go for the Hoop
Hoop earrings are not only timeless, but they are also effortlessly fashionable. These gorgeous earrings have stunning silhouettes made to mesmerize any viewer. While the most iconic is the minimalist yellow gold hoop, colorful gemstone hoops and flashy diamond hoops are thriving as well. These breathtaking pieces can be incorporated into almost any outfit.
These stunning diamond hoop earrings add vibrant color and luxury to any visage. Radiant diamonds combine with fanciful metalwork to create a truly distinctive, ornate piece.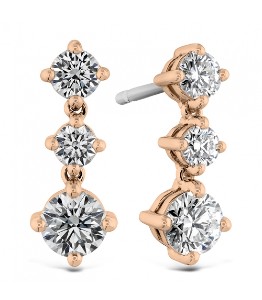 Dramatic Drops
Drop earrings may be trendy now, but their daring regal color has long excited the imagination. These pieces move along with the wearer, acting like a companion to any ensemble. There is a vast variety of drop earrings, each exhibiting its own unique blend of color, form, and style.
To impress any viewer, wear these rose gold and diamond cascading drops. Their chic look is conveyed through a plethora of this brand's signature diamond cut. A rose gold cascade silhouette is vibrant and feminine.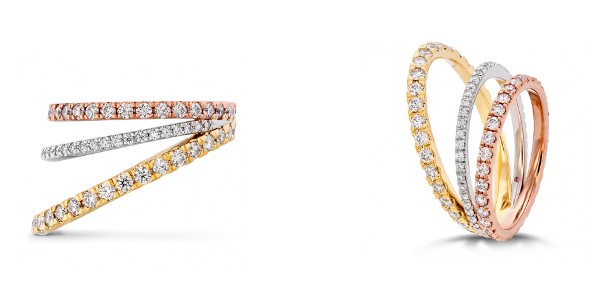 Mixed Metal Fashion Rings
Can't choose between two precious metals? Why not choose both? Mixed metal jewelry is popular this year, beloved for its breathtaking and contrasting style. In these pieces, multiple varieties of precious metals pair and elevate each other. For best results, pair bright metals like white gold, sterling silver, and platinum with more colorful metals like rose and yellow gold.
For example, this 18k gold and platinum ring is a marvelous accessory. The precious metals show off what makes them distinct and attractive, while the diamonds imbued in the bands evoke a radiant elegance.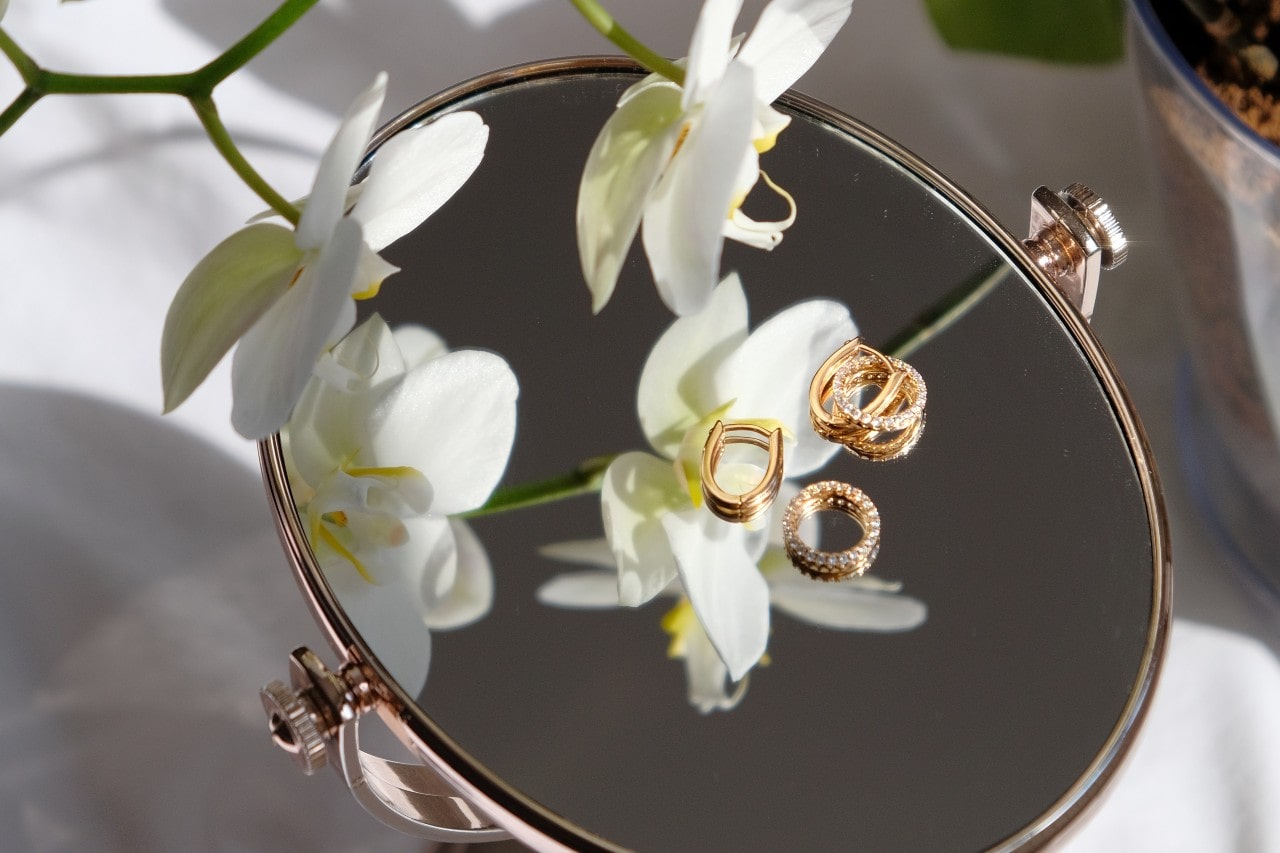 Discover Trendy Fashion Jewelry at Rogers Jewelry Co.
At Rogers Jewelry Co., we put everything into creating the perfect jewelry store. We offer plenty of today's most luxurious jewelry designer brands, so as to ensure that every customer leaves with all of their desires fulfilled. You can find us in San Luis Obispo, Modesto, Folsom, Fresno, Bakersfield, and Elk Grove in California plus Reno, Nevada. Contact a jewelry store near you today to discover the ultimate in luxury.