Top Five Wedding Anniversary Bands
September 25th, 2023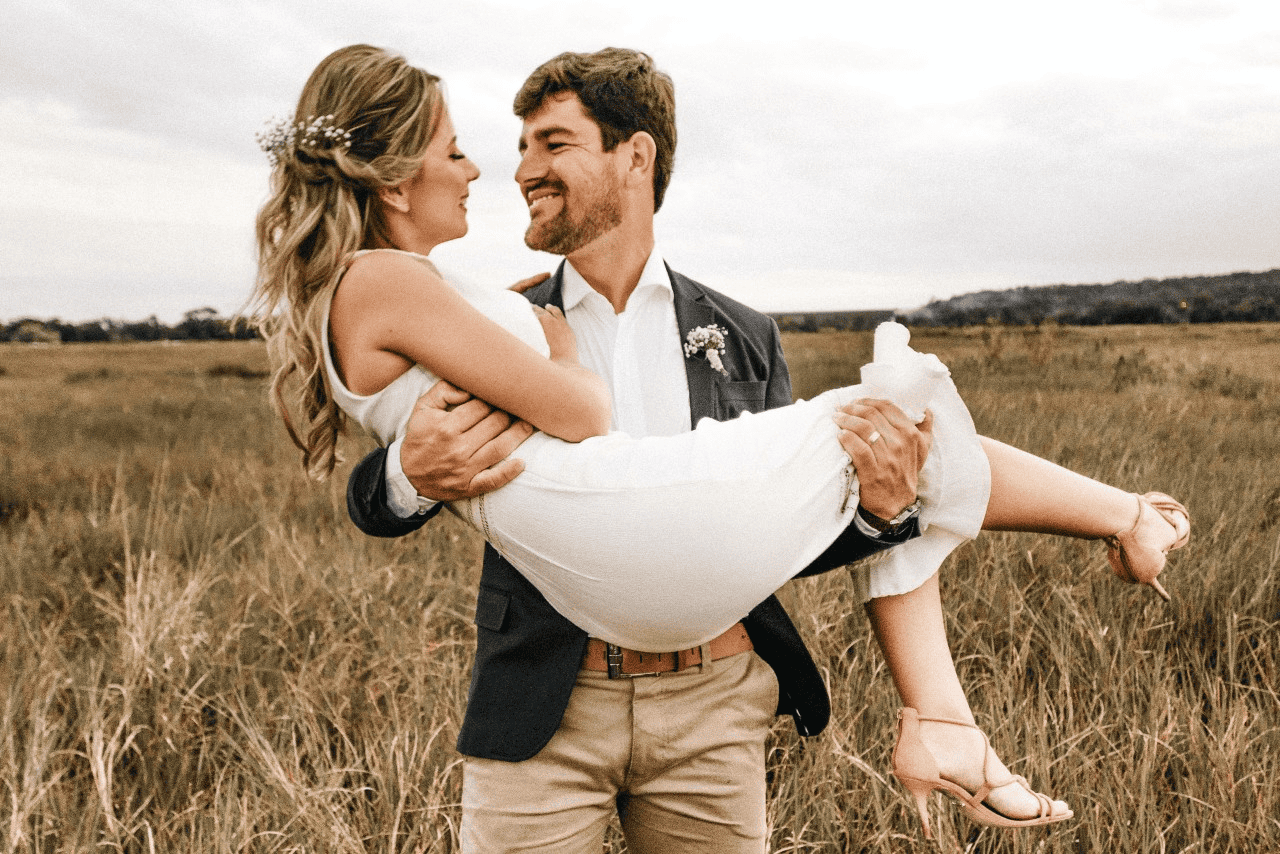 Honor the journey of your love at one of Rogers Jewelry Co.'s showrooms across California and Nevada, as we present a guide highlighting our cherished wedding anniversary bands. Explore our handpicked selection of elegant and distinctive choices, each crafted to commemorate the milestones of your union. Delve into the artistry behind these timeless pieces, designed to encapsulate the spirit of everlasting love. Join us in honoring your special occasion and discover the ideal symbol of your commitment among our curated collection of anniversary bands.
1. Diamond Wedding Band
Honor a decade of love with a diamond wedding band, a sentimental and exquisite reminder of your vows. Marking ten years of togetherness, diamonds take center stage as the traditional gemstone used in bridal jewelry, symbolizing the strength of matrimonial love. Opt for a prong-set design, allowing each brilliant stone to dazzle from every angle, or choose the grandeur of a larger cut diamond for maximum sparkle. Explore unique cuts like baguette diamonds or select the ageless elegance of round-cut stones, renowned for their exceptional light reflection. Consider this beautiful white gold diamond wedding band from our in-house collection as a stunning embodiment of your life together.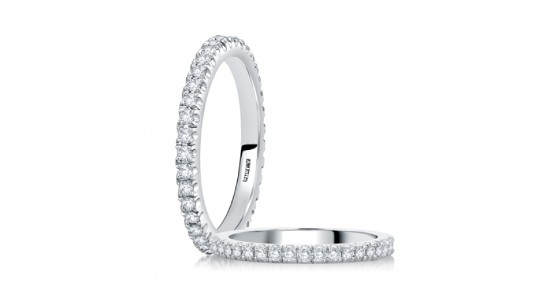 2. Eternity Band
Radiating profound symbolism, eternity bands encapsulate endless love with their boundless design. These rings, without a definitive endpoint, beautifully mirror your commitment to forever. Diamond-studded eternity bands amplify this meaning, as diamonds symbolize love, loyalty, and unwavering strength—just like an undying bond. A diamond's perpetuity aligns seamlessly with life's cycles, making these bands a cherished choice to mark new beginnings, like the birth of a child, encompassing life's infinite journey. With each gleaming gem, an eternity band represents your absolute devotion and a promise that knows no bounds. This diamond wedding band in white gold from A.JAFFE is a fantastic example of this style of ring for your anniversary.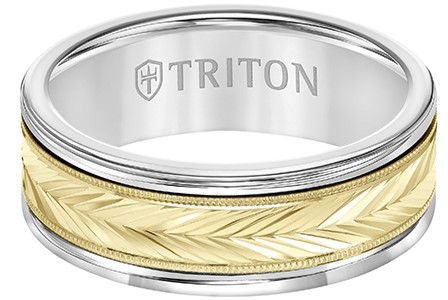 3. Gold Wedding Band
Manifest universal elegance with a gold wedding band—radiant, warm, and eternally inviting. A classic choice for anniversaries, the yellow gold band pays homage to the cherished memories of the first year of marriage. Complementing the tradition of exchanging gold jewelry on this milestone, couples often opt for a simple gold stacking ring, seamlessly enhancing the bridal set. Explore a myriad of stacking ring designs, where the silhouette takes center stage—scalloped bands, chevron dips, and intricate geometric patterns rising in popularity. Embrace the sentiment of enduring love with a gold wedding band, a symbol of beauty, tradition, and a remarkable journey together. Bring your anniversary to romantic life with this Triton Carved wedding band crafted in tungsten and yellow gold for gents.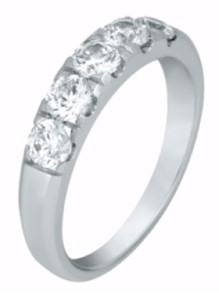 4. Five Stone Band
Memorialize your enduring love with a five stone band, an enthralling choice where each diamond accent represents a treasured year of marriage. For your fifth anniversary, grace your finger with a band adorned by five dazzling diamond accents, symbolizing the journey of half a decade together. This sublime ring becomes a heartfelt testament to your shared milestones, a tangible reminder of the years woven with love, laughter, and precious moments. Choose the five stone wedding band to adorn your finger and let its shimmering gems tell the story of your unbreakable bond, year by joyous year. Fire & Ice offers this extraordinary five stone wedding band as a moving token of love to hallmark your special day.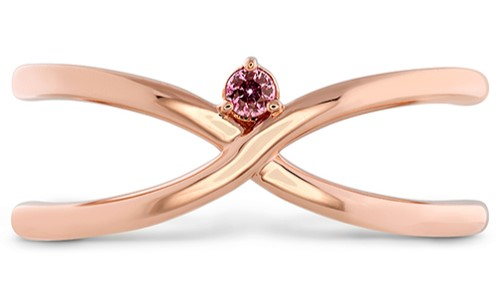 5. Sapphire Wedding Band
Elevate your love story with a sapphire wedding band, a radiant tribute to truth and loyalty. Sapphires, steeped in symbolism, are the quintessential gemstones for fifth-year wedding anniversaries. From regal blues to delicate pinks, these gems span a spectrum of hues, flawlessly complementing diverse styles. Experience the depth and brilliance of sapphires as they encircle your finger, a glowing reminder of your enduring commitment. A sapphire wedding band reflects the essence of your connection. This pink sapphire wedding band in rose gold from Hearts on Fire makes a luxurious icon of your perpetual love and devotion.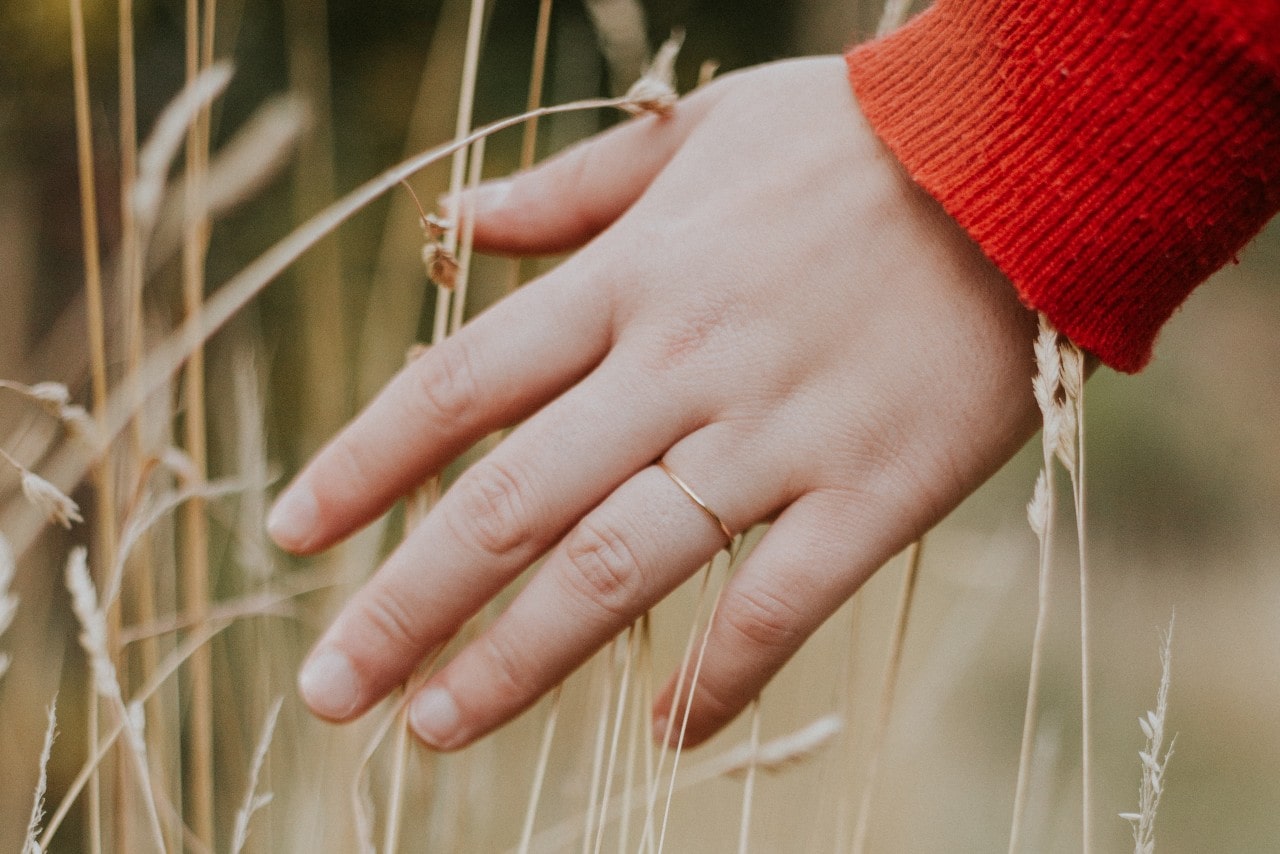 Celebrate Your Anniversary With a Wedding Band From Rogers
We warmly invite you to commemorate your anniversary with a breathtaking symbol of love from Rogers Jewelry Co. in California and Nevada. Explore our exquisite collection of wedding bands, each a testament to your unremitting loyalty and devotion. From classic designs to modern expressions, find the perfect band to represent your special journey. Our experts are here to guide you and inspire you. Learn about our many services such as custom design, and connect with us for personalized assistance or to request an appointment. Elevate your anniversary with an exceptional wedding band that reflects your unique bond, only at Rogers Jewelry Co.