Tips For Traveling With Jewelry
April 1st, 2020
Traveling with jewelry can strike fear into the hearts of luxury jewelry wearers and fashionistas worldwide. Everything from damage to theft can keep travelers awake at night. But fret not, there are clever hacks that can keep your luxury jewelry collection in tip-top shape throughout your travels. Consider these tips and tricks for traveling with fine jewelry.
Curate Your Selection
As much as you're dying to, you can't bring your entire trove of bracelets, necklaces, and earrings. Instead, consider the events and possibilities that may arise on your trip and the pieces that may work for such occasions. Opt to pack versatile jewelry pieces that can go with multiple outfits.
Choosing what type of jewelry to bring can be difficult, but consider the type of travel you'll be doing. For leisure and relaxation, bringing along pieces with emotional value or expensive pieces can be more stressful than they're worth.
What About Engagement Or Wedding Rings?
Many travelers have wondered about bringing along their engagement and wedding rings. If you're afraid of losing your engagement ring or wedding band, consider bringing an alternative and less expensive ring to adorn your wedding finger. Certain types of active travel can put your rings in harm's way. Consider whether it's best to leave them at home or bring them along.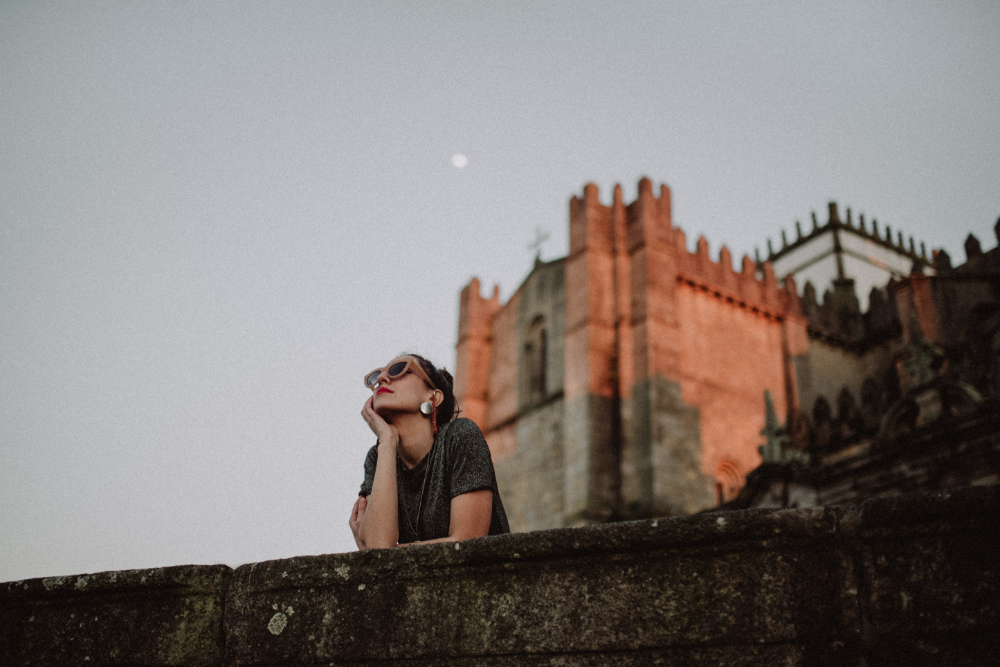 Take Inventory
In all the hectic packing and rushing to the right terminal gate, don't forget to write down all the jewelry pieces you're bringing along. Don't hesitate to make a copy of the jewelry list and store it separately or on your phone. Taking pictures and video of the fine jewelry can also ensure you know exactly what you have on hand.
Keep It Close
Stopping short at handcuffing your travel bag with you, the most important thing you should do is constantly have your jewelry by your side. When taking a flight, put the fine jewelry in your carry-on bag. Jewelry in a checked bag gets damaged or lost. If possible, keep your jewelry in a small bag in your purse when exploring your destination or in the in-room safe.
Pack Safely
Packing luxury jewelry for travel requires the utmost care. Wearers can invest in storage solutions such as a traditional jewelry roll or a slim travel case for convenient and light jewelry storage. These portable storage cases often contain soft compartments for different jewelry types.
Know When To Not Wear Your Jewelry
When traveling with jewelry, not all places may be safe for your fine pieces. Leaving your jewelry strewn about in your hotel room, for example, is not ideal. Some areas at your destination can also attract criminal activity if the jewelry piece looks expensive. Being smart about wearing your jewelry is crucial to looking good and staying safe.
Get Insurance
Before traveling with your luxury jewelry, consider getting your pieces insured. If you already have it insured, make sure you get a recent appraisal to get an accurate assessment of its cost. Also, ensure your coverage covers accidental loss, theft, or unexplained loss, which can happen while traveling.
If a jewelry piece does happen to go missing while on vacation due to theft, for instance, a wearer should alert the proper authorities including security. Filing a police report can be a good idea for insurance purposes. If your jewelry needs repair, consider taking it to a respected luxury jewelry who specializes in repairing fine jewelry and timepieces.
Shop Luxury Jewelry And Timepieces At Rogers Jewelry Co.
Just because you're jet-setting on an adventure doesn't mean you have to leave behind your luxury jewelry pieces. Shop the latest jewelry styles at Rogers Jewelry Co in California and Nevada. Explore a wide selection of necklaces, bracelets, earrings, and fashion rings from top designers at any of our eight jewelry store locations in Modesto, San Luis Obispo, Bakersfield, Folsom, Fresno, Reno, Elk Grove, and Visalia.