These 6 Wedding Band Trends Will Take Over 2019 -- Which One's Your Favorite?
February 11th, 2019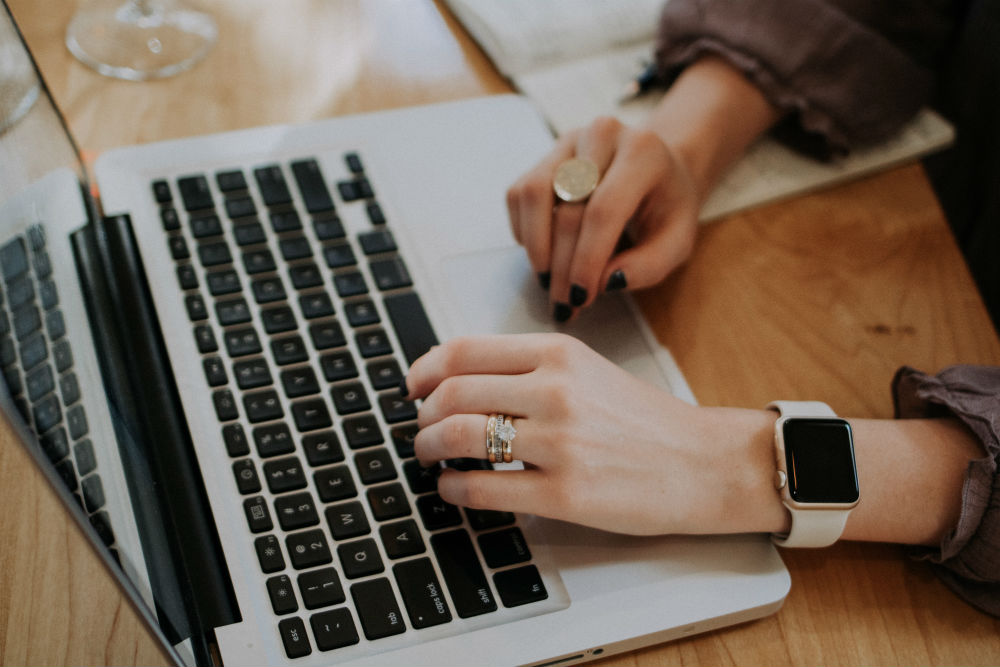 Wedding season is on the horizon, and if you're planning on taking a walk down the aisle this year, choosing the right wedding band is one important task you'll have to take on soon.
Will you match your band to your engagement ring? Choose a contrasting style? Stack several together for a layered look? The options are endless, and it can honestly get a little overwhelming.
Luckily, the bridal jewelry specialists at Rogers Jewelry Co. have put together a list of 2019's most popular wedding band trends to help make your choice an easier one. Keep reading for six of today's trendy wedding band styles!
This Year's Most Popular Wedding Band Trends
Stack 'Em Up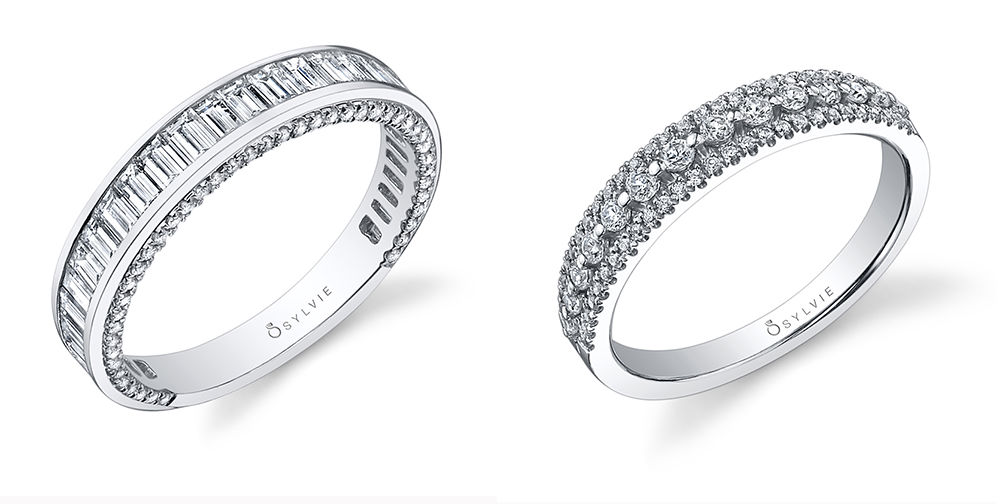 A wedding ring stack -- two or more wedding bands stacked on your finger along with your engagement ring -- is ideal for the indecisive bride-to-be as this trend allows you to mix and match your pieces for whatever mood you're in that day.
Let My Love Adorn You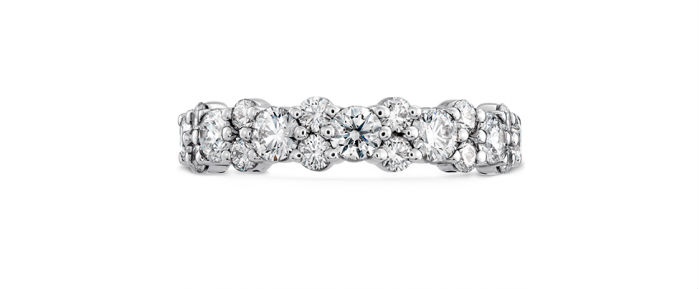 Embellished wedding bands, like this clustered Hearts on Fire design, are the epitome of understated luxury. No need to pair this beauty with anything else -- this piece makes a statement all on its own.
Everything's Coming Up Rose Gold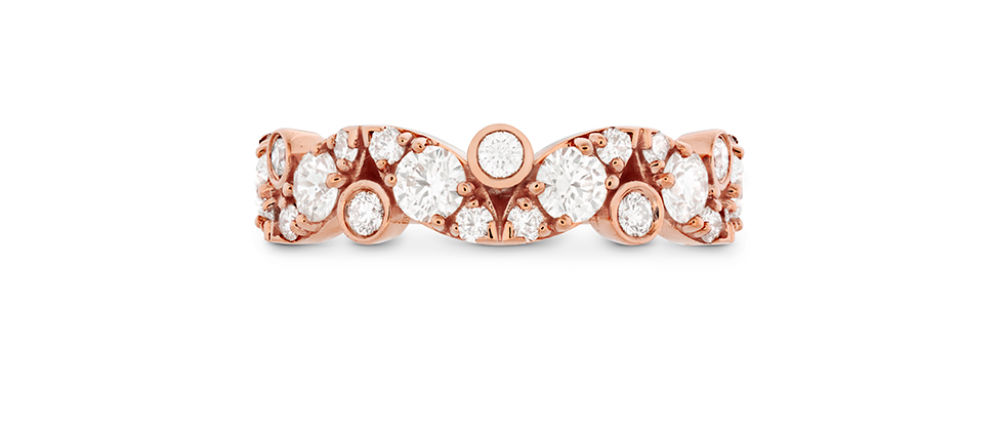 Rose gold wedding bands impart a decidedly feminine and romantic look to any ensemble you wear.
The Color of Love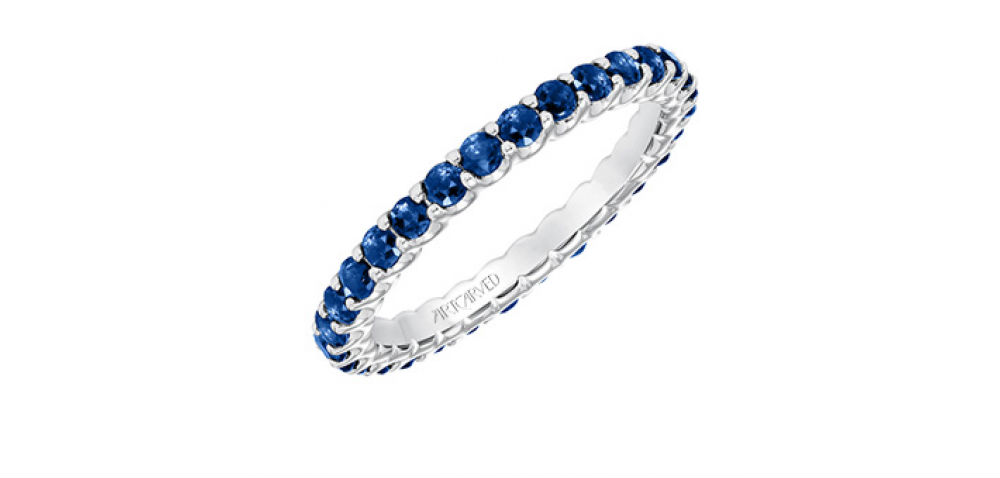 Colored gemstone accents, another popular trend that has popped up elsewhere in the jewelry industry, has found a home in this year's wedding band trends as well. Look to ArtCarved's wedding band selection for rings studded with fun pops of color in the form of emeralds or sapphires.
A Thin Line

On the other end of the style spectrum, we have brides who adore the simple things. If you're the type to gravitate towards dainty, minimalist styles something like this Hearts on Fire piece is ideal for you. Measuring only 1.5 mm across, this barely-there style is gorgeous without attracting unwanted attention.
This One's Personal
Finally, the last trend on our list: personalized wedding bands. More and more of today's brides are opting for styles that tell their personal story, whether it's through the metals they choose or the use of birthstones in the design.
If this is something you're interested in, ask us about our custom design program. Our master jewelers will work one-on-one with you to design a ring that you adore; our goal is to make your wedding ring dreams a reality. Contact us today to book your consultation appointment!
Finding Trendy Wedding Band Styles at Rogers Jewelry Co.
When it comes to finding fashion-forward wedding bands, make sure to visit Rogers Jewelry Co.
With six jewelry superstores in California and one in Nevada, we are the premier fine jewelry retailers in the local community. Each of our superstores takes up more than four times the space of your average mall jeweler, and with the additional space comes luxury accommodations like private viewing rooms, extended custom design facilities, as well as the most notable fine jewelry brands in the industry.
Additionally, our company prides itself on the unparalleled white-glove services we provide for our distinguished clients. When you stop by any of our stores, know that you're part of the Rogers family.
So whether you're looking for the perfect wedding band or exploring gift options for your loved ones, our staff is here to help you every step of the way. Explore our extensive inventory online or in person today! If you have any questions about available products or services, get in touch by calling 1-800-733-1874 or emailing contact@thinkrogers.com.
We look forward to seeing you soon!