The Cathedral Setting | Trending Elegance
February 18th, 2021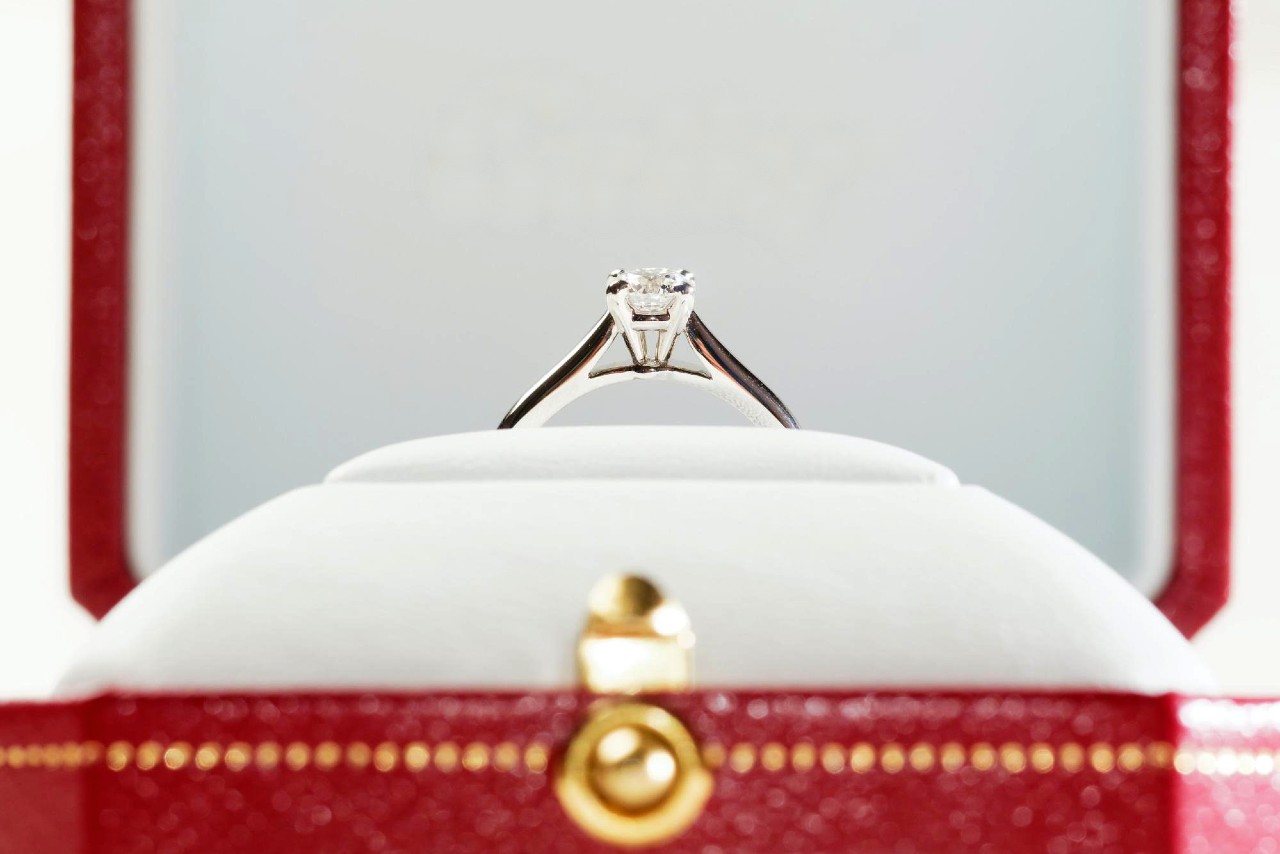 Propose to her with a ring whose beauty she can cherish forever. The cathedral setting is elegant and sophisticated, and has come a long way since its classic beginning. The style leaves space for refined details and hidden diamond accents, leading to unexpected designs in 2021 that are taking over the bridal industry.
Blushing brides get the added height to the precious center stone, driving attention to the serious rock, while solitaire rings get a refreshing update just in time for their surge in popularity this year. Learn more about the essential characteristics of the cathedral setting and the beautiful designs it incorporates.
What is a Cathedral Setting?
In bridal jewelry, a cathedral setting is an engagement ring setting that elevates the center stone using beautiful metal arches that split from the shank and reach towards the heavens to grasp the center stone. As you may have guessed, the arches stylistically echo a gothic cathedral.
The distinguished arches often secure the diamond in place with a dramatic flair. Of cathedral ring settings, there are several subcategory designs. Below, we will elaborate on the classic solitaire setting, heightened galleries, intricate metalwork, and soft diamond details.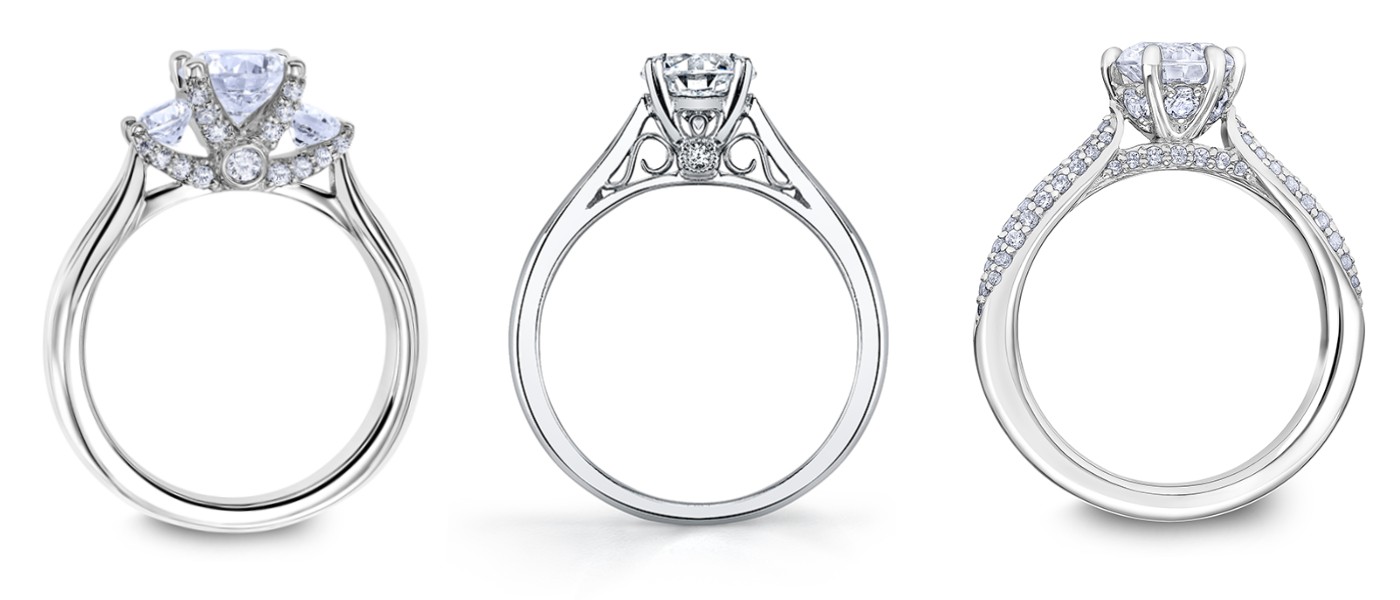 Solitaire Cathedral Setting
Engagement ring trend predictions for 2021 are: classic with a twist. Solitaire engagement rings are on-trend this year—either as a result or happy coincidence—more designers are incorporating a cathedral setting into their solitaire designs.
Intricate Metalwork
In exploring intricate metalwork designs, you will find pieces that are even more specific to your partner's style. Update your cathedral setting engagement ring with modern mixed metal designs. Combine yellow gold and white gold for a regal look evocative of old-world metalsmithing.
Shop floral filigree for a vintage mode. Floral accents are distinctly luxurious and ornate, giving an engagement ring even more ways to shine. With space provided by the extended arches, there's plenty of room to experiment with unique designs.
Soft Diamond Details
The space between those extended arches are begging for more diamonds! There are multiple ways to add soft or hidden diamond details to a cathedral setting.
Shop heavenly hidden halos. Hidden halos sit just beneath the center stone. They are supported either by the prongs that support the center stone or appear along the outer bezel setting.
For just a dash more sparkle, shop peek-a-boo engagement rings. The peek-a-boo diamond typically sits at the very bottom of the gallery.
Another way to increase the shimmer of an engagement ring is by shopping pavé settings.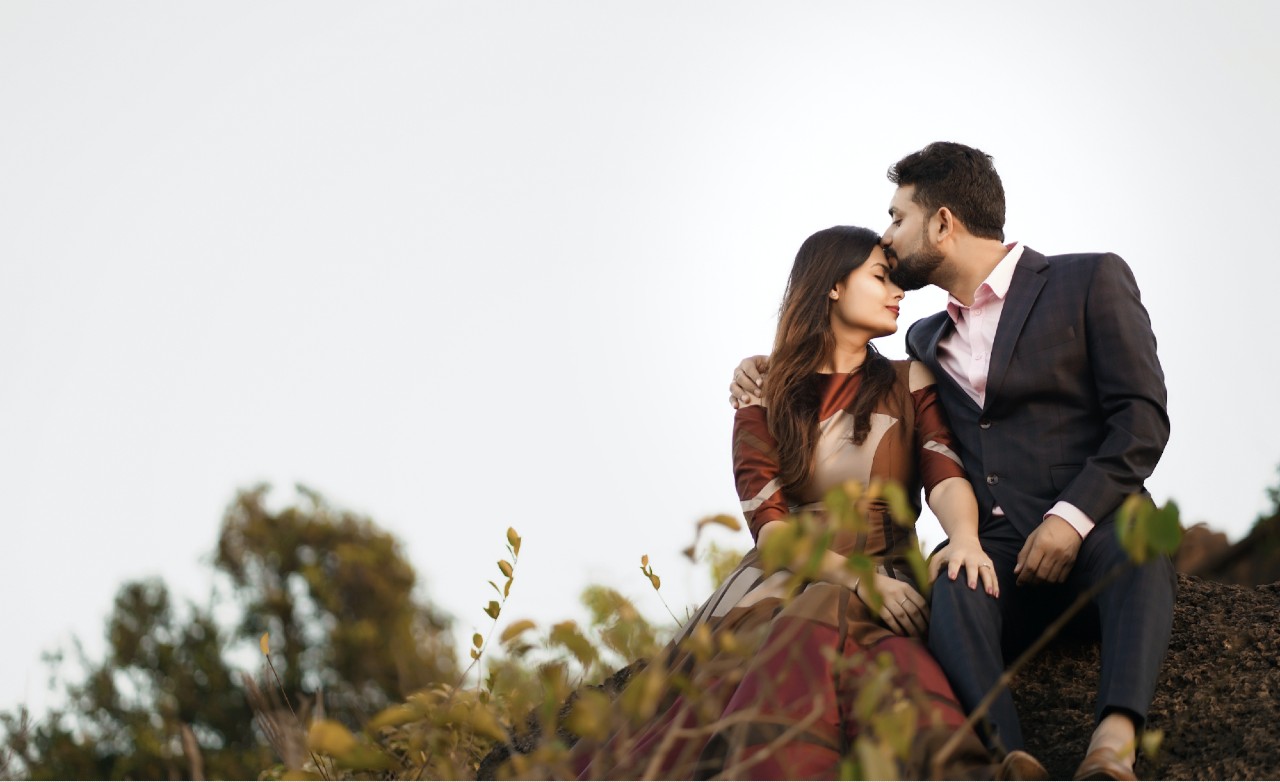 A Cathedral is Calling
Imagine the regality, when you open up the ring box and thrill her with a cathedral setting engagement ring. You can shop the styles mentioned above and more engagement rings at Rogers Jewelry Co.
At Rogers Jewelry Co., we pride ourselves on unparalleled selection, exceptional service and competitive prices. Using refined skill and care, our staff can help you find exactly what you are looking for. Whether you shop online or in-store, explore breathtaking designer bridal jewelry.
When you will have nothing but the best, Think Rogers.