Stand Out With a Non-Traditional Engagement Ring
August 25th, 2023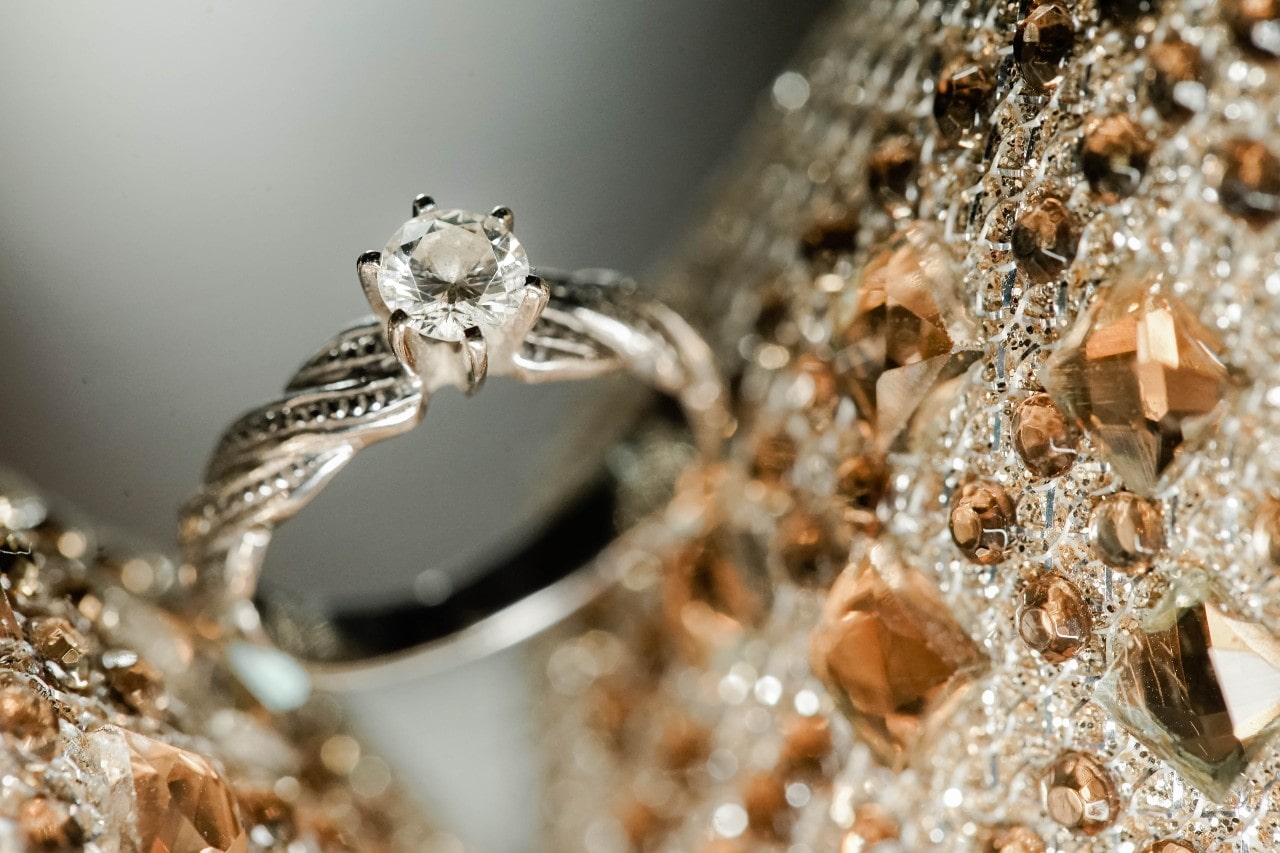 At Rogers Jewelry Co., we believe that an engagement ring should be a testament to your unique love story. It's not just about tradition, but a celebration of your individuality. You deserve a ring that mirrors your unique personality. That's why we offer a diverse selection of non-traditional engagement rings. Each piece, a testament to uniqueness and craftsmanship, truly honors those who pride themselves on individuality. Visit Rogers Jewelry Co. to discover an extraordinary piece that truly celebrates you.
Twist Shank
Embodying a mix of contemporary aesthetics and timeless elegance, twisted shank engagement rings have become a popular non-traditional choice. They artfully represent the intertwining of two lives. An exemplary piece from our inventory is this Hearts On Fire Destiny twisted shank ring. This masterpiece showcases a mesmerizing interplay of precious metal and sparkling diamonds, epitomizing the enduring beauty of your unique relationship. Its intricate and unexpected design makes it an ideal selection for those wishing to express love in a distinctive way.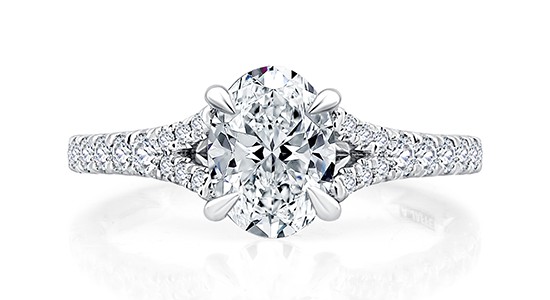 Split Shank
Another popular non-traditional choice, the split shank engagement ring offers a distinctive alternative to classic designs. The band of this ring splits as it nears the centerpiece, creating an open, eye-catching effect that beautifully frames the diamond and makes the ring look bigger overall. A splendid example from our collection is this A.JAFFE Seasons Of Love ring. The split shank encircles the diamond with a tender touch, amplifying its brilliance. With its exquisite design and intricate detailing, a split shank ring is an excellent option for those who wish to honor their unique love story.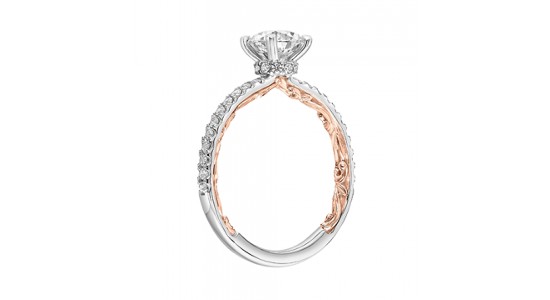 Hidden Halo
For those seeking a subtle yet striking detail, hidden halo engagement rings are a captivating choice. A hidden halo involves a circle of small diamonds tucked under the center stone, enhancing its shine and size without drawing attention away from the central diamond. This ArtCarved Lyric ring beautifully demonstrates this style, its hidden halo gracefully accentuating the central diamond's radiance. This design offers an intimate sparkle that adds a secret layer of enchantment to your ring.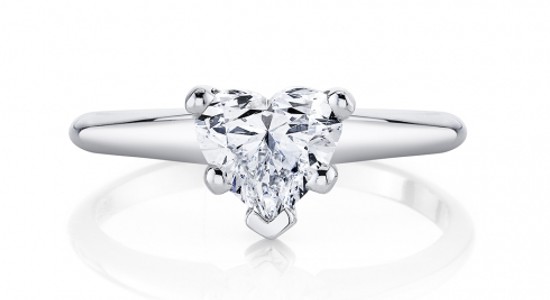 Unexpected Cuts
There's a profound charm in choosing engagement rings with diamonds that feature unique cuts. This choice moves beyond traditional norms, bringing an added element of individuality to your ring. The solitaire ring from Rogers Jewelry Co. Designs, for instance, showcase a breathtaking heart-shaped diamond. This non-traditional cut adds a whimsical and deeply symbolic touch to the design, signifying a love that is distinctive and true. Opting for unexpected diamond cuts offers a novel way to celebrate your love story.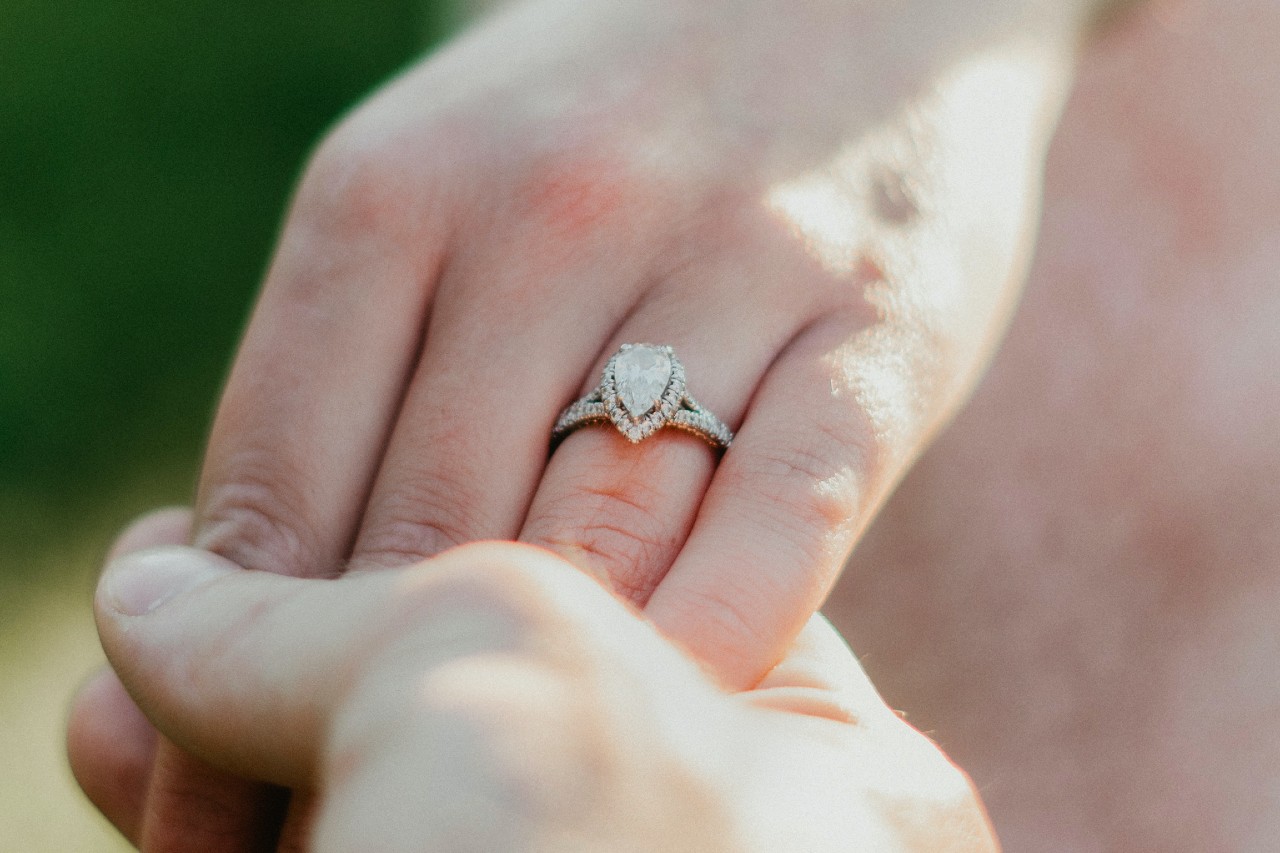 Shop Beautiful Engagement Rings at Rogers Jewelry Co.
For an extraordinary selection of designer engagement rings, visit Rogers Jewelry Co. Our collections, carefully curated for the discerning shopper, reflect a diverse array of styles to suit your unique personality. We warmly invite you to our seven Nevada and California jewelry stores, where our knowledgeable staff awaits to assist you. Choose Rogers Jewelry Co. to find a ring that truly celebrates your individuality. For further information about our products and services, don't hesitate to contact us.