Pear Cut Engagement Rings: The Celeb-Approved Style Brides-to-Be Love
November 5th, 2018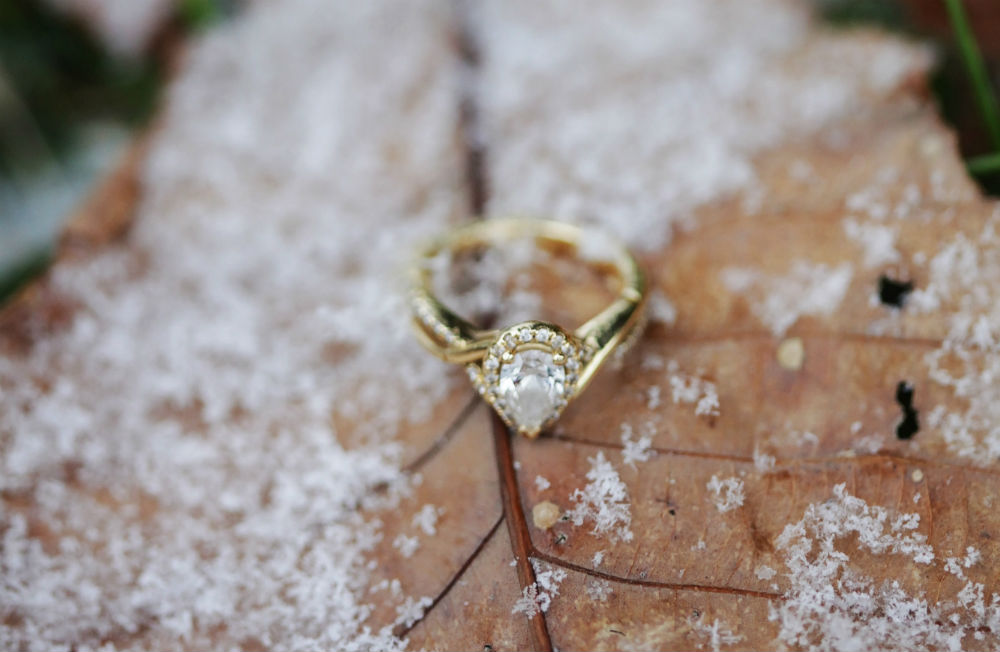 The era of the pear cut engagement ring is here, and we're hoping that it will stick around. A pear or teardrop shaped diamond is a unique fancy cut stone that brings elegance wherever it goes.
The History of the Pear Cut Engagement Ring
The pear cut has been around for a surprisingly long time, originating in the 1400s. Although the design has mostly stayed on pieces like earrings or necklaces, we're seeing a rising trend of pear shaped engagement rings. This diamond is versatile enough to stand out on its own, especially when paired with a solitaire, halo, or split shank setting.
This ring is a favorite among modern brides. Following in the steps of celebrities like Margot Robbie and Paris Hilton, more and more engagements are featuring the striking pear-shaped stone. The ring looks stunning in vintage, traditional, and modern styles. One key aspect of the stone is that it gives the appearance of elongating fingers for a more ladylike presence.
We've gathered together our favorite pear cut engagement rings. If you're looking for a unique and classy engagement ring, check out the ones below.
A. Jaffe Seasons of Love Engagement Ring
This solitaire ring will make your pear-shaped stone stand out. The pave band tapers as it gets closer to the stone, leading your eyes to the brilliant center diamond. A. Jaffe's master jewelers all have at least 10 years of experience. It can take up to 80 hours to create a single ring.
ArtCarved Classic Engagement Ring
If you can't get enough of diamonds, this halo ring is perfect for you. The diamonds bordering the center stone make it appear larger, adding extra sparkle with the diamond-accented band.
Have any of these pear cut engagement rings captured your heart? If so, or if you would like more information on one of our rings, Rogers Jewelry Co. would love to help you. Call our Modesto showroom at (209) 527-8713.