Necklace Styles She Will Adore this Valentine's Day
January 15th, 2022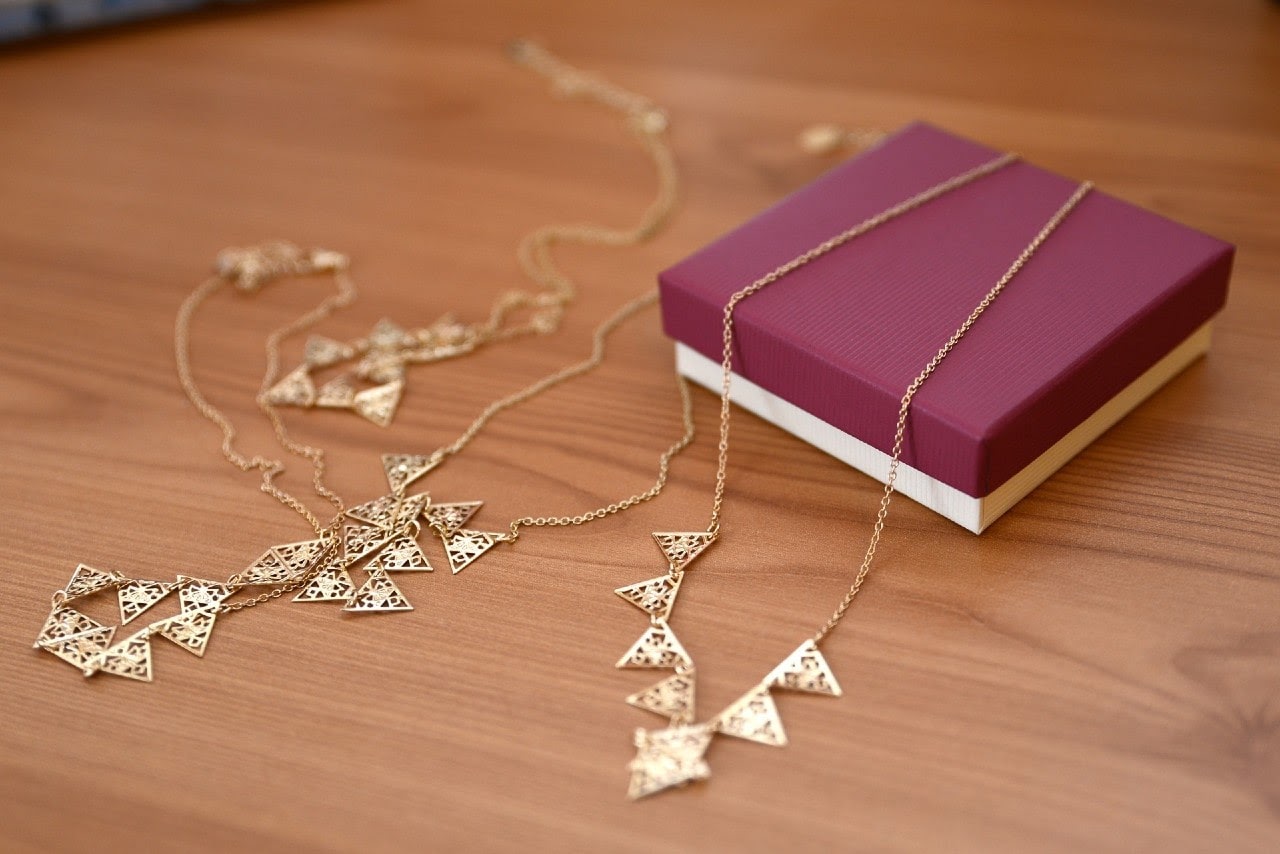 Valentine's Day is a time of joy and harmony. We celebrate by exchanging tokens of affection, which often include luxurious jewelry like earrings, timepieces and necklaces.
Few gifts will capture a woman's attention faster than a radiant necklace. The right necklace can convey powerful emotions where words fall short. You can tell her you love her, but it is often better to show her. A luminous necklace speaks a love language she can't (nor wishes) to ignore. Our expert jewelers at Rogers Jewelry Co. have put together some ideas for necklace styles that will steal her heart.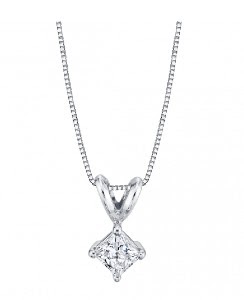 When in Doubt Add Diamonds
Diamond adornments are said to originate in the Arpad Dynasty of medieval Hungary. It is believed Andrew the White, King of Hungary, was the first to order the queen's crown set with diamonds. This sparked a tradition culminating with dazzling diamond jewelry of every shape and design. Diamond necklaces have maintained a high mark of status in modern society.
This Princess Cut Diamond Solitaire Pendant with 14k white gold Venetian chain features a prong-set diamond pendant with glistening facets reminiscent of a glacier's facades.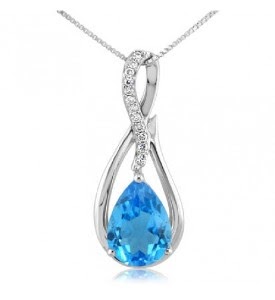 Mystical Overtones
Birthstones are unique symbols of elegance. For years, they have been markers of mysticism and spirituality that are praised for their natural and healing properties. Necklaces with birthstones are ideal for those who cherish individuality and seek a deeper meaning in their jewelry.
This 14k Swirl Drop Pendant features an aqua blue topaz gemstone that exhibits remarkable radiance and clarity. As the birthstone of November, this necklace is the ideal gift for one born in or around autumn.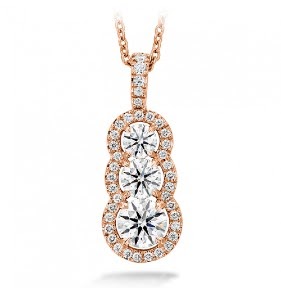 Glimmer of Rose and Dash of Gold
Rose gold is an alloy made from yellow gold and copper. The color can alter depending on the ratio of the metals. Lower contents of yellow gold and higher amounts of copper can result in a heavy pink tinge. This is more in line with 14k rose gold. In contrast, 18k rose gold is a lighter pink that borders beige, thanks to its low copper count.
This Hearts On Fire Aurora Pendant features an 18k rose gold cable chain and round prong-set diamonds that decorate the blazing facade of this brilliant pendant.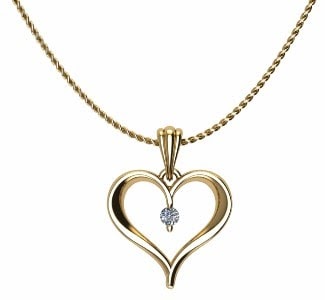 The Key to Love
Hearts are the symbol of love and a constant reminder of affection. In jewelry they deliver subtle yet unmistakable messages. There is no room for confusion when you give her heart jewelry. She will understand precisely how you feel because a heart says the same thing over and over: I love you, forever.
ThisPerfect Pendant features a heart melded from 14k yellow gold into a shape of love and elegance. A diamond center stone is placed at the pendant's core for additional radiance.
Find the Perfect Valentine's Day Gift at Rogers Jewelry Co.
At Rogers Jewelry Co., we strive to give our customers the ultimate luxury shopping experience. We offer a wide range of designer brands, including A. Jaffe, Seiko, Tag Heuer, Roberto Coin, Scott Kay, and more. Our stores are conveniently located throughout California and Nevada. Visit one of our showrooms, or reach us by phone at 209-527-8713 for more information about our products and services.