Nature-Inspired Jewelry
March 25th, 2023
Spring has sprung, and nature's verdant majesty is back again. You'll find wondrous wildflowers, blooming trees, and other natural marvels all over the Rockies. Floral and arboreal designs have long inspired artists, and jewelers are no different. They create a plethora of pieces exhibiting eye-catching flowers, dazzling tangling vines, pretty petals, and beyond. Find something you love at Rogers Jewelry Co.
Gold Fashion Rings
Gold is a gorgeous, spectacular precious metal perfect for showcasing the delightful silhouettes of natural imagery. Their metallic hue uniquely contrasts the organic shapes of flower motifs, creating a brilliant and glamorous spectacle. Gold fashion rings with nature-inspired details are an excellent accessory.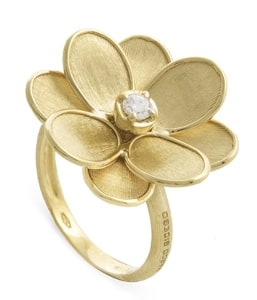 Consider this Marco Bicego Petali fashion ring. It sports dazzling 18k yellow gold petals surrounding a brilliant diamond center (also known as a pistil). This ring is well-suited to be a focal point for any ring stack.
Brilliant Butterfly Earrings
Nature is more than just plants. It's also fluttering butterflies, gorgeous moths, and other flying marvels. A pair of butterfly earrings depict the spectacular creature in flight, made especially enchanting by adding diamonds. These gemstones give a luxurious and radiant chic to every accessory.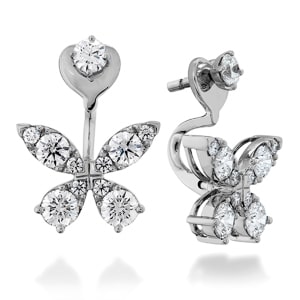 This marvelous pair of Hearts On Fire Aerial diamonds earrings is an excellent companion for any outfit. Exhibiting Hearts On Fire's signature diamonds cut in a way that makes them peerlessly brilliant, these drop earrings are true show-stoppers.
Precious Metal Leaves
We take leaves for granted. These little green floral marvels are responsible not just for the beautiful landscape but also for helping plants create the oxygen we breathe. Show your appreciation for leaves with a fashionable necklace. Many designers are inspired by these photosynthetic marvels and their complex and intricate vein structures. They look fantastic with gold, silver, and other precious metals.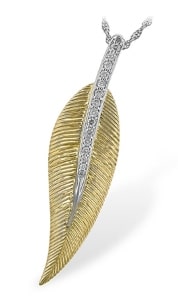 Consider this Allison-Kaufman necklace. It has an unusually vibrant look, exhibiting a dynamic textured look of yellow gold. The center stem is depicted with plenty of brilliant diamonds set in white gold.
Ivy Bracelets
Vines are common in plants. They shoot from the plant, finding nearby surfaces to cling to and attach themselves. Some have thorns for extra protection. The wrapping eccentricity of vines makes them adept for bracelets. Unique and unpredictable, these essential natural elements have an attractive edge.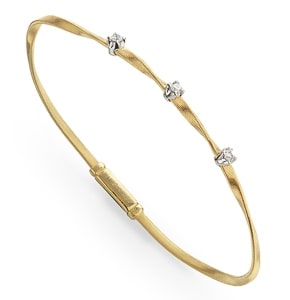 This Marco Bicego Marrakech bracelet illustrates that perfectly, featuring a chic and classy design with an unusual silhouette. It has a wrapped gold band punctuated by radiant diamond stations. Available in several metals, it's an excellent companion with any outfit.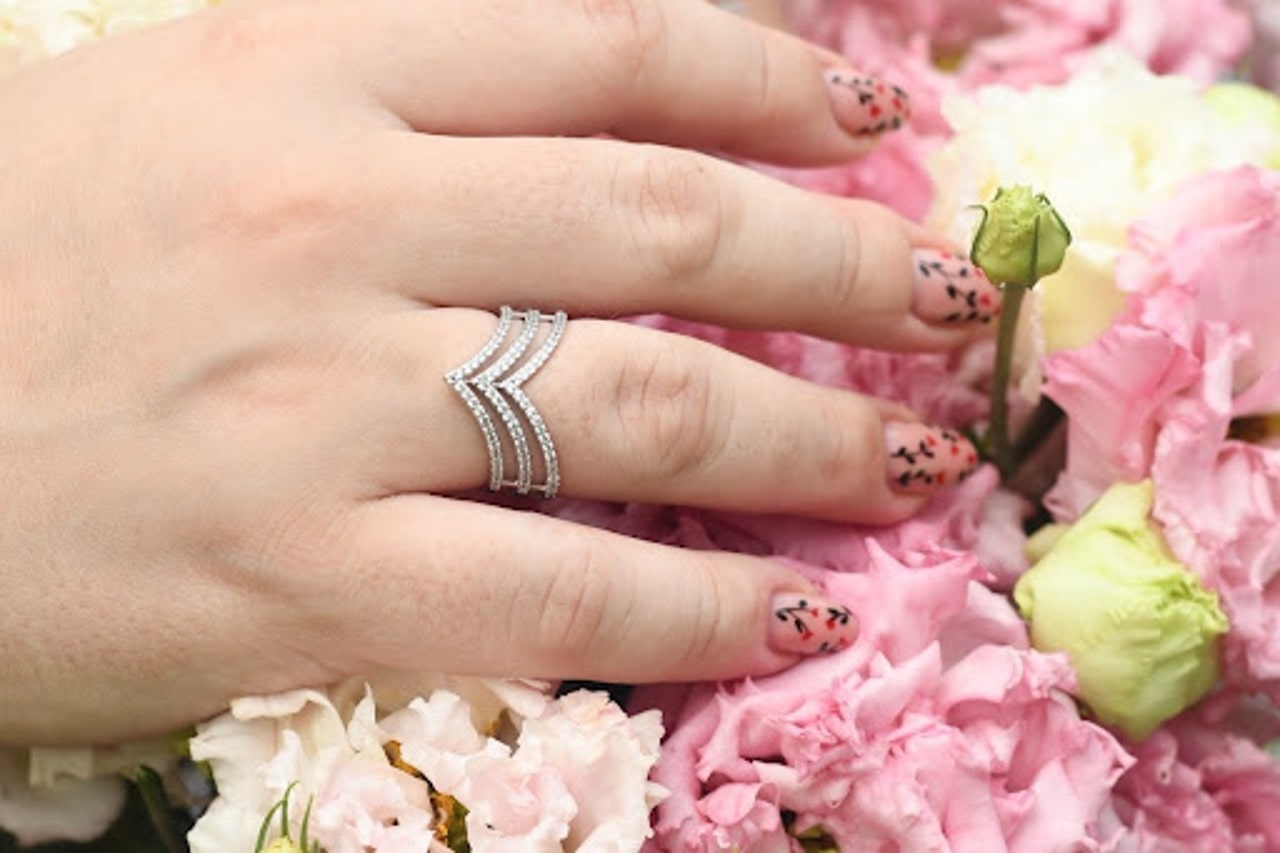 Find Nature-Inspired Jewelry at Rogers Jewelry Co.
For the most marvelous and attractive nature-inspired jewelry, head to Rogers Jewelry Co. Find us in Folsom, Fresno, Modesto, San Luis Obispo, Elks Grove, and Bakersfield in California plus Reno, Nevada to experience the best. Our broad selection of designer jewelry ensures that every visitor receives a fantastic, unforgettable accessory guaranteed to become a favorite. Should anything happen to your jewelry, we can provide professional jewelry repair to further the longevity of any piece in your wardrobe. You can even create your own jewelry with help from our goldsmiths. Contact us at a jewelry store near you today.