Meet ALEX AND ANI: Charm Jewelry Turned on its Head
November 15th, 2019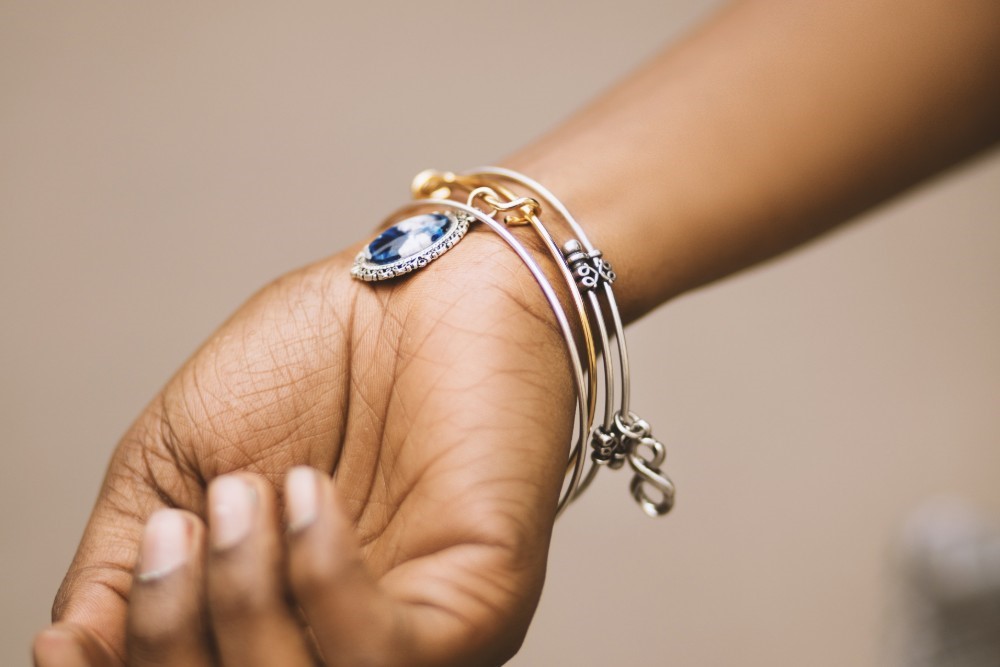 Based out of Rhode Island, ALEX AND ANI prides itself on offering quirky, delightful jewelry that's as ideal for everyday wear as for more refined occasions. Primarily working with charm bracelets and gemstone necklaces, the lover of unique looks will also find gorgeous, boho rings and cute earring styles made with simple designs among the collections offered here.
Thanks to their affordability, ALEX AND ANI pieces make great gifts for any girl or woman in your life. There are plenty of young women who wear their rose-gold colored charm bracelet daily, stacking a Harry Potter bangle with a Buddha charm and a whimsical calavera. The use of colorful beads and crystal is lovely enough, but when that's paired with the oxidized, distressed look of the designer's "Rafaelian Gold & Silver" finishes over brass, you know you have something special.
Popular Collections from ALEX AND ANI
ALEX AND ANI is a name synonymous with charm bracelets, so it shouldn't be any surprise that their preeminent collections of fashion jewelry can be found in this group.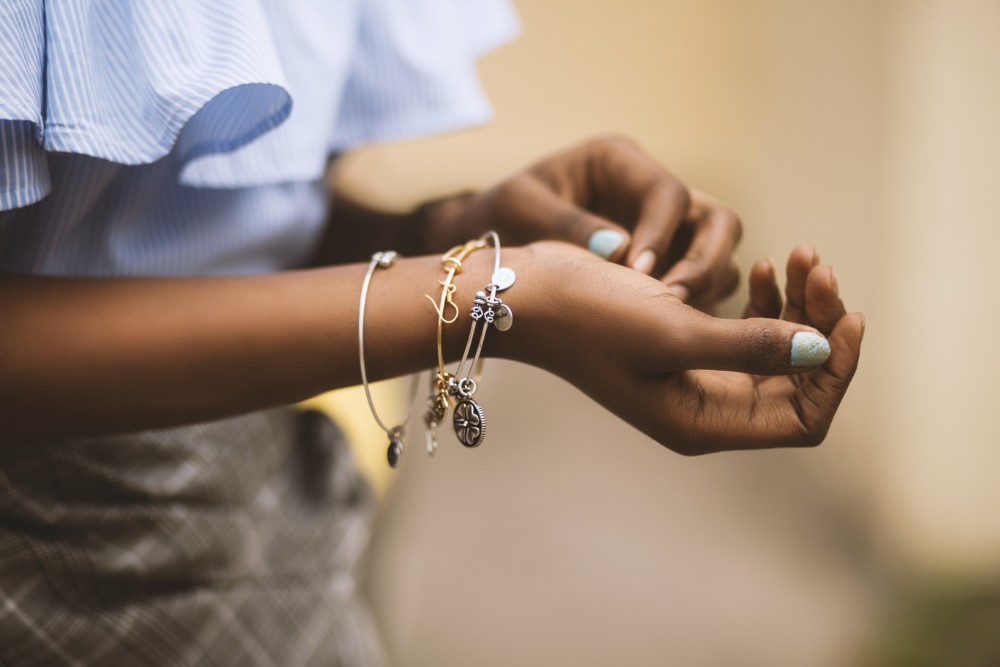 The Symbols + Tokens collection, for example, is a great choice if you're looking to express the unique features of your life with symbols that resonate with you, like gold puka shells, yin yang symbols, crystal dog paws, and more! Alternatively, if you want to express your love for the places that are special to you, the ALEX AND ANI Places We Love collection offers enameled representations of your favorite locations, such as the waves of Hawaii, the neon pink and blue of Miami, and the delicate yellows of Georgia peaches.
Of course, charm bracelets aren't the only thing the designer offers. Blending the artisanal handcrafted look with exceptional materials like 14k gold and sterling silver, ALEX AND ANI makes fashion rings with big chunks of malachite and sodalite, their chunky chic adding a touch of grace to your "summer in Hollywood" look. And their necklaces tend toward the mystical, with evil eye and tree of life tokens hanging from gold lariats, as well as chain necklaces that have raw crystals of amethyst, rose quartz, and fluorine offering their spiritual protection to the owner.
Find ALEX AND ANI Jewelry at Rogers Jewelry Co.
Here at Rogers Jewelry Co., we're always on the lookout for creative new jewelry brands that offer something different to our customers. We've found that there's a real passion for the collections from ALEX AND ANI, and we're always excited to help the style-conscious pair their wardrobe with a distressed, crystal-studded piece by the designer.
If you're interested in finding out more, visit one of our showrooms in Modesto, San Luis Obispo, Bakersfield, Folsom, Fresno, Elk Grove, and Visalia, California; as well as Reno, Nevada!