July Birthdays: Celebrate with Fiery Ruby Jewelry
June 5th, 2022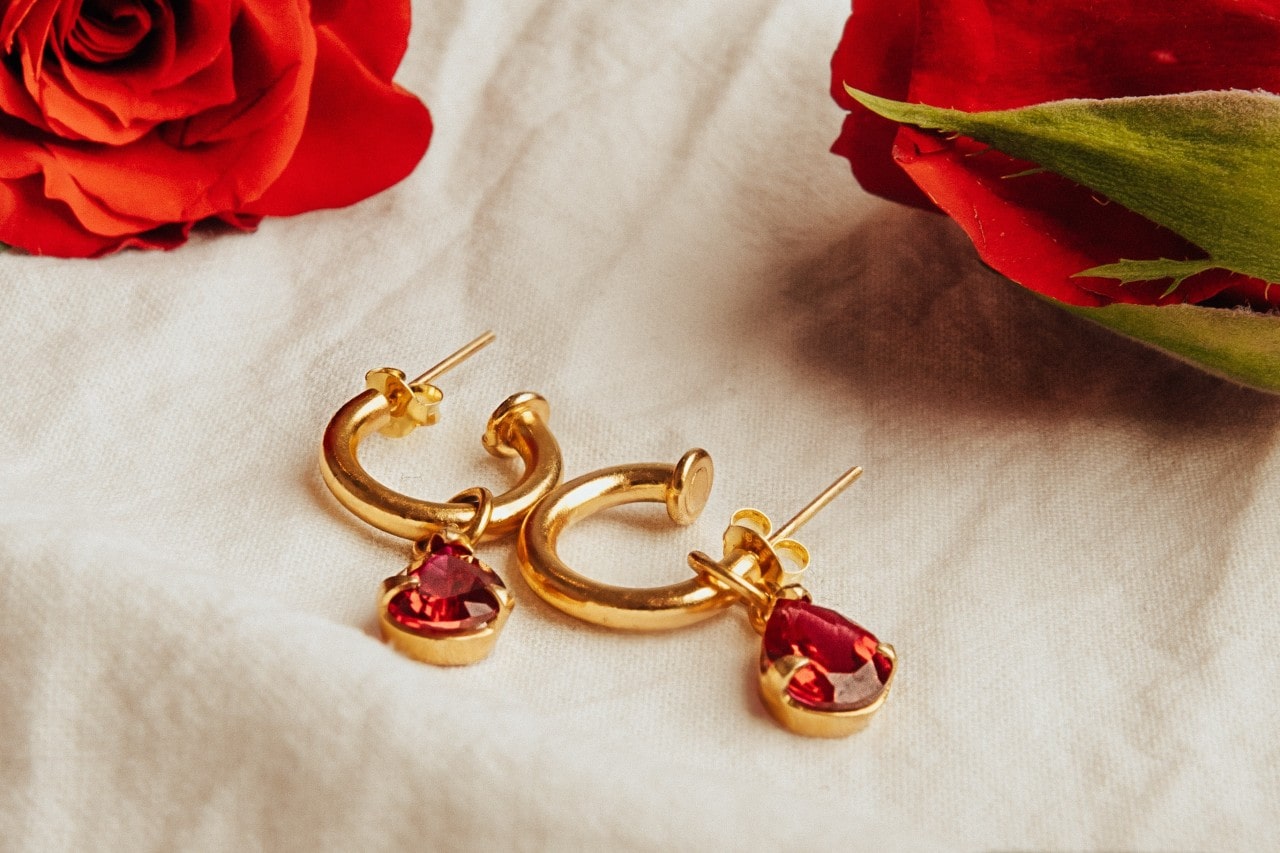 July's birthstone is the ruby, a passionate stone with fiery energy reminiscent of fireworks on a summer night. Allow our talented team at Rogers Jewelry Co. to illustrate the majesty and power of rubies. Set your or your loved one's style ablaze with rich tones that make for a thoughtful birthday present.
What Makes Ruby's Special as a Birthstone for July?
Vibrant rubies come in a range of shades of red, with some stones having a darker color than others with a pinkish tint to their facets. Believed to have first been worn in India over 2,000 years ago, these jewels have had significance across several cultures. They are symbolic of wealth, passion, love, and prosperity and ancient peoples even believed these stones contained the blood of Mother Earth. Those born in July can rejoice over having rubies as their birthstone as they are beautiful, regal, and enchanting.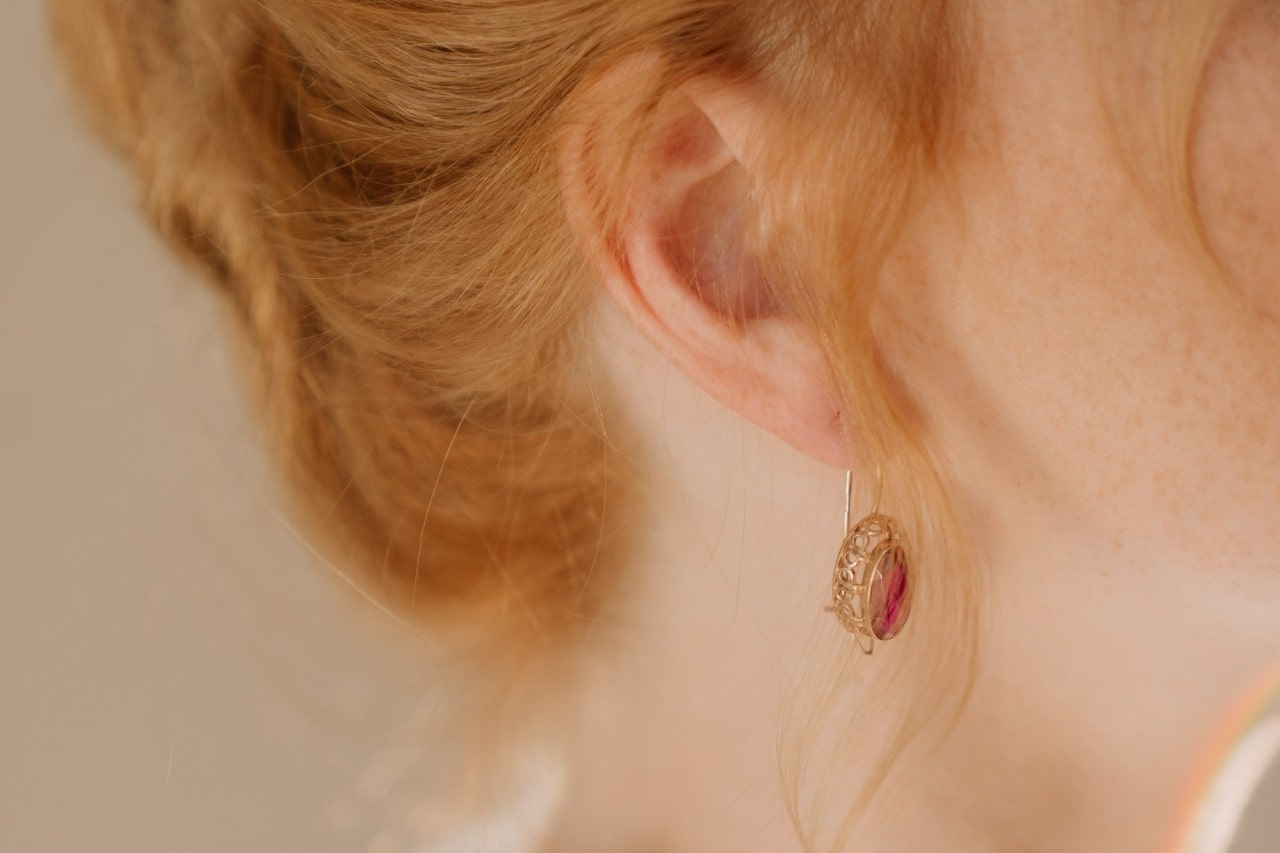 Ruby Earrings and Fashion Rings
These gorgeous stones catch the light and catch on fire with vivid colors that will highlight unique fashion jewelry designs. Wearing pieces with rubies will bring a warmth and sense of royalty to your accessories.
Rubies are used to make incredible earrings and fashion rings by the world's most sought-after contemporary designers, such as JYE and Alex & Ani. These two designers that we happily showcase in our Rogers showrooms use rubies within their fabulous fashion jewelry designs that highlight the best qualities of this gem and will allow you to express your personality and July birthday pride.
Bracelets and Necklaces with Rubies
There are many beautiful ways to wear rubies to celebrate your birthday in July and the rest of the year. Having grown up in the jewelry industry, Roberto Coin is inspired by old-world techniques and cultures worldwide. Jewelry by this prestigious brand is carefully created and always produced using the best cuts of gems and high-quality precious metals.
Bracelets and necklaces with diamonds and rubies offer a brilliant effect that elevates any outfit. Precious yellow golds will match the warmth of the rubies so that you may always glow with a luxurious piece of ruby jewelry. Let a gorgeous and passionate piece illuminate you and your outfit.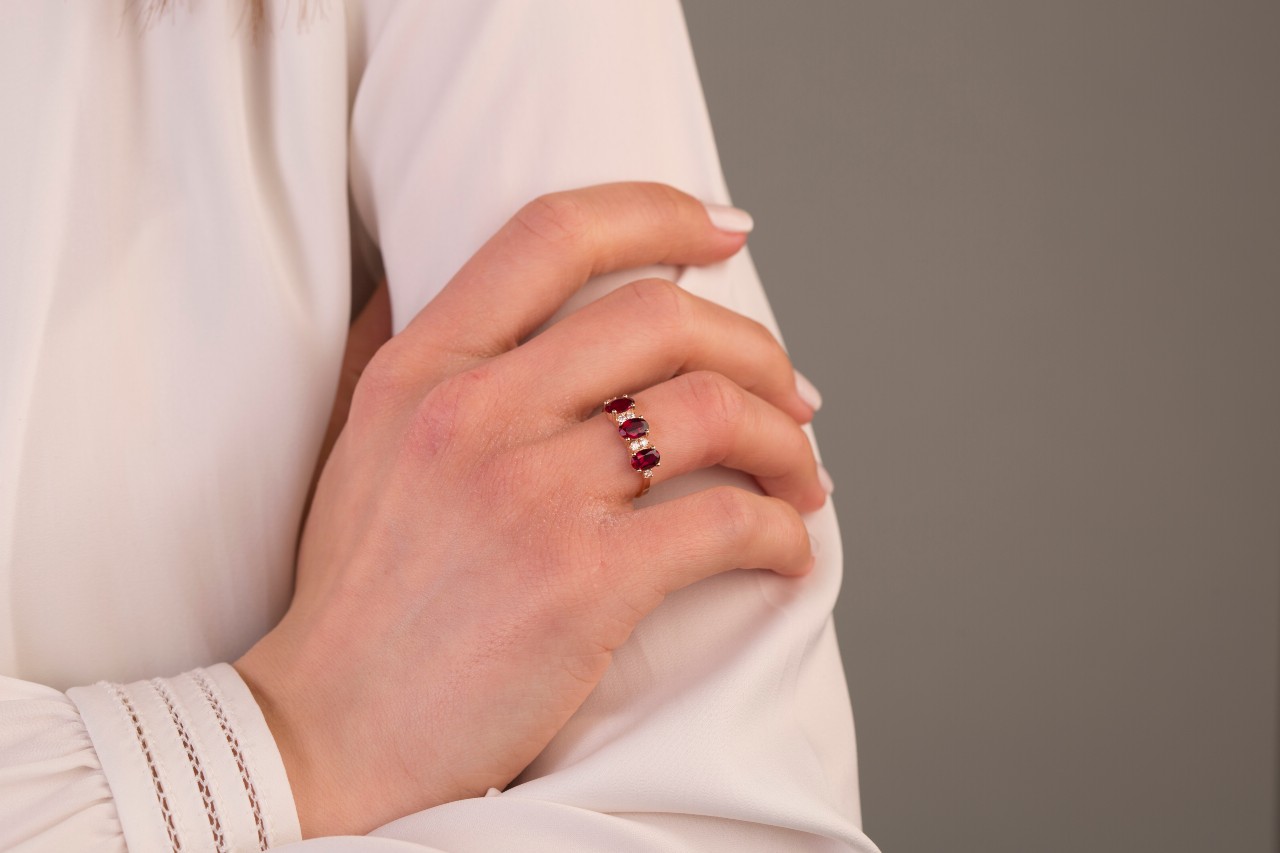 Find Ruby Jewelry at Rogers Jewelry Co.
We know you will find a piece of ruby jewelry by one of our esteemed designers in our Rogers Jewelry Co. showrooms that you, or your loved one with a July birthday, will adore. Our mission is always to provide the best customer service along with the finest selection of bridal and fashion jewelry and exceptional timepieces.
We only hire the most qualified staff to assist you with your luxury jewelry needs. Visit one of our California jewelry stores or our lovely location in Reno, Nevada, for an incredible and stress-free shopping experience from start to finish.