Jewelry to Match Your NYE Celebration Looks
November 25th, 2022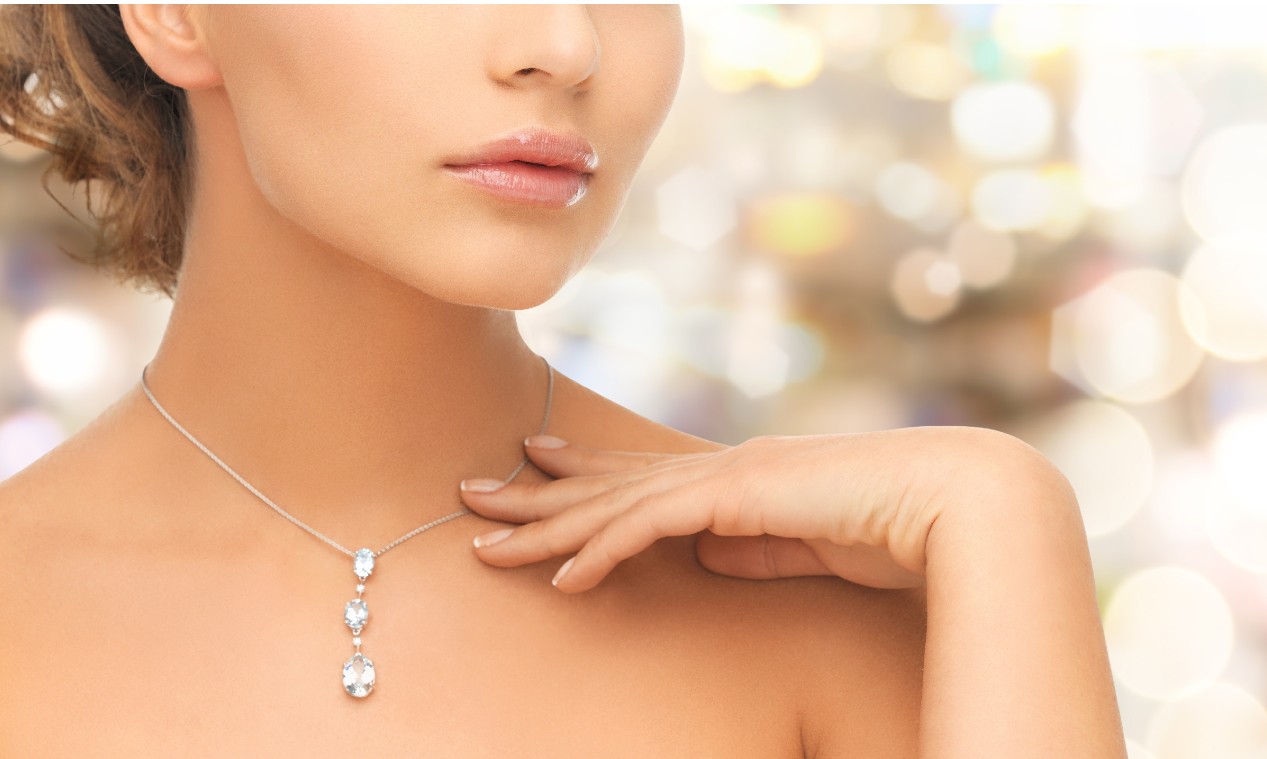 However you plan to celebrate the coming of the New Year this December 31st, make sure you feel and look your best. Choose accessories that will suit the type of event you're attending while communicating your unique aesthetic preferences and personal style. Our team at Rogers Jewelry Co. is here to help you find the jewelry pieces that will make your looks truly pop with personality, luxury, and sparkle.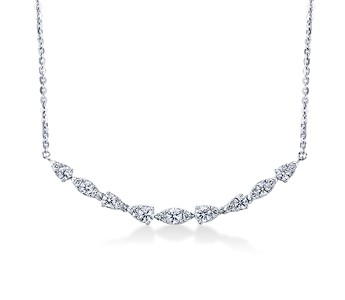 Fireworks and Parties in Downtown Reno
On New Year's Eve, downtown Reno is undoubtedly the place to be, bustling with energy and excitement. Ring in 2023 with a fantastic fireworks display starting at midnight and plenty of other festivities sure to entertain.
For a wonderfully festive look, opt for a glittering diamond necklace that will sparkle under the colorful lights of the fireworks and neon signs, drawing the eye to your face and your most important features. Pair it with a fun yet comfortable ensemble, as you'll likely be hopping around to different locales.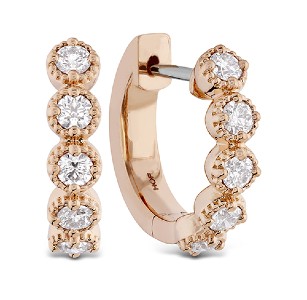 Nightclub Countdown in Modesto
Head to one of the many nightclubs in Modesto and the surrounding areas for an NYE celebration brimming with activity. Welcome the new year surrounded by friends old and new, as you countdown with champagne toasts, balloon drops, and more.
Dance the night away in a flashy ensemble that is as once fashionable and allows for a full range of motion. A look like this is phenomenally accentuated by diamond-studded huggies earrings that cling closely to the ear, framing your face in light, and won't get caught in your hair or clothing.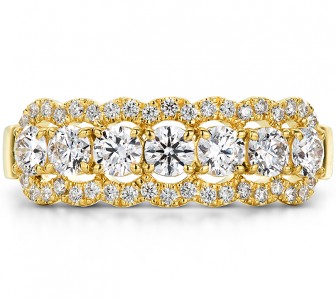 Classy Culinary Experience in San Luis Obispo
For some, their favorite way to celebrate a holiday is with quality cuisine and libations. Grab a ticket to a local culinary experience and greet 2023 with a full stomach and titillated palette. Enjoy multiple courses with a loved one or two, reflecting on the past year's happenings.
Don your most luxurious dinner-wear that will look stunning in the candlelight of your dinner table. A diamond statement ring will glitter with your every move as you bring your glass, fork, or spoon to your lips.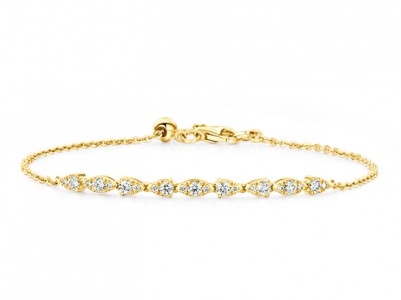 Intimate Gathering at Home
Gather together with a group of your favorite people this New Year's Eve for a wonderfully intimate evening. Host or attend a house party and play games, mix your favorite cocktails, and make grand plans for the year to come.
Imbue your look with a bit of personality via a piece of jewelry that is eye-catching yet not too flashy for a casual house party. We recommend a dainty diamond bracelet that you can let stand by itself or stack with a few other pieces of varying weights and styles.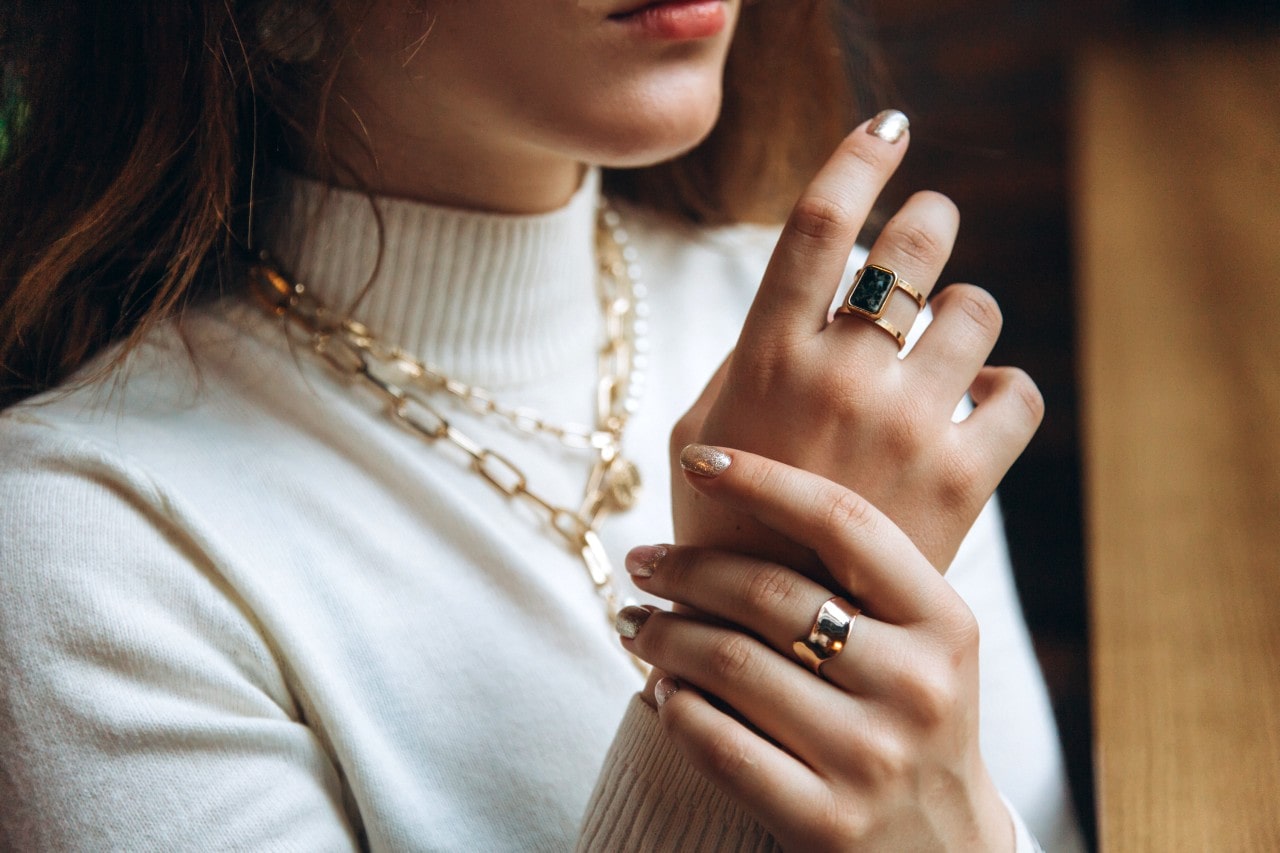 Shop NYE Jewelry at Rogers Jewelry Co.
Let Rogers Jewelry Co. be your destination for jewelry accessories to add the perfect finishing touches to your NYE ensemble. Each of our Nevada and California jewelry stores is stocked with immaculate selections of designer jewelry to please every taste.
Our staff would be more than pleased to guide you through our inventory to find the pieces that most suit your needs and style. Contact us today for more information on our products and services.