Jewelry for New Year Celebrations
November 15th, 2022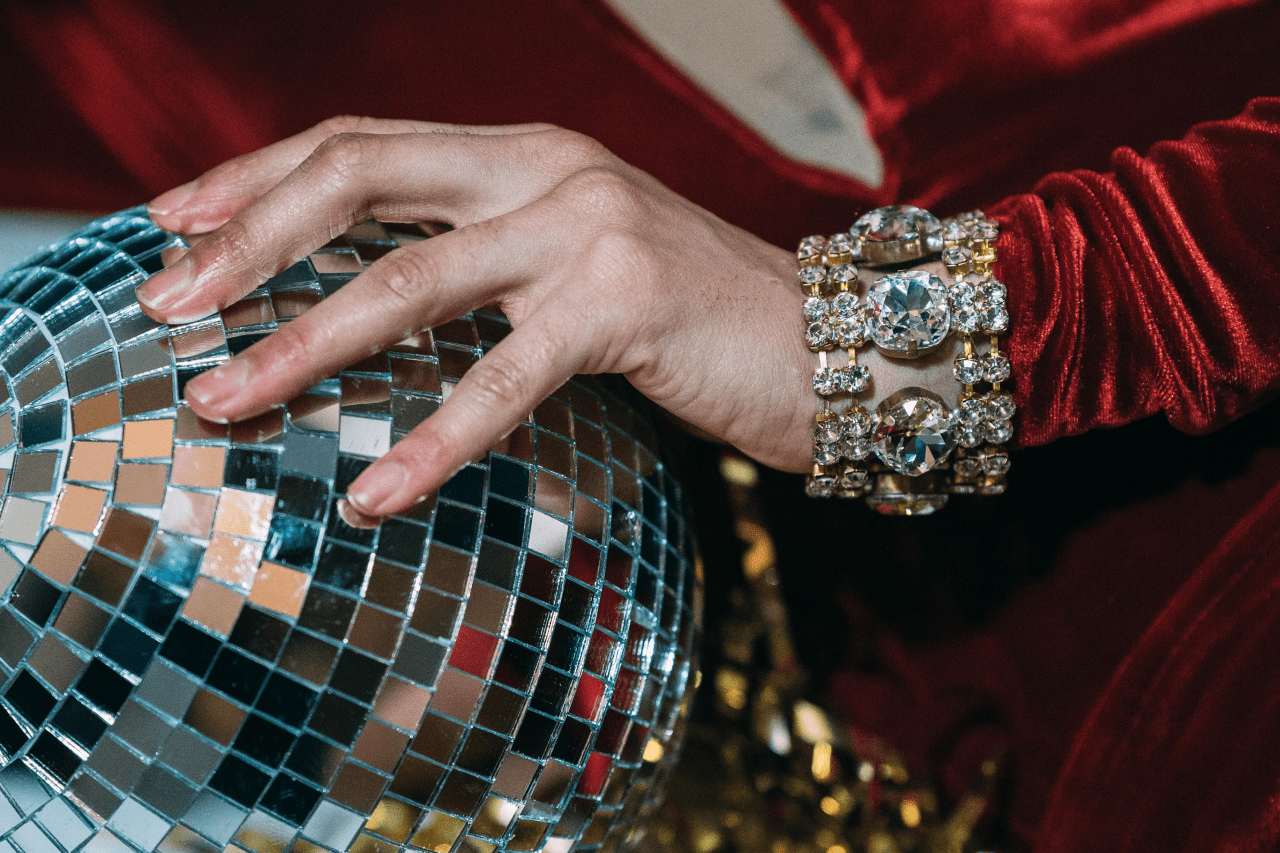 New Year's Eve represents a blank slate. Whatever happened last year should be left in the past, to be replaced by the excitement of the upcoming 2023. That's why it's so important to celebrate the new era with pleasant memories of a holiday well-celebrated. At Rogers Jewelry Co., we offer a wide variety of jewelry accessories suitable for many New Year's Eve celebrations.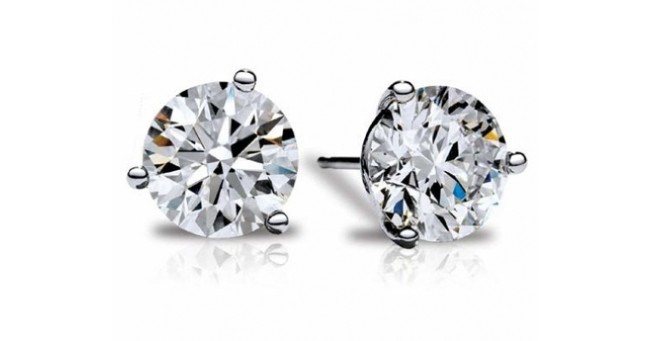 Pub Crawl: Studs
A classic and exciting way to celebrate the coming of the new year is through a pub crawl, also known as a bar hop. Discover new beverages to imbibe on, fresh snacks to dine on, and meet new people and make friends along the way. Make sure to pub crawl responsibility by taking along a designated driver or finding a driving service.
Studs are ideal for pub crawls, as you'll be moving around quite a lot. Thus, a nice set of effortlessly fashionable earrings will be a welcome addition. These Fire & Ice diamond studs have a tiny silhouette emboldened by brilliant, flashy diamonds.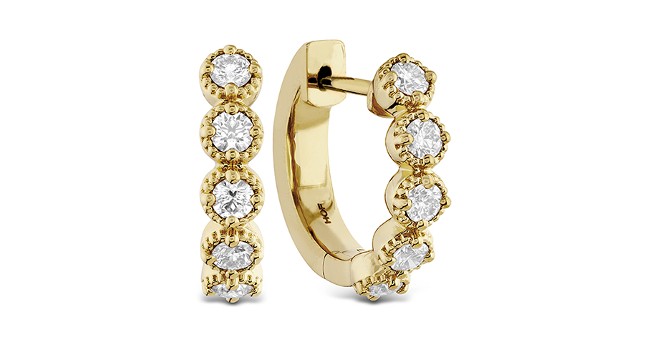 House Party: Huggies
Consider heading off to a house party. Many gracious hosts open up their homes to create an unforgettable evening for everyone lucky enough to be invited. It's nice to bring something to the occasion, so make a delicious potato salad, grab a bottle of champagne, and don your favorite pair of huggies.
Huggies are excellent for house parties, as they evoke a glamorous edgy look. These Hearts On Fire huggies are peerlessly bright and luxurious. This brand is iconic for their creation of the world's first branded diamond, which is unique in its brilliance. Outline in gold, these earrings are sure to draw plenty of attention.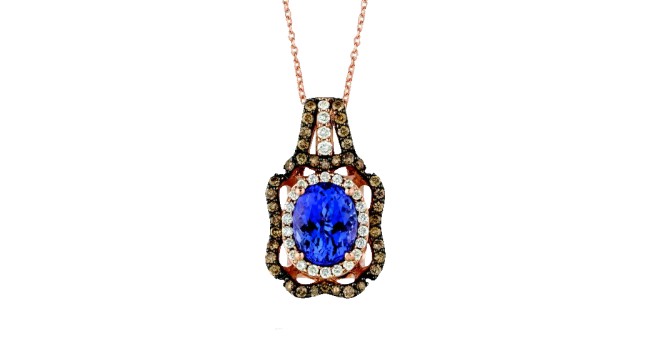 Eating Out: Gemstone Pendants
You have to eat, so why not make a celebration out of it? Many restaurants serve fixed-price and specialty menus for New Year's Eve. This delicious occasion guarantees that the new year will be faced with a full, content stomach. Find a local newspaper or look online to see what your favorite restaurants are offering for the holiday.
Gemstone pendants are an exceptional accessory for a restaurant outing. Colorful and luxurious, they create an enchanting, regal display. This LeVian tanzanite necklace is genuinely breathtaking. The rich blue jewel is well-accentuated by the black and white diamonds, not to mention the attractive rose gold chain.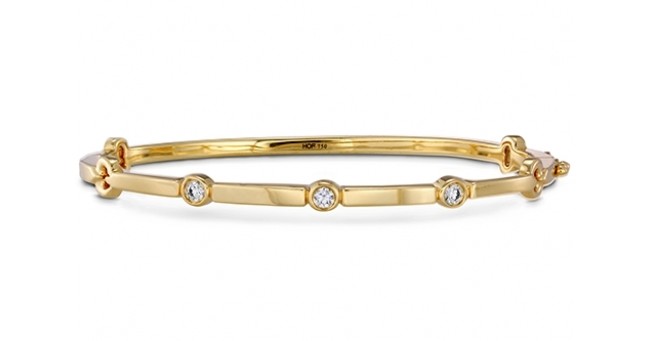 Game Night: Bangles
Don't feel like leaving? Throw a relaxing game night with a few friends at home. Bring out some snacks, beverages, and board games. You're sure to have an exceptional time without any of the stress of a night out.
Wear this Hearts On Fire diamond bangle to add a bright flash of luxurious light to any dice roll. Make every gamble lucky with radiant diamonds, rich gold, and an elegant setting.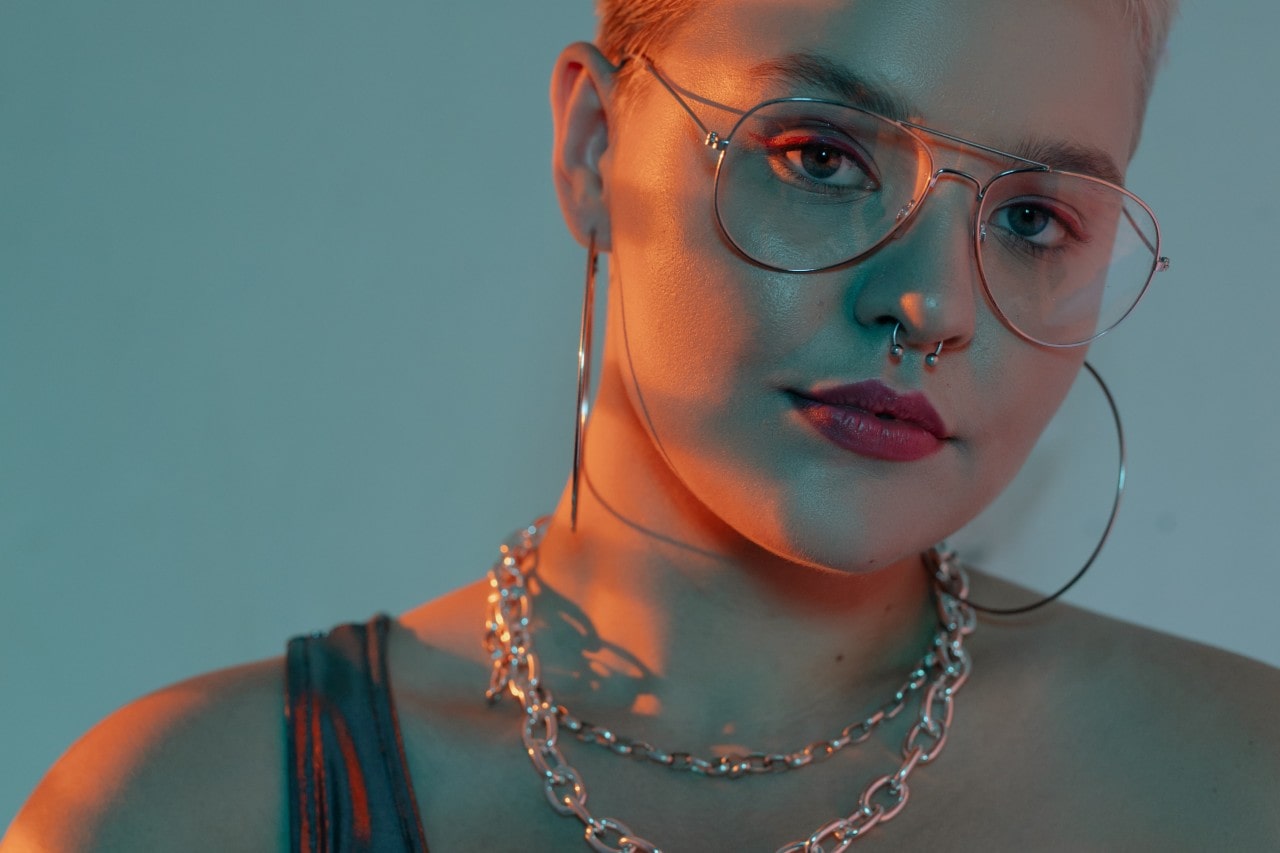 Find 2023 Jewelry at Rogers Jewelry Co.
Discover the finest jewelry and accessories at Rogers Jewelry Co. Find us in Modesto, San Luis Obispo, Bakersfield, Folsom, Fresno, and Elk Grove in California. You can also find us in Reno, Nevada. Can't find a piece that's just right? Design your own jewelry with help from our goldsmiths and gemologists. Look up a Rogers Jewelry Co. store near you to find a spectacular, beautiful piece to suit your wardrobe.