Is It Time to Buy Your Wedding Bands?
October 5th, 2021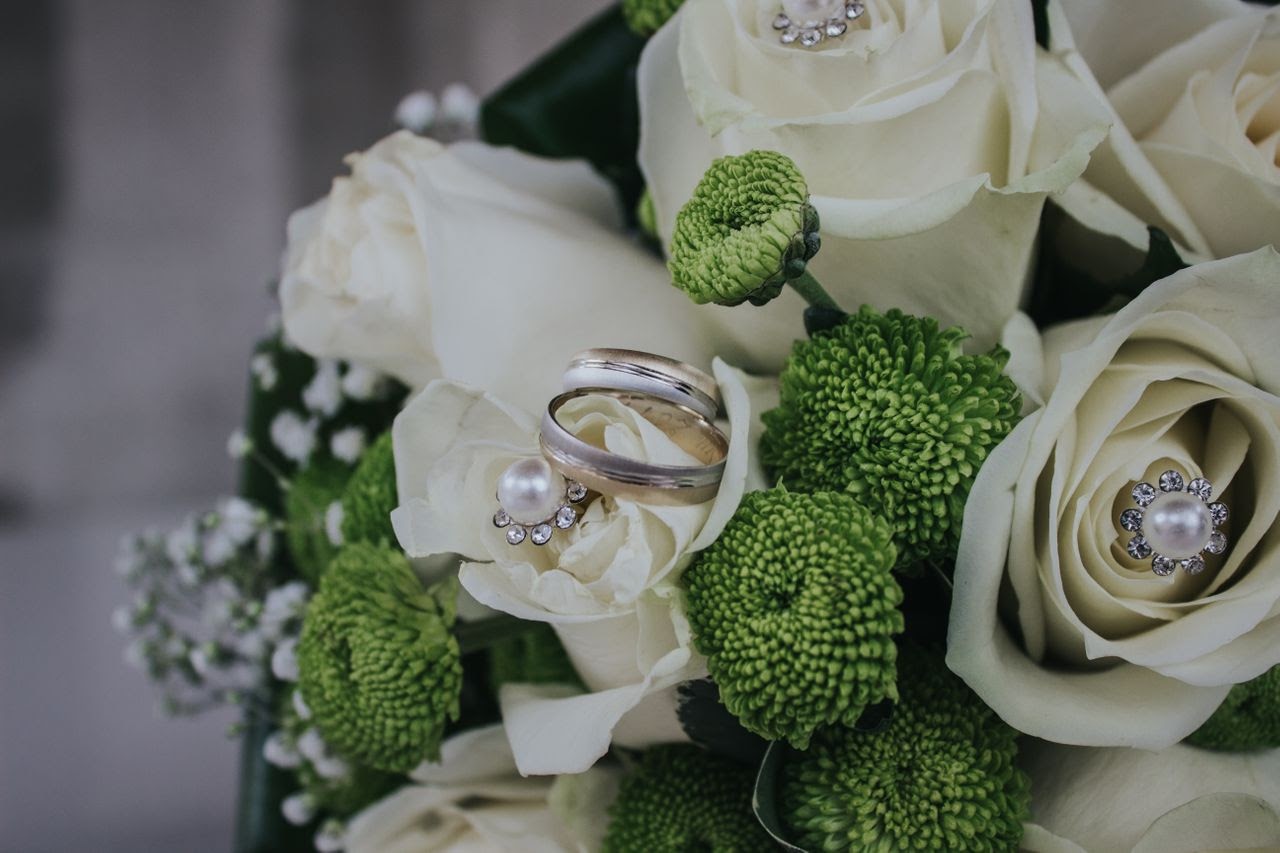 Your wedding bands will not only play a key role in your wedding ceremony but will serve as a reminder of your life-long commitment to your partner as well. These rings will be worn every day, so it's essential to ensure you love the style and design before making your purchase. Rogers Jewelry Co. can take the stress out of buying wedding bands — follow these steps and say "I do!" to the your new ring!
Is It Time to Buy?
While purchasing your wedding bands may take a back seat while you plan your wedding, the sooner your buy your rings the better! Between customizations, resizing, and design alterations it could take several months to receive your bands.
We recommend you start shopping around for styles you and your partner like three or four months before your big day. Then, depending on how many alterations you're hoping to make, you should make the purchase about six weeks before the wedding. However, it's never too early to start window shopping — if you're eager to try on some bands, then by all means get a head start on your search!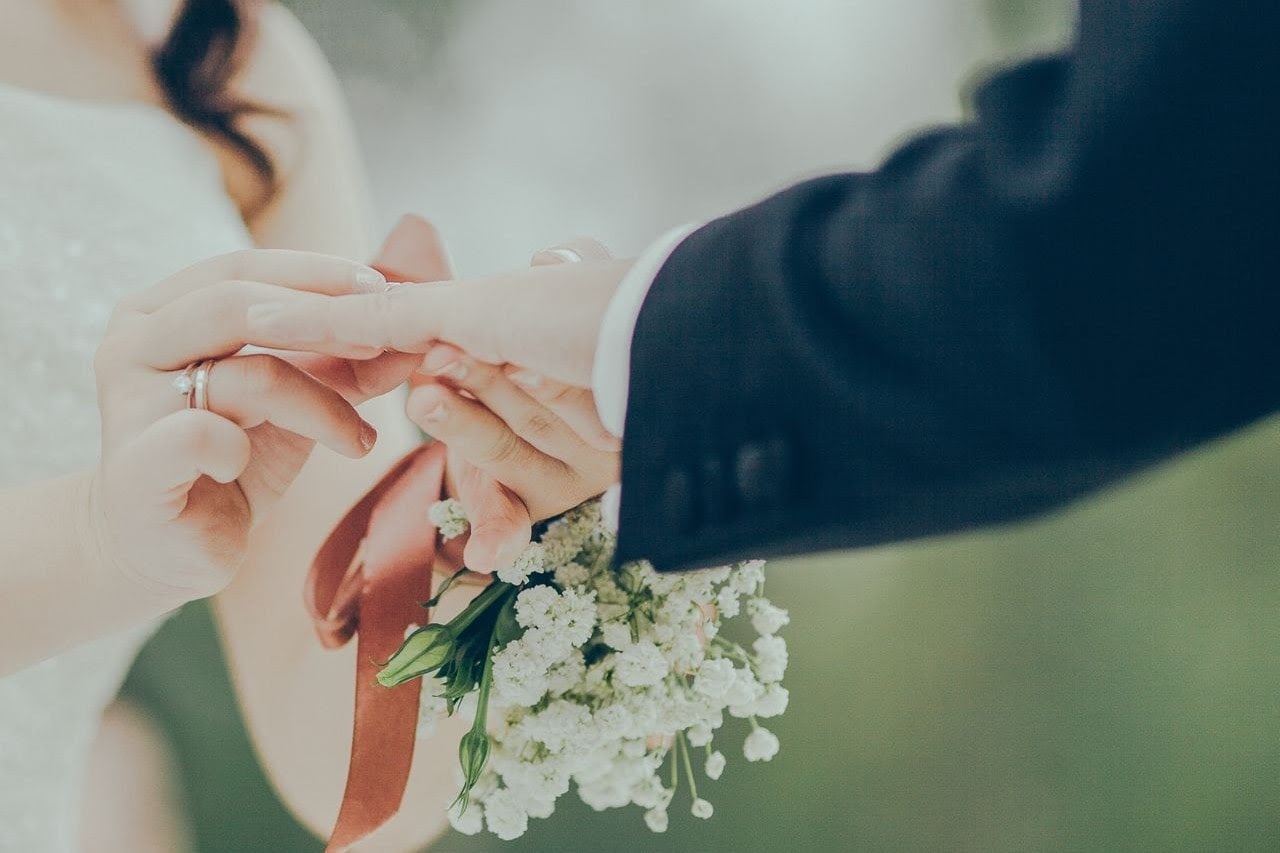 Do I Buy My Own Wedding Band?
These days, couples typically split all of their expenses. If you're partnership divides other finiances evenly, such as rent and utilities, consider splitting the cost of your wedding bands. This will set both of you up to agree on price ranges ahead of time, allowing you to have a better idea of what you're looking for on that first day of shopping.
If you and your beloved are hoping to make your ring choices a surprise, then you can buy your wedding bands for each other! Consider shopping together on the first day, to get a feel of each other's design and metal preferences, and then save the big reveal for the wedding day. This makes the ceremony that much more romantic and unique to your partnership, while still providing you with an opportunity to pick out what you like and emphasize what isn't your taste.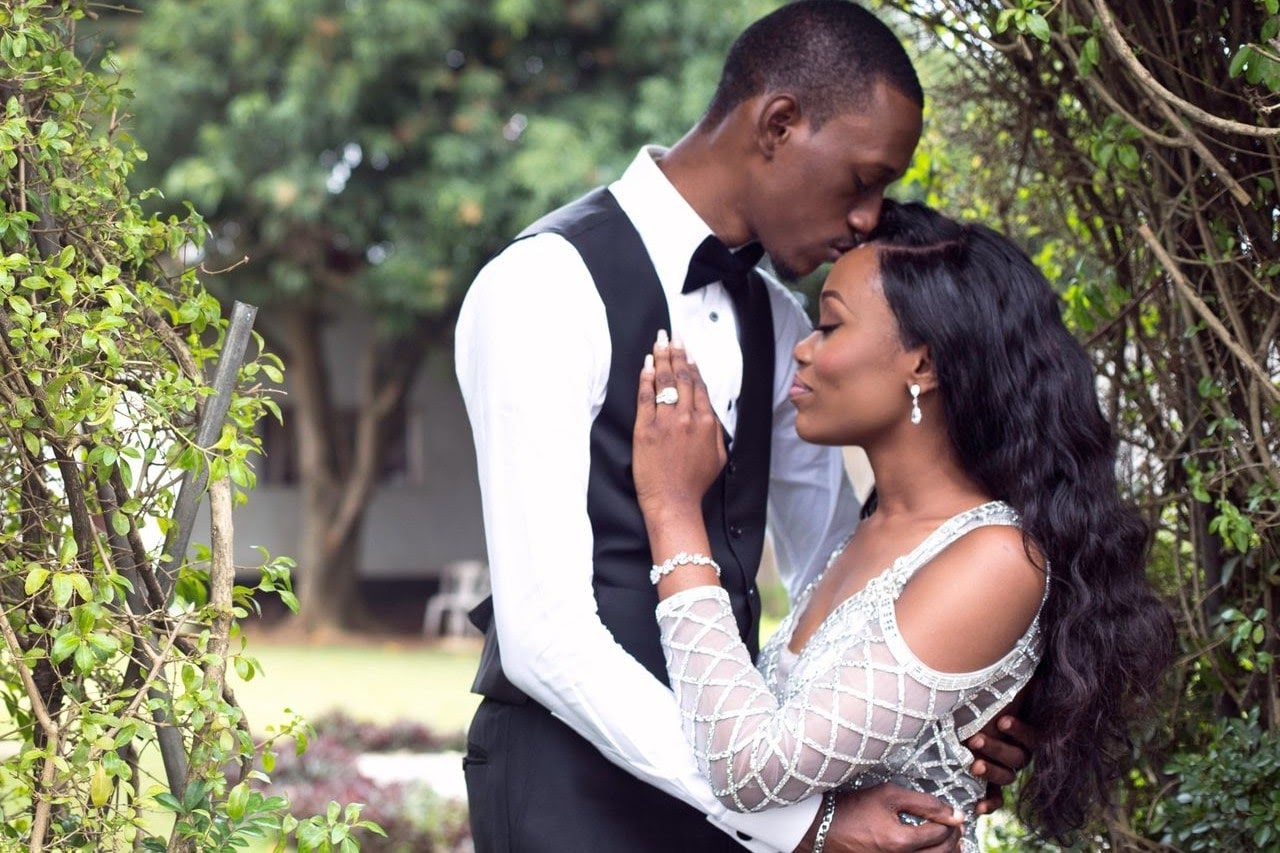 Wedding Band Shopping Tips
Now that you have a timeline for your purchase, and you know who will be laying out the money, it's time to dive into the fun part — shopping! With such a expansive collection of wedding band styles and designers on the market, not to mention the vast range of local jewelers, jumping into wedding ring shopping can be a bit daunting. Follow our top tips to make your bridal jewelery shopping experience a breeze.
Do Our Bands Need to Match?
While his-and-her wedding rings had their moment in the sun, unmatched rings are rising in popularity. Today, more and more couples are choosing wedding bands that speak to their personal styles as individuals.
Women's wedding rings are one of the most ancient types of jewelry in existence. While Ancient Egyptians favored bands made of reeds and bone, today's brides can selected from a wide range of precious metals and gems. From sapphire accents to dainty white gold bands to gleaming white diamonds set on black rhodium, Rogers Jewelry has a design for every bride.
Men's wedding bands can be more complicated and beautiful than many of us assume. Being well-craft and sleek, while maintaining an air of masculine strength and professionalism, men's wedding rings are actually sold in a many diverse styles. Rugged titanium bands are ideal for the groom who frequently works with his hands, while black diamonds and cable bindings suit someone who prefers a bit of refinement.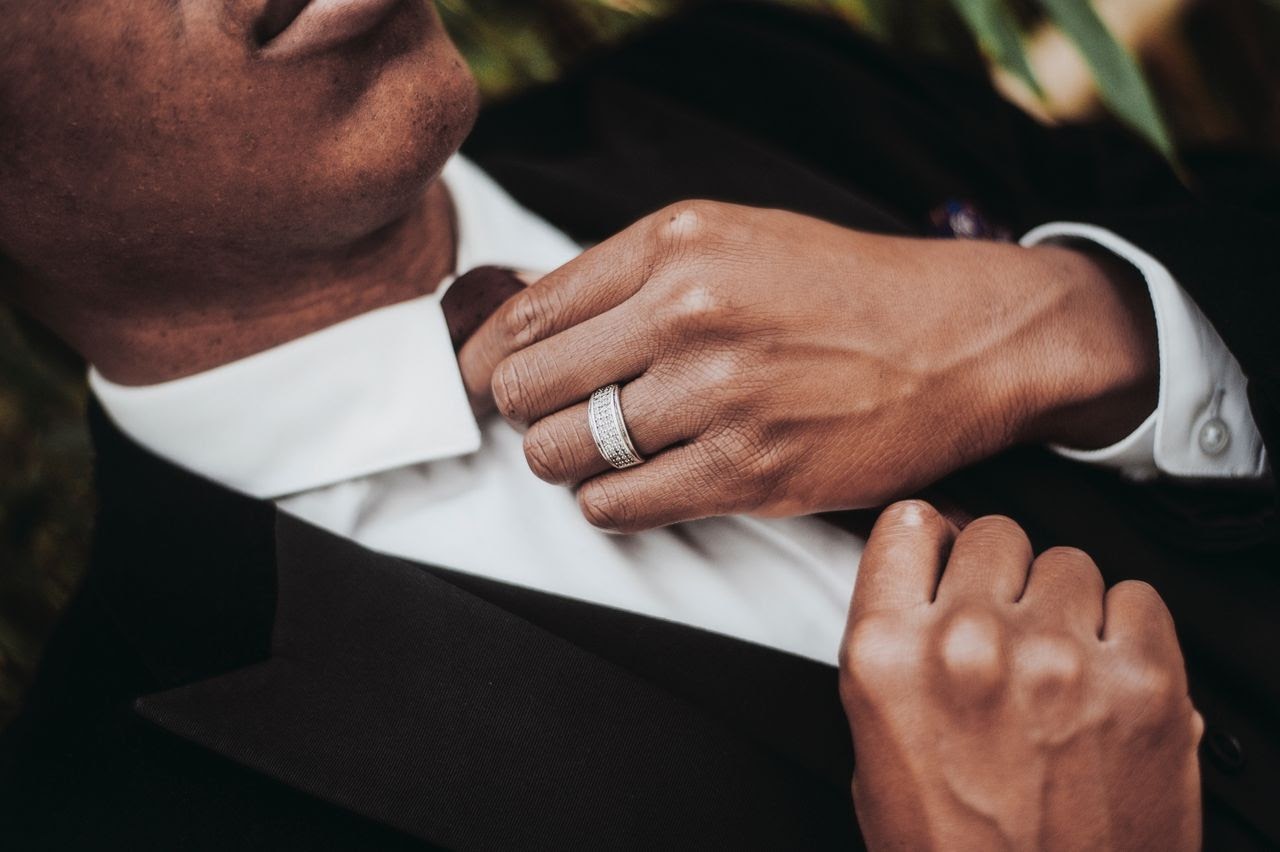 Are Engravings Worth It?
Engravings can be a stunning and romantic way to personalize your wedding bands. If you decided to purchase your rings together, but would still like to maintain an element of surprise, consider choosing secret engravings for each other's bands. Whether you choose a date that is significant to your relationship, a short meaningful message, or your initials, you and your partner will enjoy the surprise on your wedding day.
Remember that every customization you decide on will add to your overall cost, as well as to your timeframe. Leave plenty of time for engravings to ensure they are done correctly and in time for your big day. If you'd like to add an engraving later on as part of a milestone anniversary, be sure to leave some room on the inner band.
Find a Trusted Jewler
Your wedding bands not only symbolize your incredible dedication to you partner, but likely represent a pretty large financial investment. Find a jewler you can trust with this investment — they will be your go-to for any cleanings, resizing, replacements, customizations, and anything else your ring may need over the years.
Before making the big purchase, ask your jewler about their warranty, any ways they help with adjustments shortly after your purchase, and any insurance you can take out on the ring. Above all else, your jewler should help guide you in your purchasing decision without making you feel rushed or pushing you towards a more expensive option.
Shop Wedding Bands at Rogers Jewelry Co.
At Rogers Jewelry Co., we're proud to celebrate more than 80 years of experience in the jewlery industry. We've been helping couples with their bridal jewlery purchases since 1937 and we'd love the chance to guide you through your next big decision. Stop by one of our showrooms in Fresno, Modesto, or Bakersfield, or send us a message to set up an appointment today with one of our jewelry experts.