Hearts on Fire Fine Jewelry: This is What Perfection Looks Like
December 3rd, 2018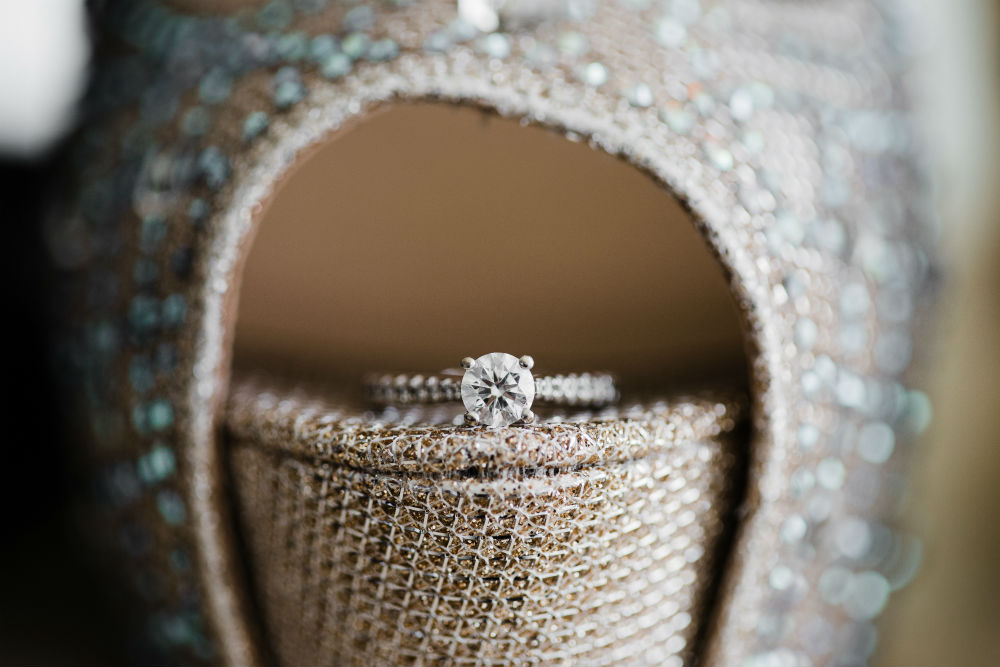 The Hearts on Fire brand is known to have the "world's most perfectly cut diamond," and if you've ever seen how much their diamonds sparkle, we bet you'd agree! The company prides itself on finding the most high-quality diamonds and cutting them in a unique way that enhances their sparkle.
This company was started in 1996 by a husband and wife team in Boston with a mission of creating a diamond pieces that light up a room, regardless of the carat size that you buy.
It starts with their very rigorous selection process of cruelty-free diamonds. Only 1/10th of 1% of rough diamonds will eventually be selected by this company. What makes these diamonds stand above other the hearts and fireburst pattern the diamonds reflect. It is something that is created by the brand's unique method of cutting, and even the smallest diamond is cut in this method.
If you're looking to add some sparkle to your jewelry collection, please review the list of some of the most beautiful collections from this brand, featured below.
Hearts on Fire Bridal Jewelry
Men & Women's Wedding Bands
This collection of women's wedding bands is quite comprehensive. For women who enjoy simple elegance, there are thin, pave and channel set diamond bands in the metal of your choice. For those who want modern design, there are bands with triangular details. If you want a romantic look, there's a large variety of bands with diamonds in myriad designs. This collection is simple, elegant and classy for a bride who wants to showcase her stunning band.
Simple and sophisticated, the wedding band collection for men is simple, understated and elegant. There's a masculine air to these solid 18K bands. From your traditional polished or matte ring to those that feature a pattern of diamonds, there's a ring for every man that appreciates simple style and sophistication.
Deco Chic Engagement Rings
Drawing on a vintage style, the Deco Chic rings keep the simple elegance of the brand while adding elements like a halo around your diamond solitaire or scallop cut diamonds on the band. These pieces are sleek and subtle.
Destiny Engagement Rings
This collection of engagement rings features a bit more detail and a little more sparkle. While some pieces are designed with a halo around the solitaire, others feature a twisting and intertwining diamond band. This is a true symbol of never-ending love.
Hearts on Fire Fashion Jewelry
Lorelai Earring Collection
Whether you like studs, hoops or chandelier earrings, the Lorelai earring collection will stun everyone when you walk into the room. These earrings feature stunning sparkling diamonds in a feminine, flashy manner. Day or night, you'll be the center of attention!
Copley Bracelet Collection
Talk about understated, simple elegance! You can choose how fancy you'd like the bracelet to be, selecting a bracelet with less diamonds for everyday wear and one filled with diamonds to wear to your evening events!
Triplicity Necklace Collection
If you love a modern looking necklace with diamond accents, the Triplicity necklace collection is perfect for you! Featuring pieces with triangular features intermixed perfectly with the most beautiful diamonds you've ever seen, this collection mixes modern with high-end elegance in a way that you didn't know was possible! They've even manage to manipulate triangles into a beautiful circular design for one of the pieces. Truly, these are stunning!
Find Hearts on Fire Jewelry at Rogers Jewelry Co.
Hearts on Fire diamonds are worth every penny. They sparkle and shine and make a statement about your elegance and sophistication. If you don't have one of their pieces yet, now is the time! Call or stop in to Rogers Jewelry Co. if you'd like to buy one of these pieces, or if you'd like more information. We'll help you pick the piece that is perfect for you!