Get Ready for Summer with Fashion Jewelry
May 5th, 2022
Summertime is the perfect season to relax or go on fun adventures with friends and loved ones. Match the excitement of summer with fabulous fashion jewelry from the latest trends. During this hot season, California and Reno hit their peak, making for beautiful styles to be shown off at events, on the beach, or on nights out on the town. Express your personality and aesthetic with stunning necklaces, bracelets, rings, and earrings. Our experts at Rogers Jewelry Co. have chosen some fantastic pieces that will be great accessories for summer.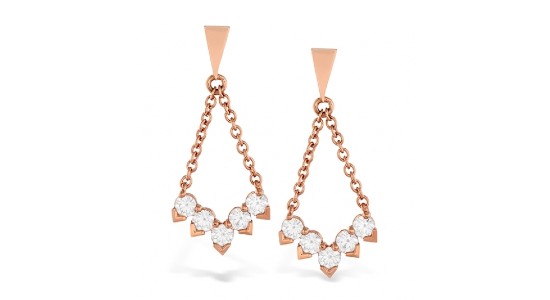 More for Maximalists
Minimalists may have had their moment, but this summer, the resounding trend cheered on maximalists with their intricacies and layers of style. Layered necklaces and bracelets build upon this trend, while dramatic earrings take the spotlight. Chandelier and drop earrings with ornate designs featuring metalwork, brilliant diamonds, and vibrant gemstones will garner attention from passersby.
These rose gold and diamond drop earrings delicately display stunning diamonds from chains hanging from precious gold triangles. Contemporary and beautiful, these earrings will elevate your style in extraordinary ways.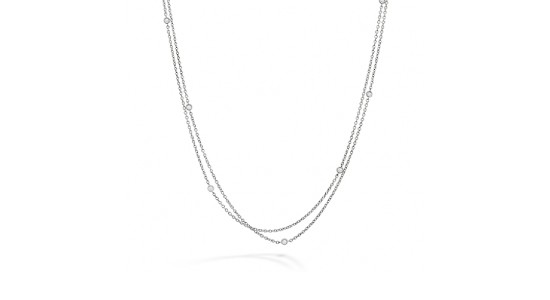 Silver Side
Edgy precious metals like silver-toned white gold, platinum, and sterling silver create an excellent alternative to yellow gold that displays diamonds and gemstones brilliantly. Intricate metalwork in these cool-toned metals adapts well to multiple aesthetics.
This flowy white gold and diamond station necklace will be a great building block to a layered look or by itself with a casual, professional, or elegant outfit. Chains have been popular for years and don't seem to be stopping soon.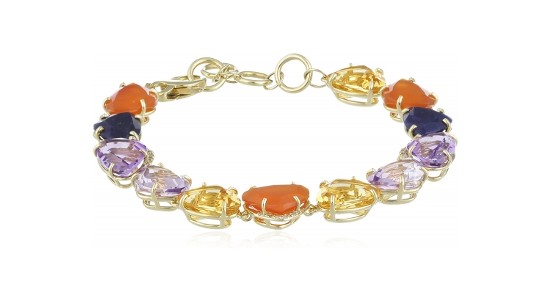 Natural Gems for Summer
Vibrant gemstones, natural materials, and wonderfully modern designs work well together for summer fashions that are innovative and unique. Bright colors rule this hot season and are accented by pearls, shells, and wooden details that mesh the beauty of high fashion and the great outdoors.
This geometric multi-gemstone and yellow gold bracelet by our in-house jewelers will look incredible with a bathing suit or t-shirt and shorts as well as with a sundress that is in the same color family as these faceted beauties. Change up your style with unique cuts and raw stones to keep you grounded and look magnificent.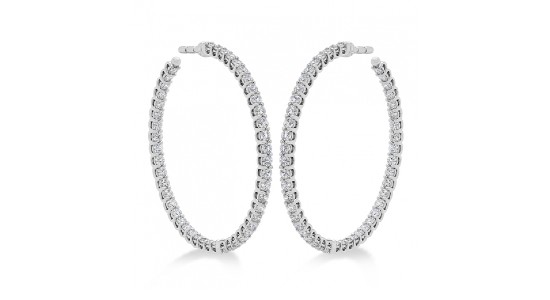 Fashion Hoops
Always a favorite, hoop earrings are a staple style that continuously evolves with trends. Oversized, sparkling hoops are sleek yet statement-making. These diamond hoop earrings have continuous shine set in white gold.
These prong-set stones will add classic brilliance to your style for daily wear and special event looks. Playful designs with metalwork, acrylics, and enamel bring a bright burst of Y2k and 90s fashion to this timeless jewelry style.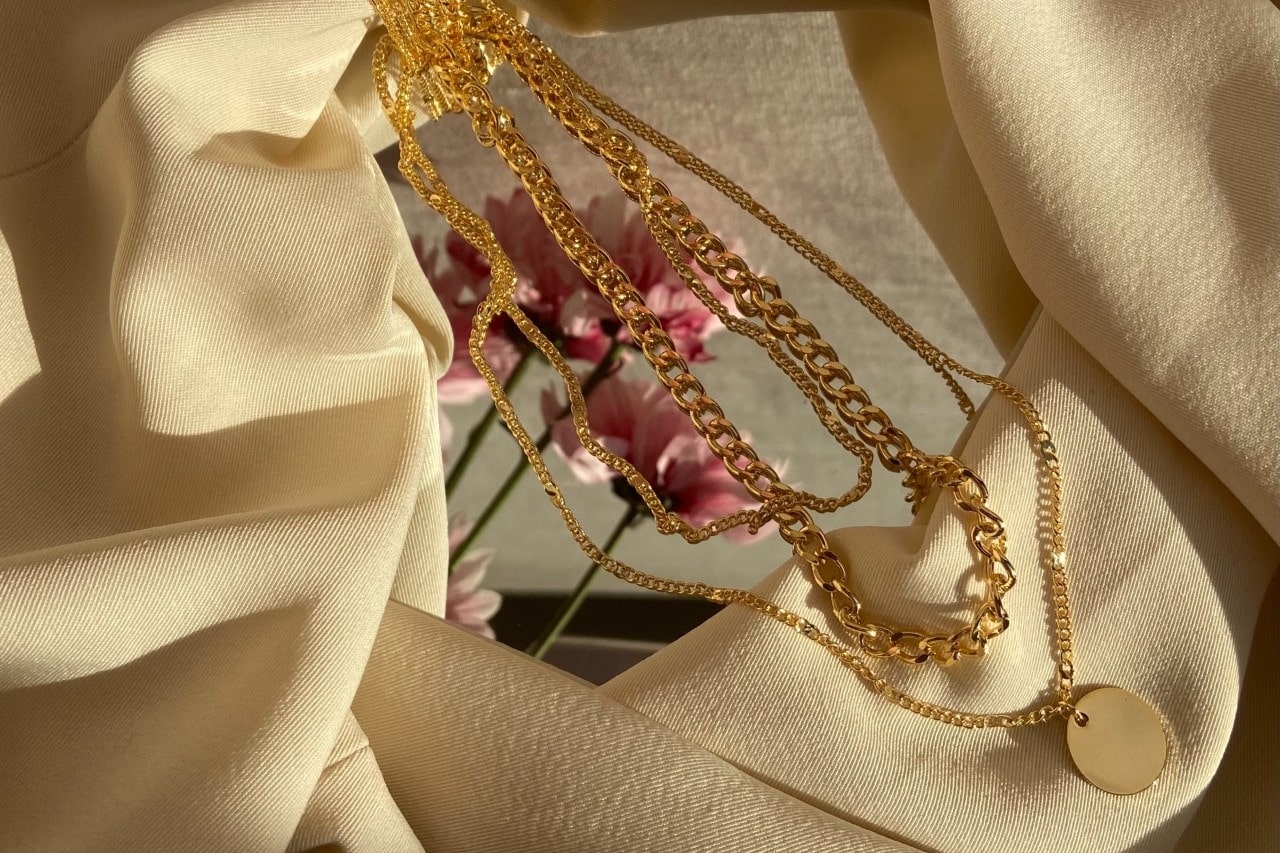 Buy Summer Jewelry at Rogers Jewelry Co.
Our Rogers Jewelry Co. showrooms house fantastic selections of summer jewelry that will be sure to keep you fashionable this season. We staff talented people who can assist with jewelry repair and create custom designs based on your ideas. Our showrooms in California, along with Reno, will be crucial stops on your adventures this summer, and our staff will be happy to help you find a new piece to suit your style. Find one of our jewelry stores near you, and let us know how we can improve your shopping experience.