Gemstone Jewelry Guide
January 15th, 2023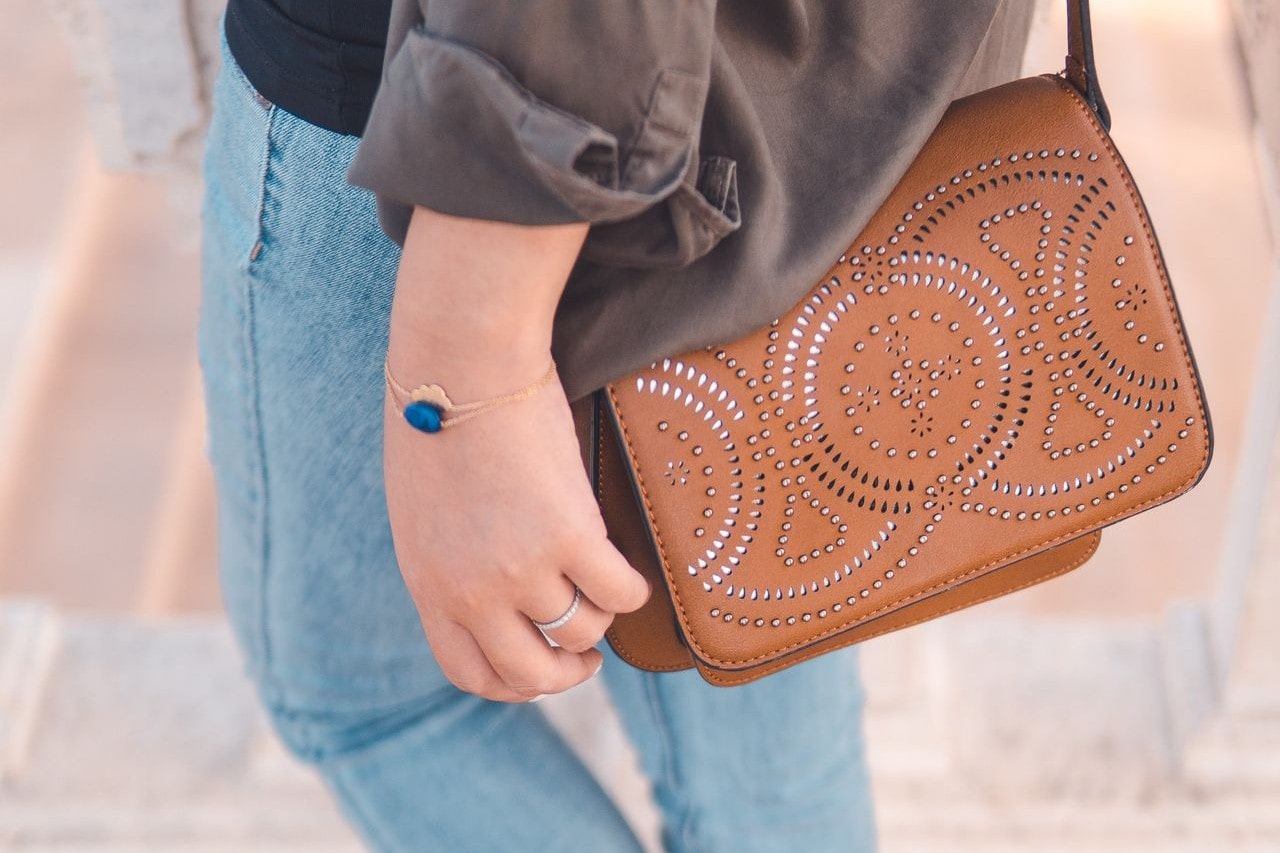 Whether you prefer to call them gemstones, gems, jewels, or minerals, their beauty is undeniable. The colorful brilliance of these stones is easy to love and is sure to turn heads wherever you go. Dozens of gemstones are used in jewelry, and their strikingly rich hues pair well with lustrous precious metals. At Rogers Jewelry Co., we offer plenty of gemstone jewelry options from the top names in the industry. Find your favorites with this guide that our experts have compiled.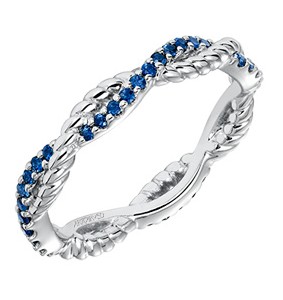 Sapphire: Blue Brilliance
Sapphires are one of the four main precious gemstones, including rubies, emeralds, and diamonds. This gem's vigorous blue hue is delightfully elegant, and, although rarely, can also be enjoyed in pleasant pink or green tones. These stones look extraordinary when accentuated by diamonds and bright precious metals like white gold and platinum. Sapphires are also the birthstone of September, which is a perfect way to bring symbolism into your jewelry box.
This ArtCarved Contemporary wedding band is a spectacular example of this marvelous gemstone. Sapphires perfectly accentuate this incredible, intertwining band with a stunning 14k white gold.
Citrine: Orange Opulence
Citrine gems have a passionate, bold quality. These appropriately named gemstones exhibit orange and yellow shades that resemble citrus fruits. Every citrine stone is beautiful and inspiring. They look fantastic when paired with any metal. With yellow and rose gold, they showcase a spectacular warm and comforting aesthetic. These gems also have a high-fashion glamor when used with silver, white gold, and platinum.
Consider this pair of Marco Bicego citrine stud earrings. Yellow gold enriches the attractive citrine stone, which conveys a stunning and sharp vibe. Some say citrine resembles a tiger's eye and it is readily shown in this breathtaking pair of earrings.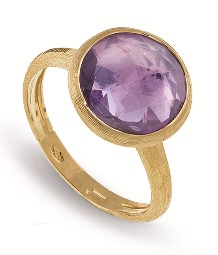 Amethyst: Purple Passion
Amethysts are naturally purple gemstones that are eye-catching and enchanting. Every one of these stones exhibits an ethereal royal beauty. In fact, amethysts were once considered rare, precious gemstones until their discovery in Brazil. Today, they are a relatively inexpensive way to add a chic, colorful pop to any ensemble.
This Marco Bicego amethyst fashion ring is a fantastic focal point for a ring stack or to wear alone to make a statement. The 18k yellow gold surrounding it has a peculiar raw and dynamic appeal as it has a unique brushed texture.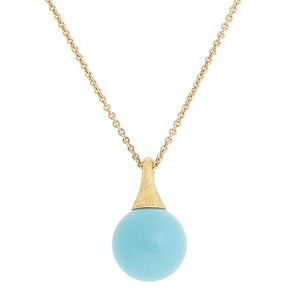 Turquoise: Teal Tantalization
Turquoise offers a more muted luster without sacrificing any color. Each of these gems has a brilliant shade of teal with a few impurities, ensuring that every stone is one-of-a-kind and distinctive. As a favorite of the American Southwest, turquoise is a true classic. It is often paired with sterling silver for a skyward aesthetic, or it can also evoke a chic delight when set in yellow gold.
This Marco Bicego turquoise necklace is an excellent addition to any outfit. The perfect centerpiece for one's silhouette or necklace stack, this necklace is a high-fashion companion for any situation.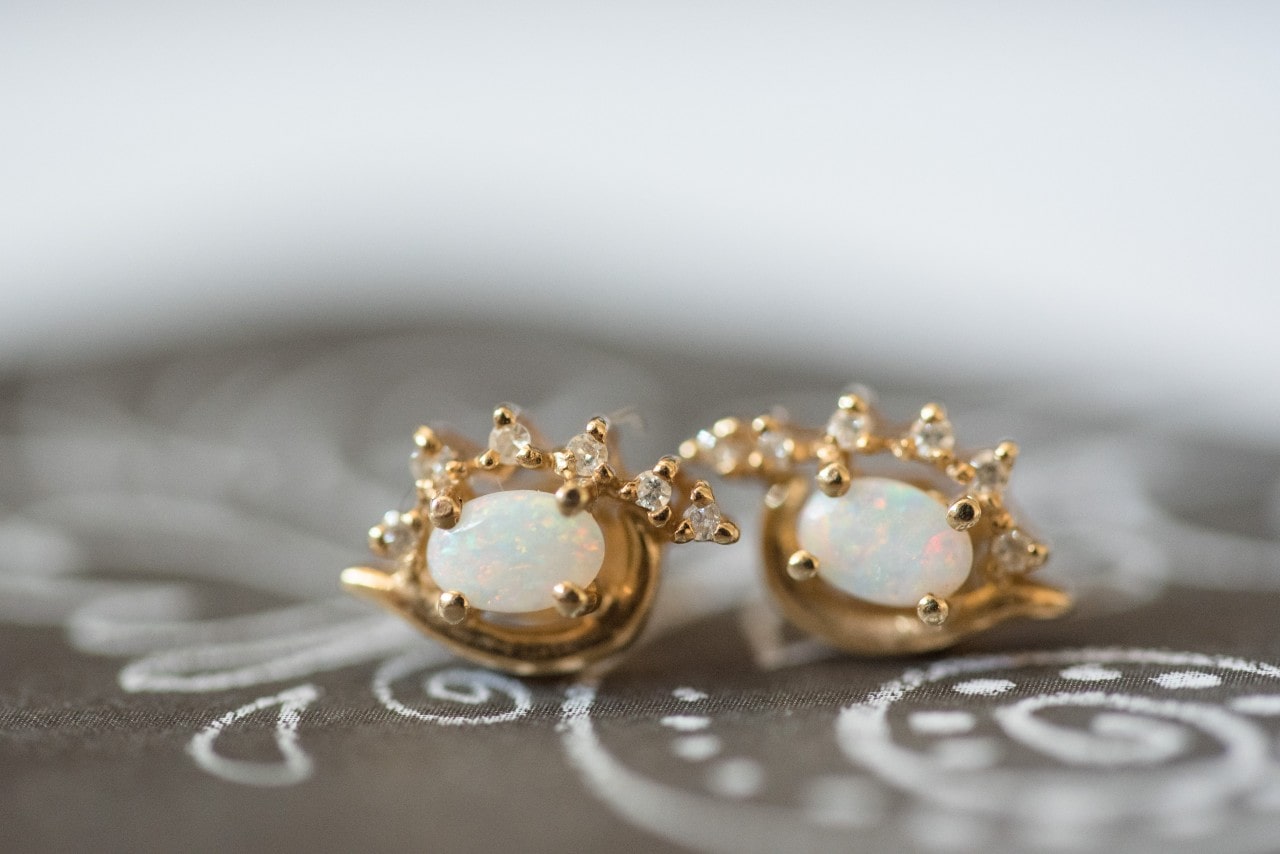 Find Gemstone Jewelry at Rogers Jewelry Co.
Visit Rogers Jewelry Co. for the ultimate selections of the finest gemstone jewelry from designer brands. Our passion has remained over many decades to serve our communities and customers with the best service and high-quality selection that simply cannot be found elsewhere. You will find us in Reno, Nevada and San Luis Obispo, Folsom, Fresno, Bakersfield, and Elks Grove, California. No matter which Rogers jewelry store you choose to visit, you are sure to experience nothing but the best. Make sure to contact us to learn more about everything we can offer.