Everyday Necklaces: The Jewelry Trend You Can Wear All Year Round
September 3rd, 2019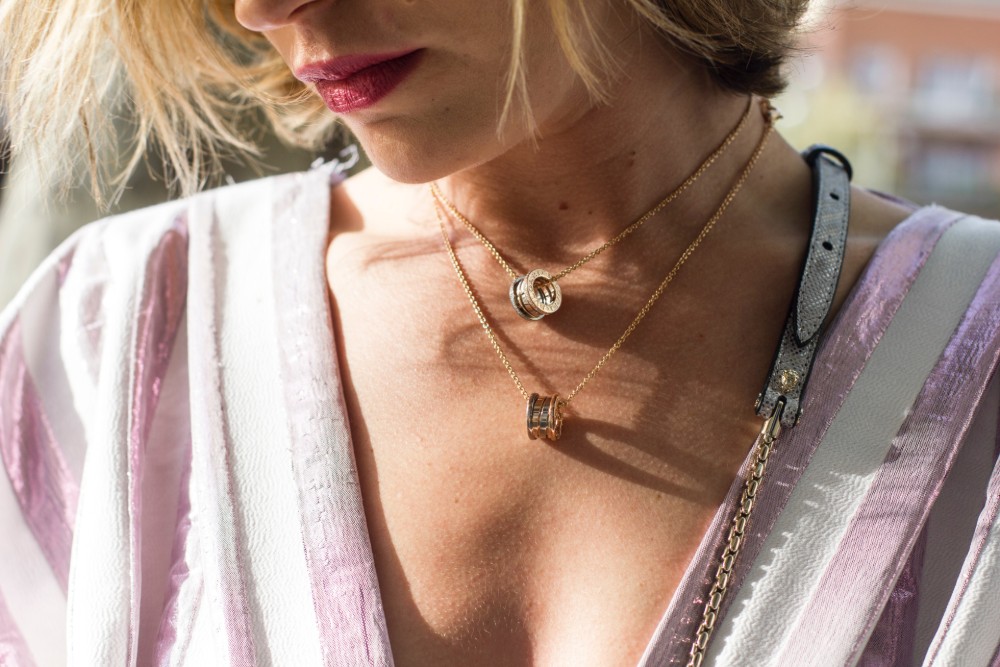 Some women feel skittish about wearing a necklace everyday or the same necklace everyday. There are reasonable fears about a necklace becoming something of a visual cliché for a woman, but that doesn't have to be the case! There's such a thing as an "everyday necklace," which is a woman's chosen necklace that she can wear every day, in every situation, and in every season.
Of course, if a woman wants to pick an everyday necklace, it has to have a few qualities. It must be minimalist enough to be noticeable without stealing too much attention, but it also has to have the versatility to go with any outfit. Here at Rogers Jewelry Co., we offer whole collections of necklaces that fulfill these criteria, and today, we're going to show off a few of our favorites. Keep reading to discover them all!
Hearts on Fire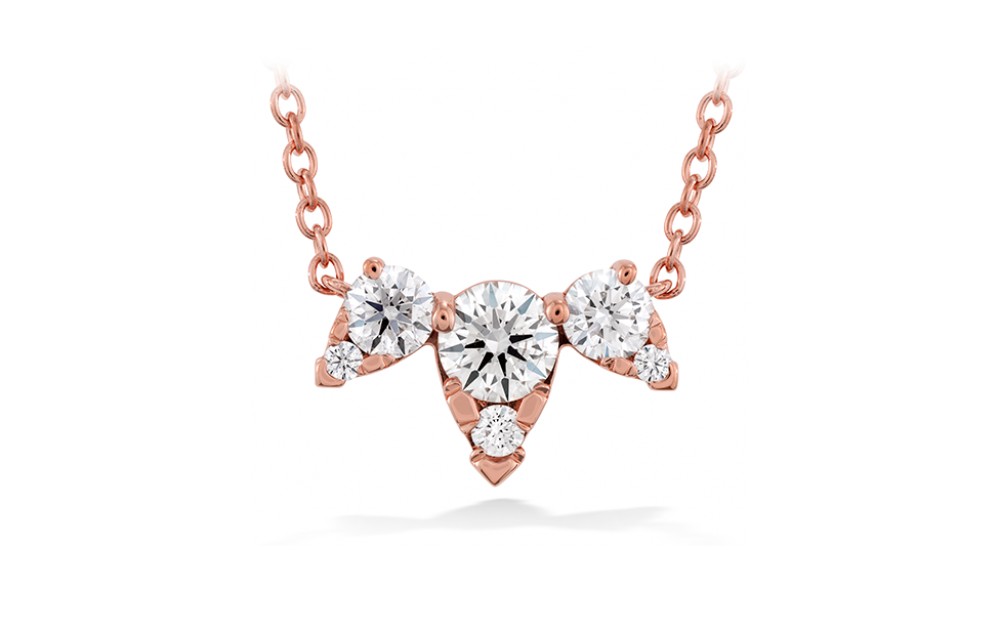 Hearts on Fire is known for its diamonds. They are, after all, the designer of "the world's most perfectly cut diamond," and that quality comes through in their diamond necklaces. You may assume that a diamond necklace is a little too glitzy for an everyday look, but that's not necessarily the case!
Hearts on Fire is an exceptional studio, and their jewelry runs the gamut from minimalist chic to luxury ebullience. You can find wonderful examples of their minimalist looks in the Fulfillment and Aerial collections. Both collections pair refined diamonds with 18k gold, but the former is distinguished by whimsical shapes like hearts and moons. The latter, Aerial, features small diaphanous touches meant to evoke the air: Butterflies, falling leaves, and twirling wind currents.
The Rogers Collection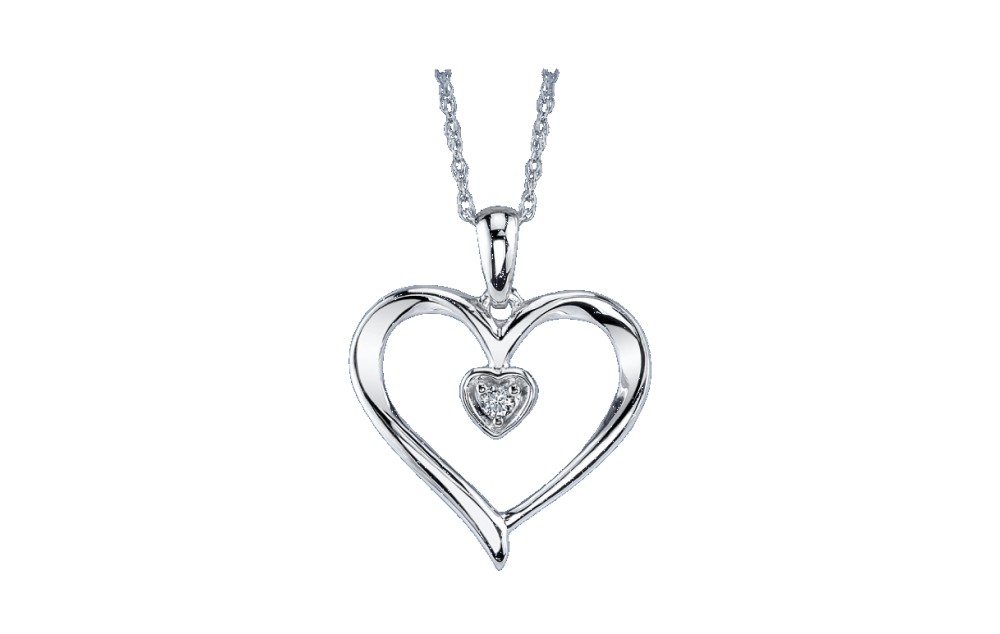 Here at Rogers Jewelry Co., we have such a passion for diamonds that we've made our own line of Rogers Collection fashion jewelry. When it comes to necklaces, our best statement pieces come in the form of looped hearts.
These simple gold necklaces are made to look like calligraphy-drawn hearts, and because each of these options comes in white and yellow gold, as well as the organic blush of rose gold, they're ideal for any woman's tastes. The open space at the center of them contains a single brilliant diamond meant to represent a passion in every woman's heart. These round-cut diamonds are either carefully prong-set to "float" or encased in a smaller heart to really capture the beauty of the look.
Fire and Ice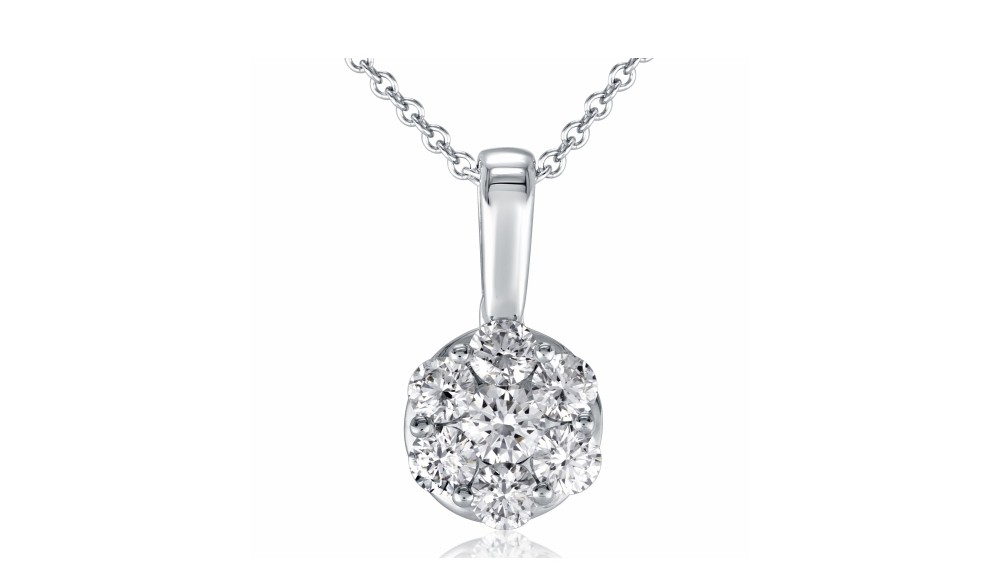 Fire and Ice is another genius designer of diamond necklaces and other diamond jewelry. Their Aquarius necklace represents a near-apex of simple chic that can be worn with any outfit and in any situation.
Why is this the case? Aquarius chain necklaces are delicately sculpted from 18k rose, yellow, or white gold, the round disc providing a blank canvas on which Fire and Ice densely packs seven round-cut diamonds. The simplicity of the arrangement belies the sheer fire—appropriately—and luminousness that can only be found in Fire and Ice diamonds.
Find Everyday Necklaces and Other Jewelry Trends at Rogers Jewelry Co.
If you're interested in finding out more about the everyday necklaces we offer here at Rogers Jewelry Co., contact us through our website or visit us at any of our eight showrooms: Modesto, San Luis Obispo, Bakersfield, Folsom, Fresno, Elk Grove, or Visalia, California; or Reno, Nevada!