Engagement Rings for Each Zodiac Sign
July 15th, 2023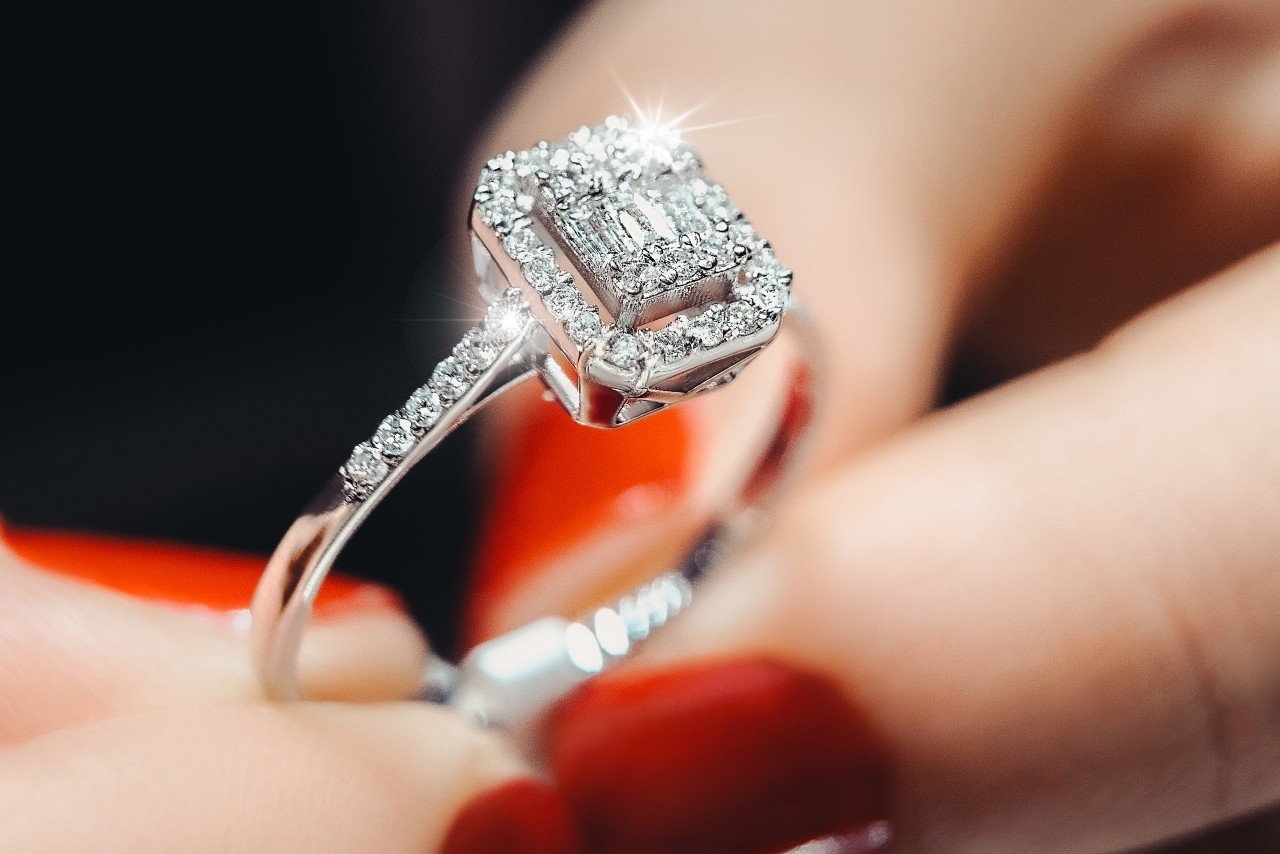 At Rogers Jewelry Co., we recognize the unique spark in every love story. If your partner adores astrology, why not consider an engagement ring that matches their zodiac sign? We've curated a cosmic collection of exquisite rings for each zodiac sign, intricately designed to mirror their iconic celestial traits. Our experienced team has compiled an insightful guide, detailing the perfect ring for Aries to Pisces. Sweep your beloved off of their feet with an intimate symbol of love that reflects not only their heart but their star sign too.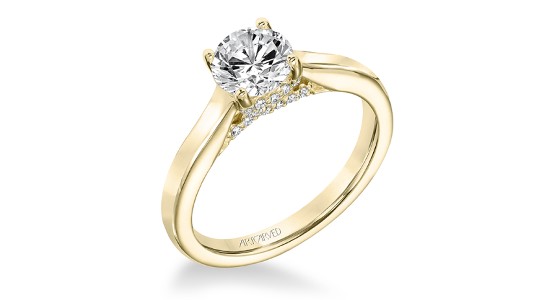 Aries
This classic ArtCarved ring in yellow gold with a solitaire center stone captures Aries' bold, passionate spirit. The fiery hue of the gold mirrors their inherent energy, while the solitary diamond reflects Aries' fearless independence. This striking piece is a fitting tribute to the audacious and confident character of an Aries.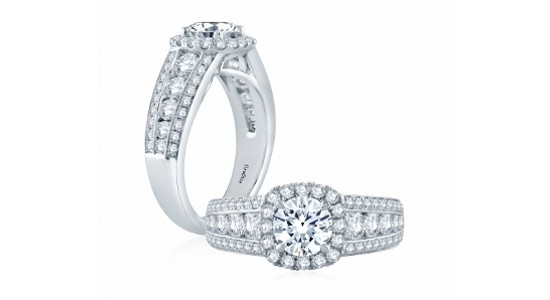 Taurus
Reflecting the Taurus' love for balance, luxury, and quality, this Fire & Ice engagement ring is a harmonious blend of design and craftsmanship. Its diamond's sparkle fused with the band's sleek aesthetics complements their grounded nature. A true embodiment of Taurus' earthly traits, this ring offers luxury that meets their discerning, expensive taste.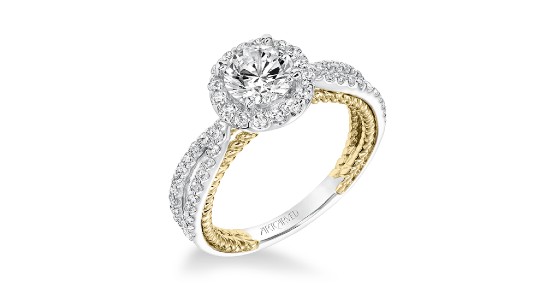 Gemini
In the realm of the celestial, Gemini is symbolized by the Twins, representing duality. This ArtCarved Contemporary engagement ring, with its mixed metals, harmoniously captures this dualistic nature. The entwined bands symbolize the interconnectedness of Gemini's two sides, while the varying metals echo their versatility and adaptability. An engagement ring that's as multifaceted and enchanting as the Gemini soul it's destined for.
Cancer
As the nurturers of the zodiac, Cancers are renowned for their deep, emotional nature, and this Rogers Jewelry Co. solitaire ring, with its heart-shaped diamond, is a beautiful manifestation of their spirit. The heart - a universal symbol of love and emotion - mirrors the sentimentality and empathy that are intrinsic to Cancers. An ideal choice for a Cancer, this ring pays tribute to their heartfelt devotion and intuitive, emotional core.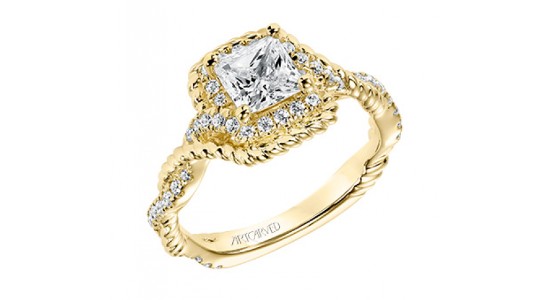 Leo
Just like the vibrant, commanding spirit of a Leo, this ArtCarved Contemporary engagement ring demands attention and adoration. With a stunning central diamond that mirrors a Leo's love for the limelight, it is paired with an intricately designed band that embodies their regality. The exquisite design and brilliant sparkle of this ring align seamlessly with the Leo's penchant for grandeur and charisma.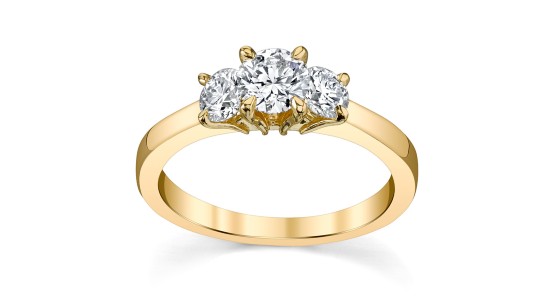 Virgo
For the grounded and practical Virgo, simplicity and purity are treasured qualities. This Fire & Ice engagement ring captures the essence of these traits beautifully. With its clean, uncomplicated design and single, radiant diamond, it mirrors Virgo's love for straightforward elegance. This ring, in its pure simplicity, encapsulates the humble yet discerning character of a Virgo, making it an ideal symbol of their enduring, earthy love.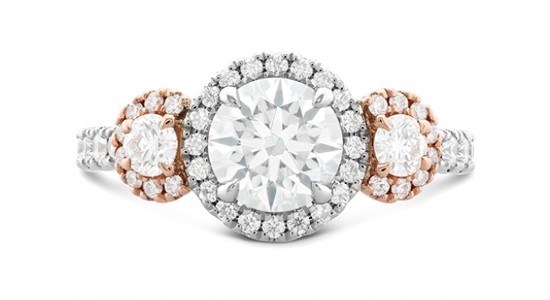 Libra
Inherently drawn to balance and harmony, Libra finds an ideal match in this incredible Hearts On Fire engagement ring. Its mixed metal halo design beautifully manifests the duality inherent in Libra, while the interplay of metals captures their pursuit of equilibrium. Emphasizing the peace-seeking and diplomatic nature of a Libra, this ring becomes a striking symbol of unity.
Scorpio
Embodying the intensity and depth of a Scorpio, the A.JAFFE Seasons of Love engagement ring makes a daring statement. The ring's bold design and intricate details mirror their strong character, while the luminous central diamond reflects their profound emotional nature. A striking representation of Scorpio's transformative energy and passion.
Sagittarius
Reflecting Sagittarius' adventurous and free-spirited nature, the ArtCarved Lyric engagement ring is the embodiment of their zest for life. The ring's bold setting and vibrant diamond capture their love for the extraordinary, while its intricate design mirrors their expansive and exploratory spirit, a true representation of Sagittarian wanderlust.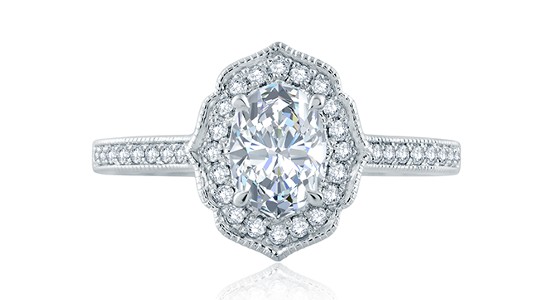 Capricorn
Exemplifying the structured and sophisticated nature of Capricorns, this exquisite A.JAFFE Art Deco ring exudes refinement. Its regal design mirrors their ambition, while the meticulous detailing aligns with their precise and methodical nature. This ring is a tangible testament to Capricorn's disciplined and majestic essence.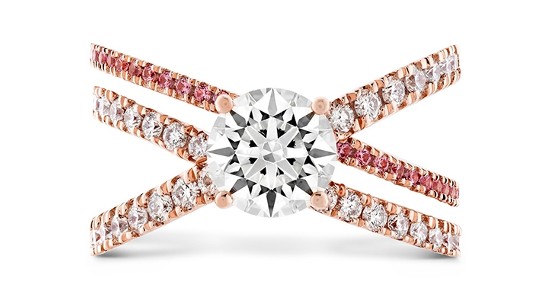 Aquarius
Echoing the Aquarius' penchant for the eccentric and out-of-the-box, this Hearts On Fire Harley ring is an unconventional beauty. Its innovative design, paired with stunning pink sapphires, captures their out-of-the-box thinking. This ring is a delightful nod to Aquarius' eccentric charm and forward-thinking spirit.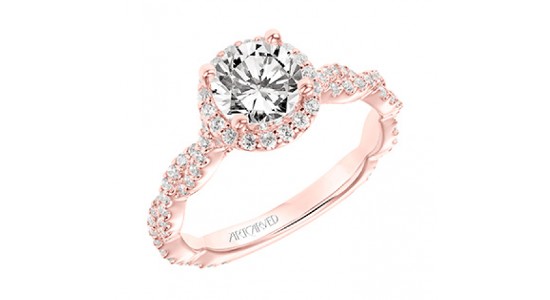 Pisces
This contemporary engagement ring by ArtCarved with its imaginative design and gentle curves, beautifully resonates with the creative and caring nature of a Pisces. The whimsical interwoven bands and romantic rose gold evoke their dreamy essence, while the overall design pays homage to their nurturing spirit. It is a truly poetic choice for a Pisces.
Shop Engagement Rings for Every Sign at Rogers Jewelry Co.
Discover designer engagement rings for every zodiac sign at Rogers Jewelry Co. Visit any of our seven locations across California and Nevada to explore our cosmic collection. With pieces as special as your love story, we're here to guide you. For more information on our products and services, please contact us to speak to one of our professionals in our jewelry stores.