Diamond Stud Earrings with a Contemporary Twist
March 25th, 2022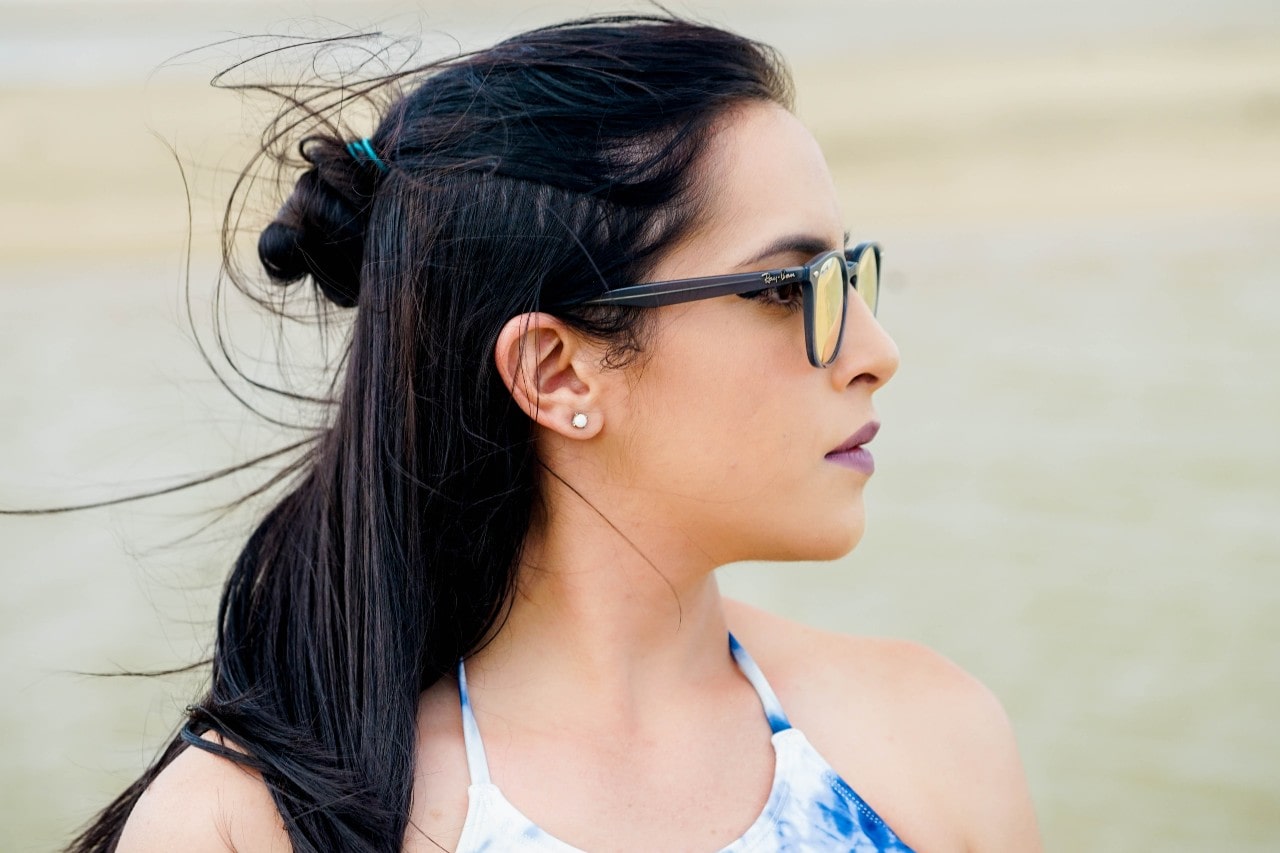 Stunning and classic, diamond stud earrings are an effortless way to add a quick touch of elegance to any outfit. Although it is no doubt a classic for a reason, a minimalist pair featuring a solitaire diamond is not the only type of diamond stud earrings available. The world's top designers consistently create phenomenal diamond earrings that are sure to hoist up one's aesthetic. Diamonds are a favorite for jewelry enthusiasts everywhere and are the very symbol of luxury itself. People looking for a unique but mesmerizing piece will find it with these stud earrings.

Floral Diamonds
A cluster of several diamonds arranged to emulate a flower is a wonderfully whimsical way to wear diamond stud earrings. They are perfect for allowing one to express themselves and their love of nature through their style.
They say diamonds are a girl's best friend and flowers are always welcome, so why not combine the two? These floral diamond earrings by our in-house brand here at Rogers are ready to sparkle the whole year long.
Yellow Gold Circle Studs
Intricate and eye-catching geometry gives a modern edge to any jewelry but can make diamond studs especially interesting. They are wonderful for taking a neutral or bland outfit into a sublime realm of magic and delight.
The open circle of these yellow gold and diamond studs by Hearts On Fire creatively utilizes negative space. The contrast between the warmth of the gold and the cool stones is intriguing. The gentle milgrain along the edges of the prongs holding the diamonds is a breathtaking detail with vintage flair.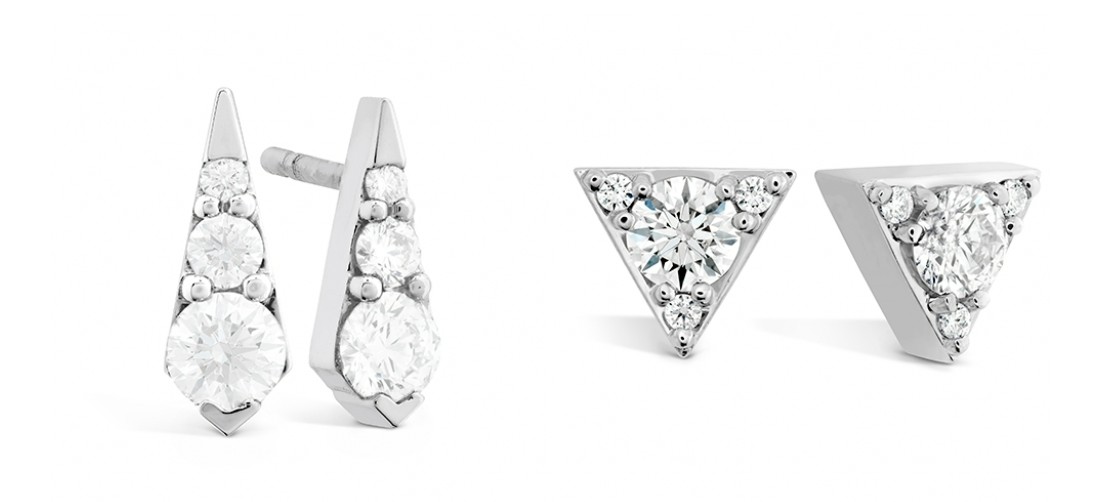 Geometric Earrings
The collection Triplicity by Hearts On Fire has diamond drop stud earrings with three diamonds in a geometric setting. These earrings take recognizable symbols and add touches of luxury and shine with marvelous diamonds. It makes adding a bit of elegance to an everyday look more simple while still maintaining a sophisticated look.
Two-Tone Diamond Stud Earrings
The phrase "opposites attract" also applies to jewelry. These stunning white and rose gold diamond studs by Hearts On Fire bring a modern twist to a celebrated style. The ring of rose gold holds the center diamond while the halo of white gold and diamonds add incredible shine to this brilliant set of earrings. These versatile yet unique pair of earrings may end up being one of your favorite pairs of diamond studs.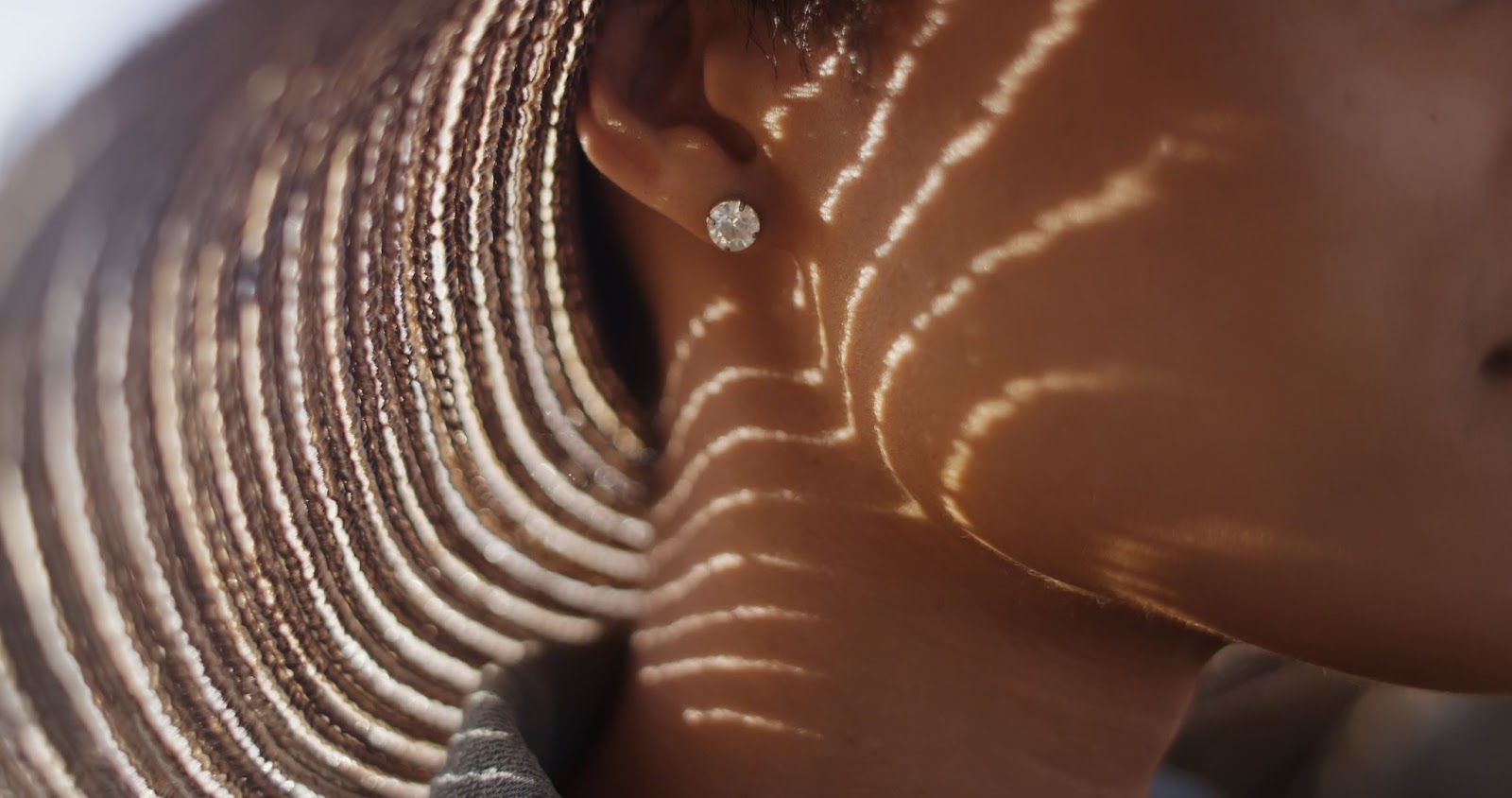 Buy Your Favorite Diamond Stud Earrings at Rogers Jewelry Co.
At Rogers Jewelry Co., we maintain an inviting selection of the best diamond bridal and fashion jewelry along with the finest timepieces by the world's top designers. Founded in Modesto, CA, our family-owned and operated business has spread across seven locations throughout California and Reno.

We're more than happy to professionally repair your jewelry as well as create magnificent custom designs based on your ideas. Visit one of our beautiful locations so that we can begin to help you find your next piece of luxury.