Dazzling Diamond Duos: Perfect Jewelry Pairings
November 15th, 2023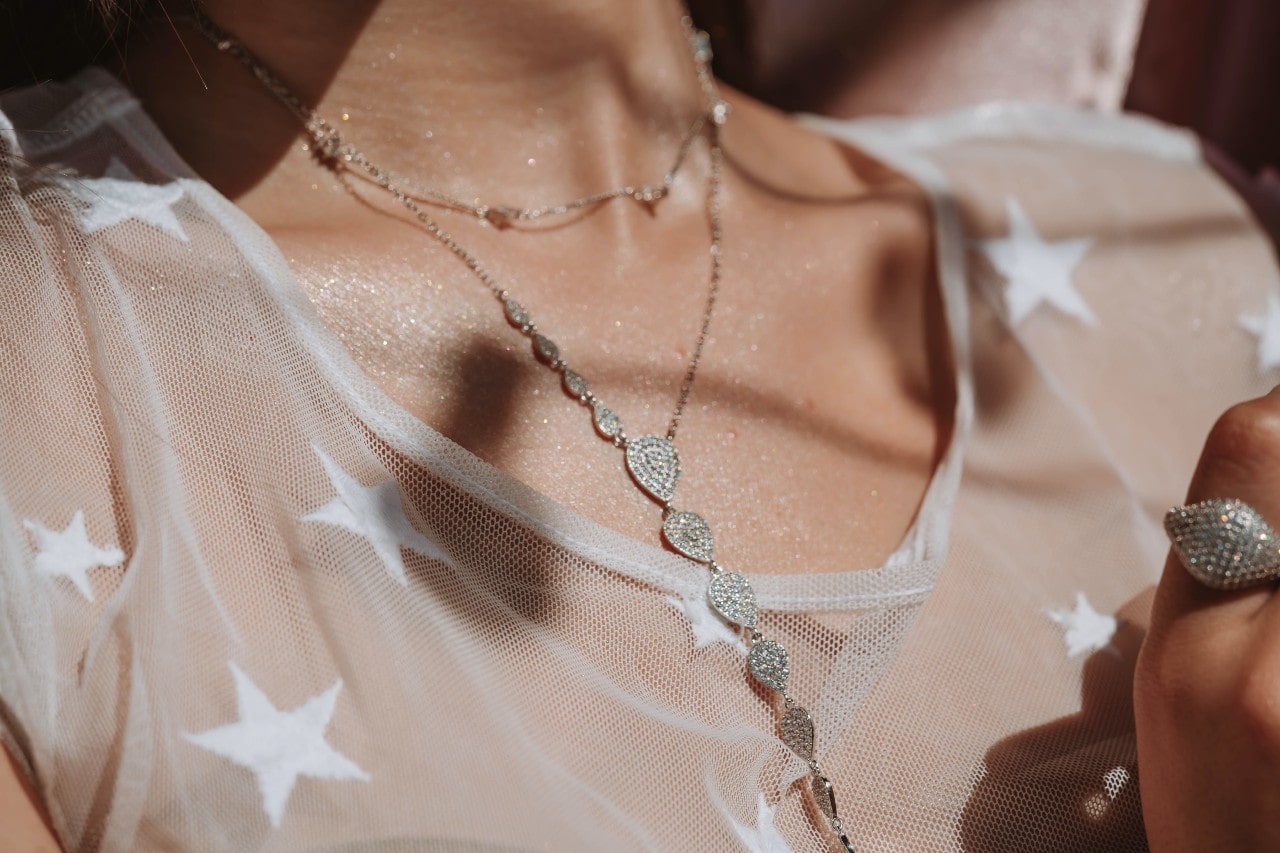 From timeless classics to contemporary masterpieces, our collection of diamond jewelry at Rogers Jewelry Co. offers a unique piece for every discerning taste and occasion. When these individual treasures are thoughtfully paired, they come alive in harmonious ensembles, amplifying each other's brilliance. Imagine the delicate interplay of a solitaire ring complementing a statement necklace, or the synergy of stud earrings with a refined bracelet. Dive into the limitless combinations and let Rogers Jewelry Co. be your compass to a look that leaves a lasting impression.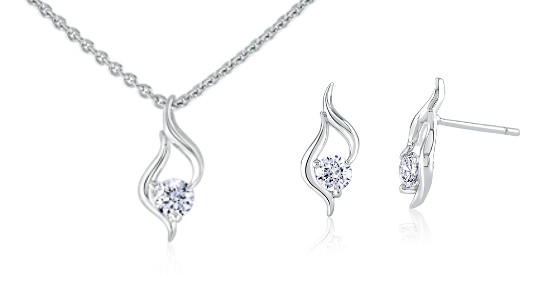 Coordinating Combinations
Choosing coordinating pieces of jewelry from the same designer collections offers a succinct and harmonized combination. Take, for instance, the Luna Collection by Fire & Ice. These Fire & Ice Luna earrings and Luna necklace are exquisite examples of design symmetry. Both pieces showcase motifs that artfully resemble flames, capturing the essence of both passion and ethereal glow. When worn together, they provide a seamless blend of design and theme, resulting in a cohesive style statement. Each piece complements the other, accentuating their shared design elements and creating a unified look.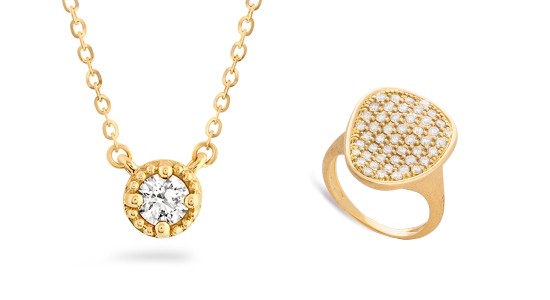 Yellow Gold Showstoppers
In the realm of fine jewelry, coordinating metals creates a harmonized style that captivates and enchants. Especially when it's the warm hue of yellow gold, the combination stands out and truly commands attention. Take this Marco Bicego Lunaria ring, for instance, with its exquisite craftsmanship, which pairs seamlessly with this Hearts on Fire Liliana diamond pendant necklace. These pieces radiate elegance, making them instant conversation starters. Together, they don't just compliment an outfit; they become the centerpiece, showcasing the luxurious allure of golden treasures.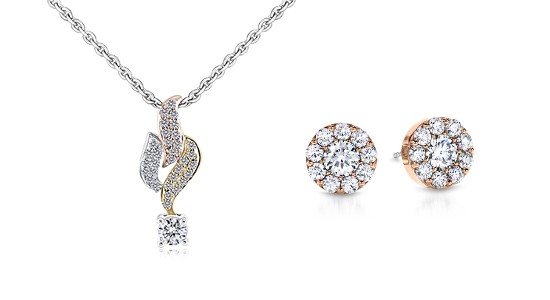 Mixed Metal Masterpieces
Blending different metals offers a distinctive and dynamic effect, creating a tapestry of hues. This Fire & Ice Dawn necklace is a prime example of this artistry, harmoniously integrating white, rose, and yellow gold into one captivating piece. Paired with these positively sparkling Hearts on Fire Fulfillment stud earrings, crafted in delicate rose gold, the combination becomes an ode to versatility and elegance. Such mixed metal combinations allow wearers to embrace a richer, multi-dimensional aesthetic, ensuring their style remains both timeless and refreshingly unique.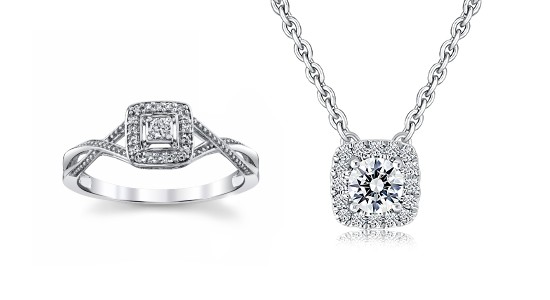 Geometric Silhouettes
Make a striking statement with diamond jewelry that features bold, geometric silhouettes that capture attention with their defined lines and shapes. This Halo Promise ring from our in-house collection, with its clean contours and sharp design, embodies this sentiment perfectly. When complemented by the Fire & Ice Cassiopeia necklace, which marries modernity with elegance, the duo epitomizes the allure of geometric-inspired jewelry. Wearing pieces with such pronounced designs not only elevates your style but also adds a contemporary edge, ensuring that your ensemble remains both sophisticated and avant-garde.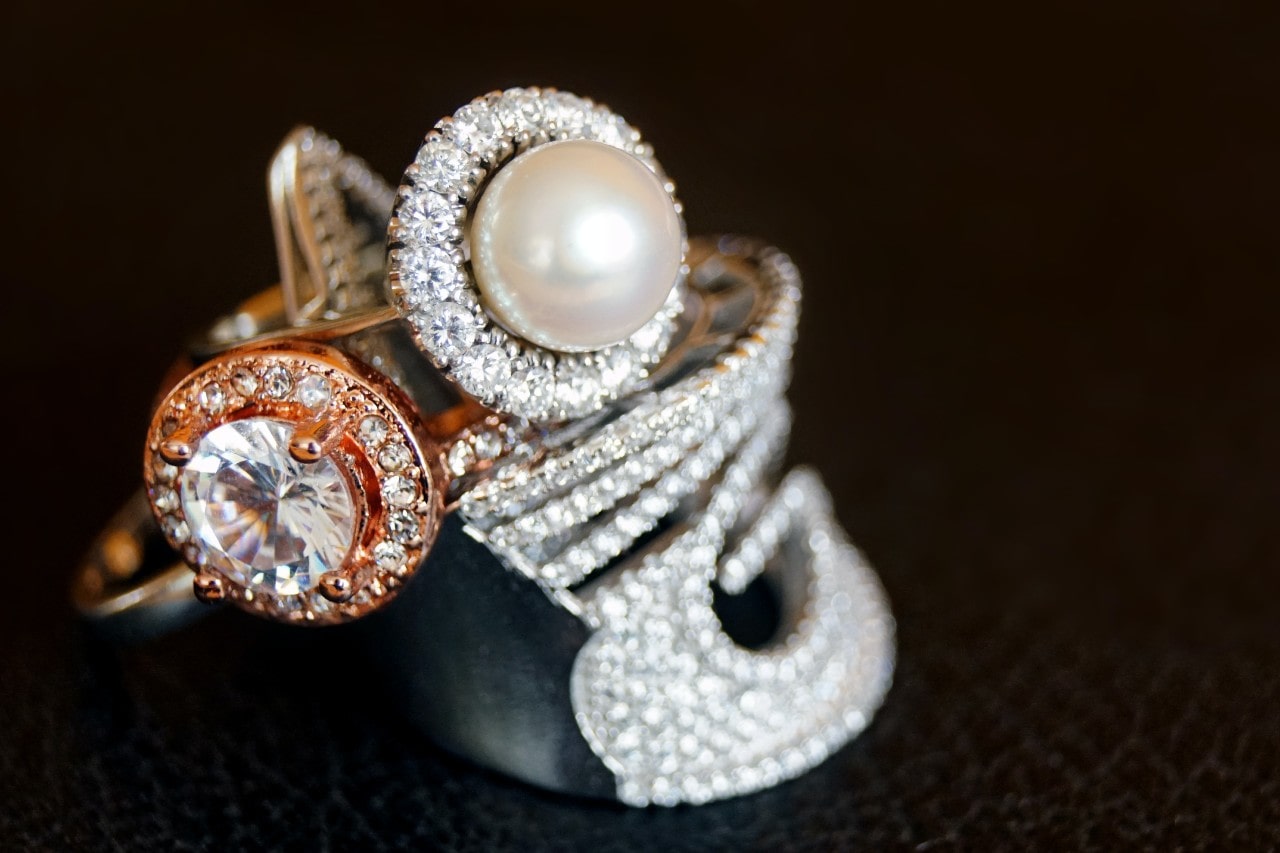 Shop Diamond Jewelry at Rogers Jewelry Co.
Experience the allure of exquisite diamond jewelry at Rogers Jewelry Co. Spread across seven prominent locations – Modesto, Elk Grove, Folsom, Fresno, Bakersfield, and San Luis Obispo in California, as well as Reno in Nevada – we are renowned for our impeccable collection and unmatched service. In addition to our curated pieces, we also offer custom design services, allowing you to create a one-of-a-kind masterpiece that truly resonates with your style and essence. Elevate your jewelry journey today by requesting an appointment for a personalized consultation with one of our dedicated team members.