Designer Spotlight on Scott Kay: Artisan-Crafted Bridal Jewelry
December 25th, 2020
Love knows no bounds and neither does Scott Kay's imaginative bridal creations. From stunning engagement rings to timeless wedding bands, each piece captures the magic of life and evokes a burning passion. Find artisanal designs and quality craftsmanship in any Scott Kay wedding band or engagement ring creation.
Scott Kay Brings Platinum Back
Since 1984, Scott Kay has been dedicated to providing couples around the world with the perfect representation of their love. Scott Kay's platinum-friendly designs offer the bridal market a different side to luxury. Platinum's soft sheen, superior durability, and rarity make it the ideal metal to represent modern love.
Each engagement ring collection from Scott Kay offers complementary wedding band designs to complete the set. Shop an engagement ring that speaks to your heart and find a matching wedding band to create a cohesive look.
Embrace
Scott Kay's Embrace collection represents unity and cohesion in a relationship. Striking linked designs are a metaphor for the romantic connection between you and your sweetheart. Sparkling diamonds add a dramatic pop over the platinum or gold links and around the center stone. Choose classic solitaire or halo designs for your proposal.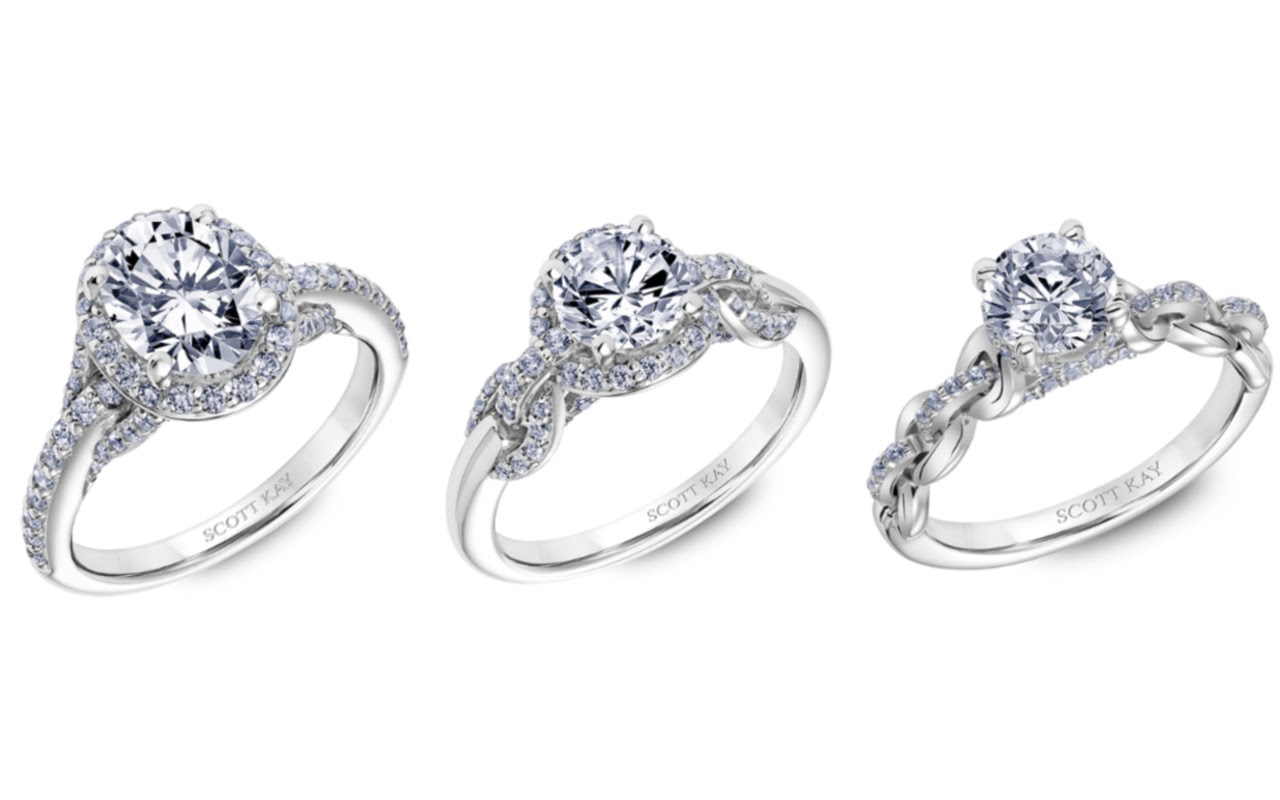 Guardian
Evoke the bliss and comfort you feel when you're with your partner with Scott Kay's Guardian collection. Elaborate links are embellished with rich detail. Inspired by the forearm handshake, known as the "grasp of life," this collection doesn't spare any details. Intricately carved patterns tap into ancient and old-world knowledge of jewelry-making.
Heaven's Gates
Declare your commitment with the Heaven's Gates collection. Explore the Gothic archways of European cathedrals and the silhouettes of Guardian Angel wings in every detail of the collection. A stunning and floral-inspired setting frames the center stone like a work of art. Keep the memory of your vow alive with the Heaven's Gates collection.
Luminaire
Keep the flame of your romance alive with captivating creations from the Luminaire collection. Ignite your passion with sophisticated designs and brilliant stones with the finest cut and clarity. Luminaire embraces the hypnotic display of reflective light that emanates from each facet of a stone. A representation of the first spark. Luminaire brings fireworks to the celebration.
Namaste
The Namaste collection pays respect and reverence to the love between two souls. Overlapping and layered shank designs adorned with brilliant white stones represent the intersection of your two paths. No longer will you walk the road less traveled alone. Stay on course with your shimmering reminder adorning your ring finger.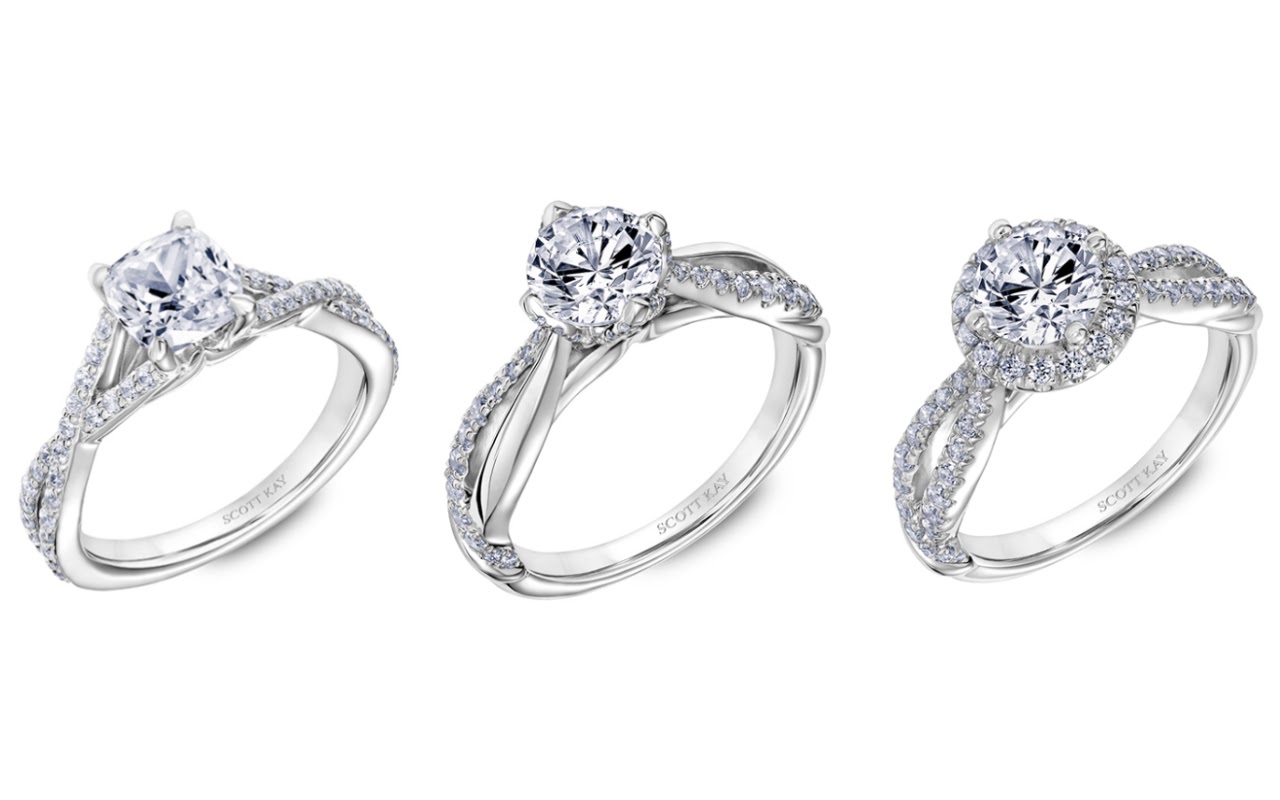 The Crown
Fit for royalty, Scott Kay's The Crown collection features glamorous and regal designs. Its signature three-stone design symbolizes your past, present, and future. Each looking as bright as ever. Its crown setting allows the center stone to look like it's surrounded by a crown. For the king or queen in your life, The Crown collection fits the bill.
Shop Bridal Jewelry at Rogers Jewelry Co.
Rogers Jewelry Co. in Modesto, California is your one-stop-shop for the most exquisite bridal jewelry from today's hottest designers. Choose from popular designers including A. Jaffe, ArtCarved, Harry Kotlar, and Hearts on Fire. We also offer custom design services. Our expert jewelers are ready and able to meet the most exacting needs.
For more information, don't hesitate to contact us at 1-800-733-1874 or contact@thinkrogers.com.