Designer Spotlight: Fire & Ice
September 15th, 2023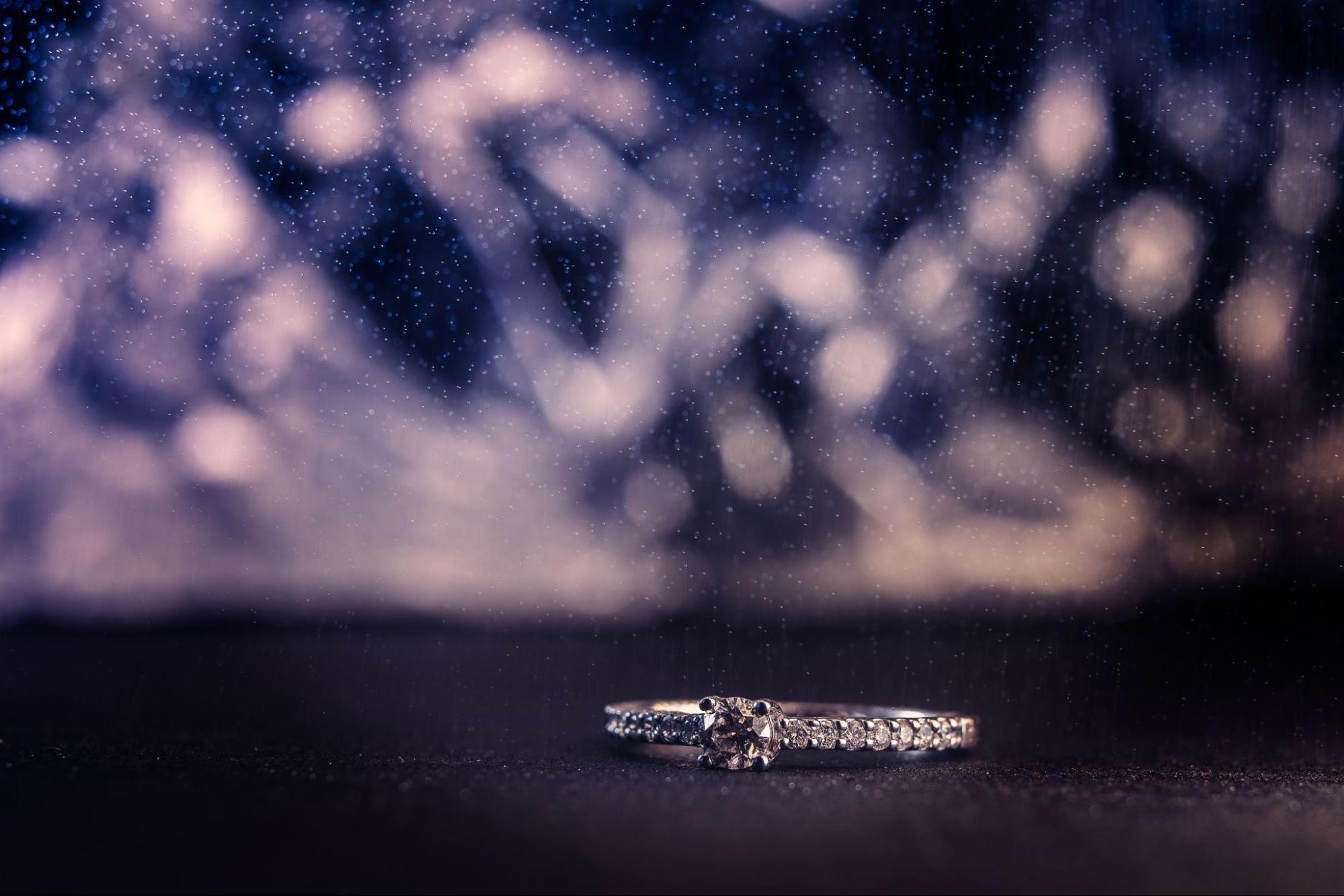 Since our company's foundation, it has been our mission to provide our cherished customers with only the highest quality pieces of jewelry that reflect our passion for artistry and craftsmanship. For this reason, we are proud to house a stunning array of bridal and fashion jewelry by widely adored designer, Fire & Ice, whose jewelry is based upon a patented design. Unparalleled brilliance characterizes the mesmerizing diamonds adorning each piece crafted by this brand. Browse our inventory of jewelry by Fire & Ice and rest assured that your accessories will retain their allure for generations to come.
About Fire & Ice
Stemming from a rich history of dedication to perfection, Fire & Ice has revolutionized the art of diamond craftsmanship. Their proprietary diamond cutting technique results in a brilliance that's truly unmatched. Each Fire & Ice diamond reflects light in a mesmerizing dance, capturing the essence of both fire's intensity and ice's clarity. What sets this designer apart is their commitment to ensuring every diamond achieves its potential for maximum sparkle, a testament to their expertise. Rogers Jewelry Co. is honored to house such superior artistry, inviting you to witness the Fire & Ice magic.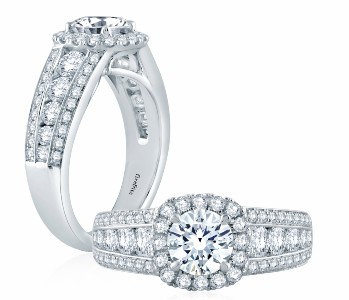 Glittering Halo Engagement Rings
For an exquisite symbol of your commitment that reflects light from every angle, consider our selection of halo engagement rings by Fire & Ice. Each ring, like this incredibly regal Aria ring, showcases a halo of glittering diamonds that radiate a beautiful display of light. Fire & Ice's meticulous attention to design details ensures every diamond is perfectly set to amplify the center stone's brilliance. Their unique craftsmanship in halo settings sets them apart, creating a breathtaking symbol of everlasting love.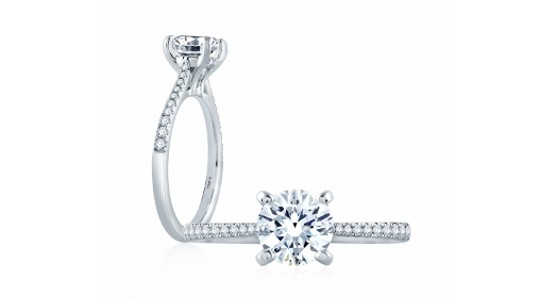 Sophisticated Side Stone Engagement Rings
Our cherished customers can also browse the grace of Fire & Ice side stone engagement rings. With impeccable design details unique to the brand, the side stones in pieces like this Lilly ring, crafted of 18k white gold and featuring delicate milgrain detailing, create captivating movement. Drawing the eye gracefully along the band and culminating at the dazzling center stone, these side stones enhance the ring's overall brilliance. Fire & Ice mastery in design ensures every side stone engagement ring is an emblem of exceptional beauty.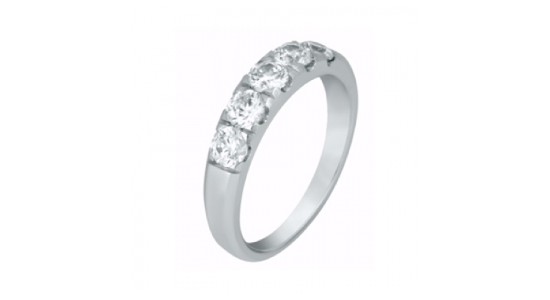 Elegant Diamond Wedding Bands
Timeless wedding bands by Fire & Ice encapsulate the refinement every couple desires. The diamond-studded designs, such as this exquisite five stone band, add a touch of drama and glamor to any bridal stack. These bands aren't just symbols of eternal commitment; they're an embodiment of tasteful luxury. Elevate your bridal ensemble with the everlasting sophistication of Fire & Ice, and let each diamond tell a story of forever love.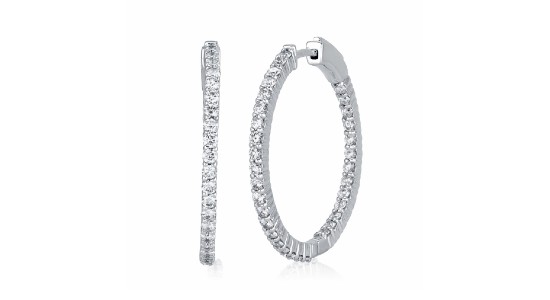 Diamond Hoop Earrings
Fire & Ice creates diamond hoop earrings that artfully define a chic style that transcends all trends. With designs like these radiant white gold oval hoops, their diamonds perfectly frame one's face, casting a shimmering halo of light that accentuates your face's most important features. The exquisite detailing and craftsmanship of Fire & Ice ensures that these hoops not only capture attention, but truly highlight the beauty of the wearer with every glint and gleam.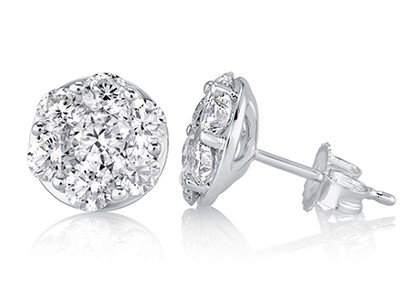 Essential Stud Earrings
Diamond stud earrings by Fire & Ice, showcased at Rogers Jewelry Co., are a symbol of versatile luxury. A pair of luminous round diamond stud earrings by Fire & Ice delicately adds a hint of subtle glitter to any ensemble. Seamlessly transitioning from day to night, casual brunches to black-tie events, these studs are certain to retain their beauty and relevance for generations. Fire & Ice stud earrings elevate any moment with their understated brilliance.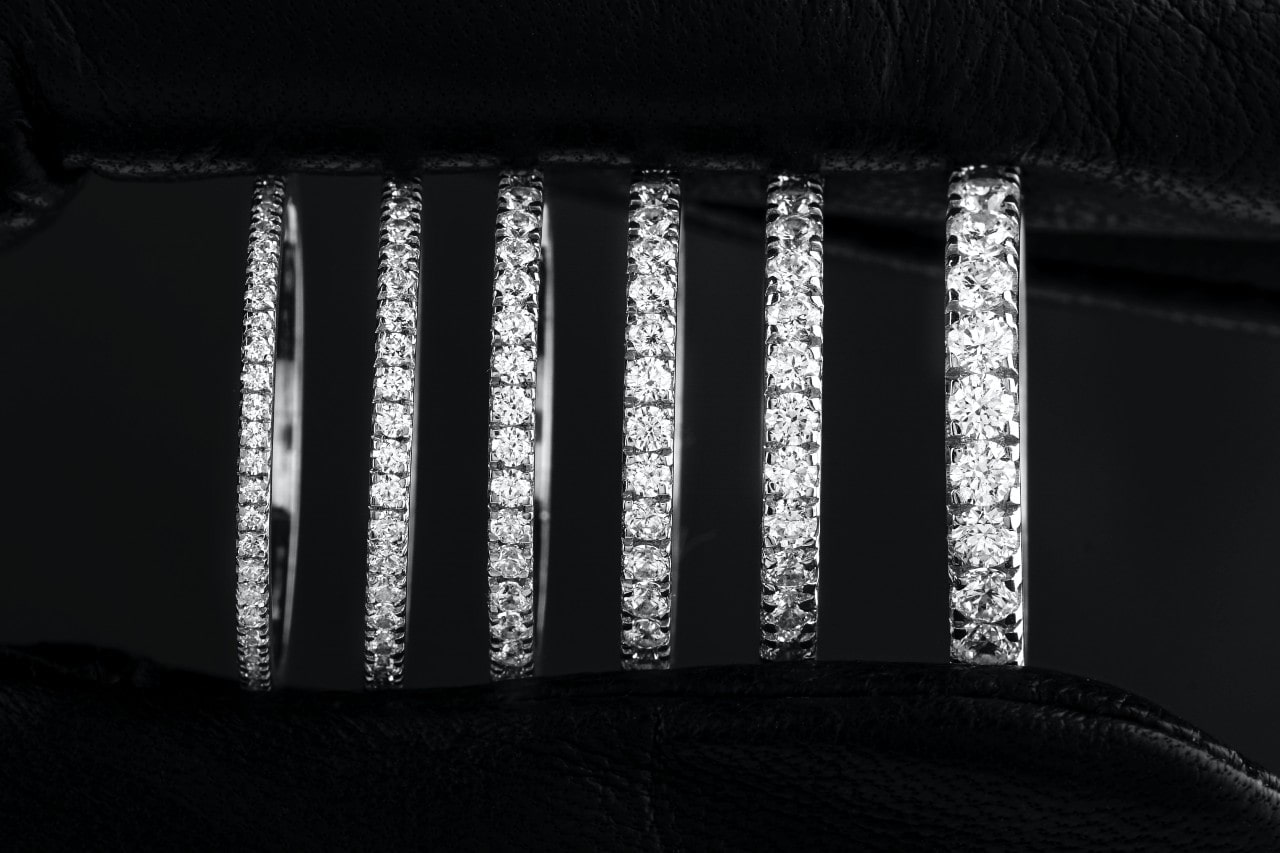 Discover Fire and Ice at Rogers Jewelry Co.
Explore the world of exquisite designer jewelry from renowned brands like Fire & Ice at Rogers Jewelry Co. Our stores, located in Modesto, Elk Grove, Folsom, Fresno, Bakersfield, and San Luis Obispo in California, as well as Reno, Nevada, await your visit. Experience luxury, craftsmanship, and fashion, all under one roof. For more information on our diverse range of products and services, please do not hesitate to contact us.