Celebrity Engagement Ring Trends
April 5th, 2023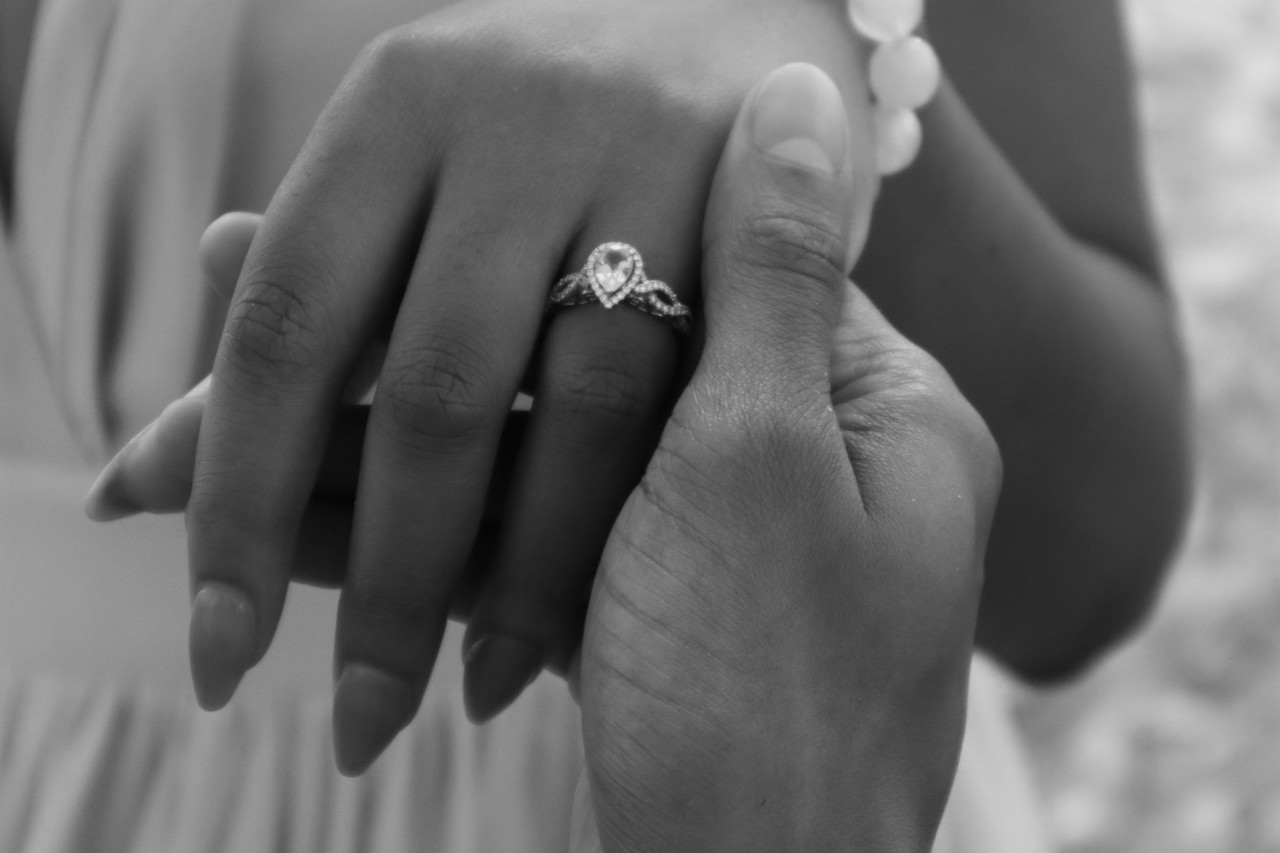 Explore the most popular engagement ring styles that celebrities have been wearing in recent years, all the way into 2023. Our discerning clients know that we pride ourselves on our diverse selection of on-trend and classic engagement rings. Here, we'll showcase the top designs inspired by the stars, which are readily available at our store. Find the perfect ring to express your love and make a statement, just like your favorite celebrities.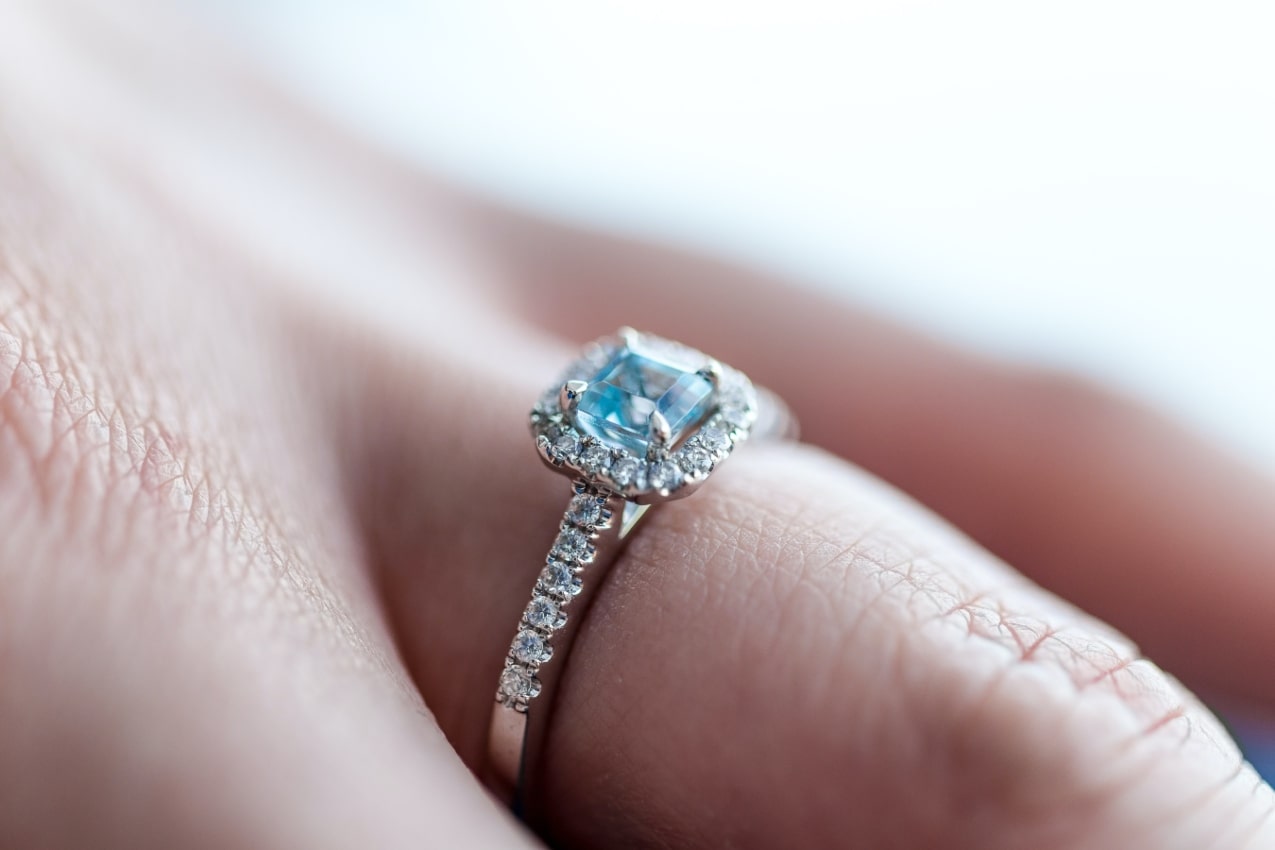 Colorful Gemstones
Colored gemstones have emerged as a stunning alternative to traditional diamonds in engagement rings, with celebrities like Blake Lively and Princess Eugenie leading the way. These eye-catching stones, such as sapphires, emeralds, and rubies, add a touch of individuality and personal flair to a ring. Jewels also hold symbolic meaning or sentimental value for some couples. Embrace this celebrity-inspired trend with confidence and style.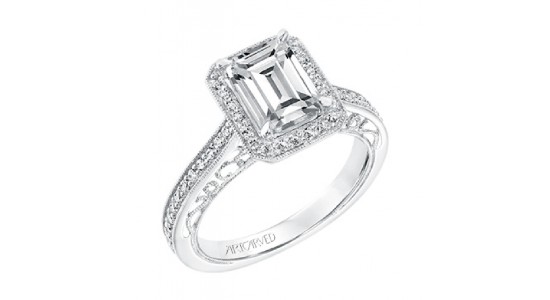 Vintage-Inspired Rings
Vintage-inspired designs have made a comeback in the world of engagement rings, with stars like Scarlett Johansson and Miley Cyrus choosing styles that harken back to a bygone era. These timeless designs evoke a sense of nostalgia and romance, often featuring intricate detailing, unique shapes, and antique elements. Rogers Jewelry Co. offers a stunning array of vintage-inspired rings that cater to those with an appreciation for the charm of yesteryear, like this incredible emerald cut ring from ArtCarved.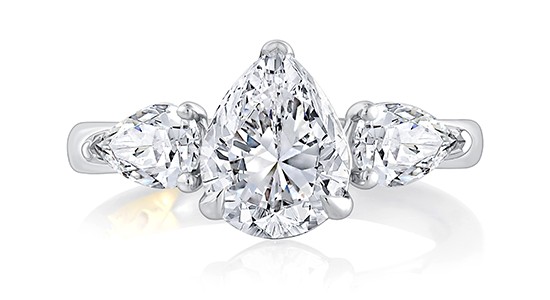 Unique Stone Shapes
Stars like Ariana Grande and Victoria Beckham have made statements by selecting unconventional cuts like pear and marquise. These distinctive shapes offer a fresh take on traditional designs, capturing attention with their eye-catching silhouettes. Our inventory contains a variety of engagement rings featuring unique diamond shapes, such as this exquisite A.JAFFE engagement ring that features three pristinely cut marquise stones. Embrace your individuality and make a bold statement with a ring that truly reflects your personality and style.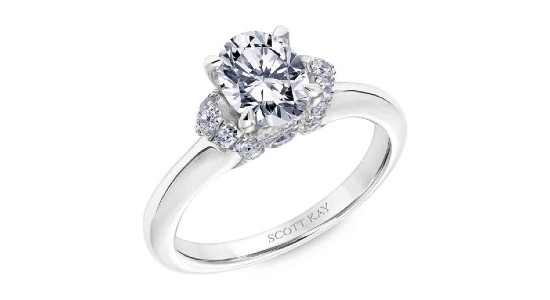 Elongated Cuts
Elongated diamond cuts have also become increasingly popular among celebrities, with stars like Hailey Bieber and Kim Kardashian showcasing stunning cushion, emerald, and radiant cut diamonds. These elongated shapes create an illusion of larger size and exude a sense of elegance and sophistication. We're immensely proud to offer a great number of exquisite examples of these cuts, such as this Scott Kay Luminaire engagement ring. This breathtaking ring features an elongated cushion cut center stone, making it an on-trend and glamorous choice.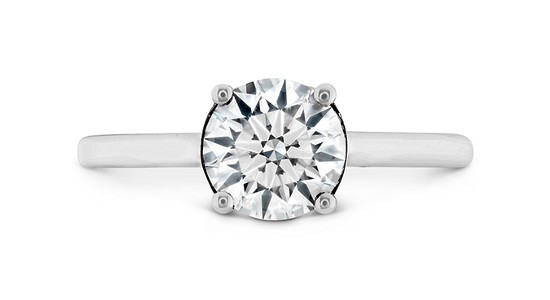 Solitaries
Celebrities like Meghan Markle and Gwyneth Paltrow, have chosen sleek and understated solitaire settings that draw attention to the diamond itself. This elegant approach to engagement rings allows the gemstone to take center stage, with a refined band that complements rather than competes. For example, the Hearts on Fire Sloane engagement ring showcases a stunning center diamond in a clean, minimalist setting, exemplifying the beauty and sophistication of this celebrity-inspired trend.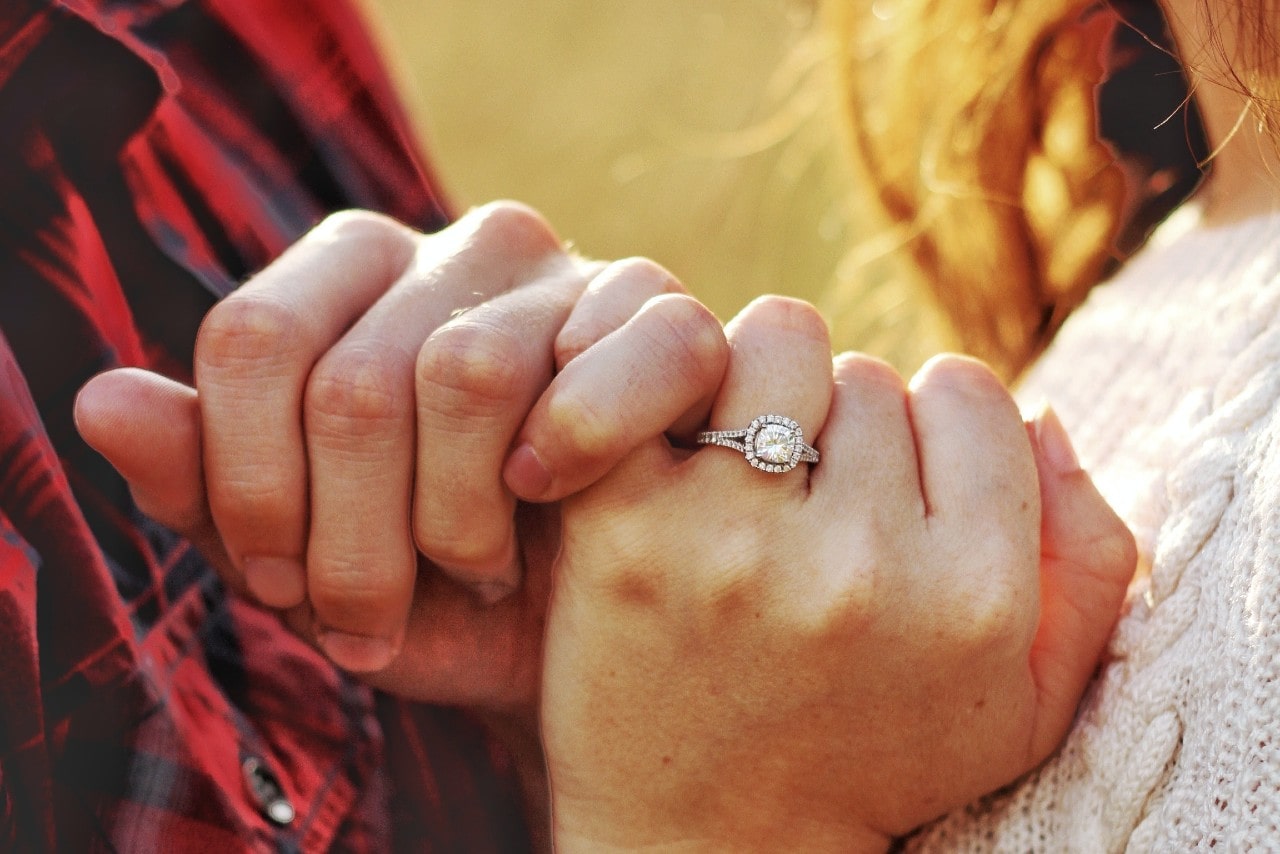 Shop Engagement Rings at Rogers Jewelry Co.
Discover the latest celebrity engagement ring trends and find your perfect designer piece at Rogers Jewelry Co. Our Modesto jewelry store boasts an incredible collection of stunning engagement rings, offering a variety of styles to suit every taste. From minimalist solitaires to unique shapes and vintage-inspired designs, you're sure to find the perfect ring to celebrate your love story. Don't miss out on the opportunity to shop for an exquisite engagement ring that truly reflects your personal style and love story. Contact us today for more information on our products and services, and let our experts guide you in finding the perfect ring.