Be Bold and Make a Statement With Jewelry
March 15th, 2022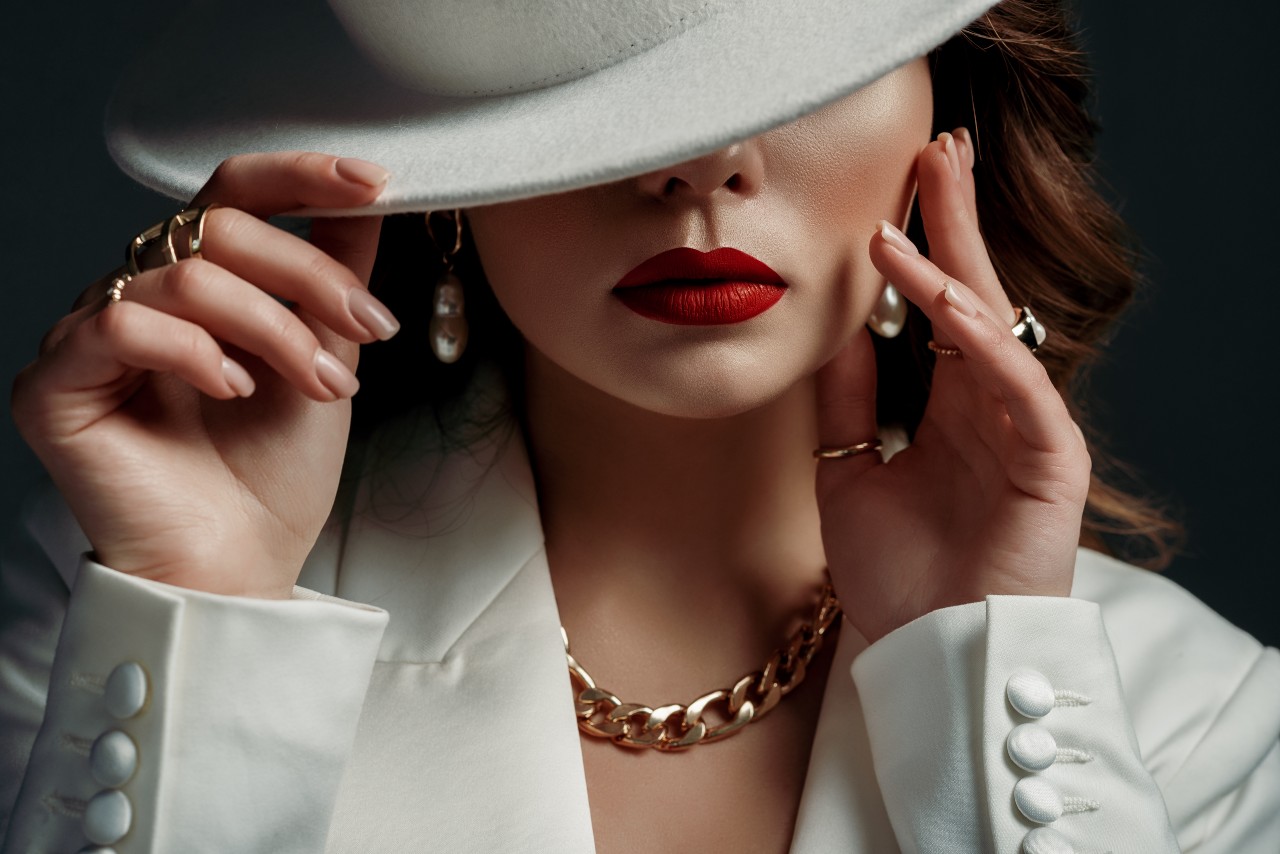 Jewelry is meant to be breathtaking. While there is nothing wrong with understated, subtle pieces, bold jewelry allows you to stand out from the crowd and imbue your look with personality. The most regal and royal of pieces capture attention like no other. There are a myriad of ways to showcase these bold and attention-getting jewelry pieces, and here are a few of our favorites at Rogers Jewelry Co.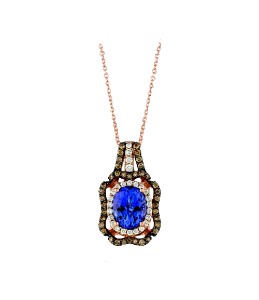 Never Say Never to a Necklace
While necklaces can be the most subtle pieces, they can also be the most spectacular. Depending on the length, necklaces often rest at the very center of one's silhouette. As such, a bold piece of jewelry will live up to its most radiant potential. Of the myriad of styles of necklaces, pendants, especially those featuring richly colored gemstones, tend to garner the most attention.
This LeVian pendant is a true marvel. LeVian is known for its signature use of vibrant color. They even create their own special varieties of gold alloys like Strawberry Gold for an entirely unique effect. This pendant also uses the rare blueberry tanzanite, a richly blue gemstone that is sure to impress and delight every viewer. Tanzanite was discovered within the last few decades and is found only in Tanzania, the country from which it gets its name.
Here's to You and Your Earrings
Earrings may be small, but they can pack quite a punch. As far as spectacle is concerned, drop earrings are an ideal choice. They provide a front-facing canvas for designers to work with. As such, they can showcase a wide variety of glamorous gems and jewels to frame and accentuate the natural beauty of your face.
This set of Hearts On Fire earrings has a butterfly design made radiant through the generous use of diamonds. Hearts On Fire exclusively use their legendary diamonds, which are made more brilliant than their peers through science and art. These earrings will take your style to new heights.
Fascinate With Fashion Rings
Body language is said to make up half of all communication, including speech. This is in part due to hand gestures, which some find an essential part of a conversation. If you count yourself among them, a true statement can be made with a fashion ring. Designers make dazzling rings in many creative and innovative ways.
This diamond fashion ring has layer upon layer of bright and brilliant diamonds. With more diamonds than the average engagement ring and 18k white gold, this is a highly luxurious and bright piece. Its radiance is not likely to be matched in any situation.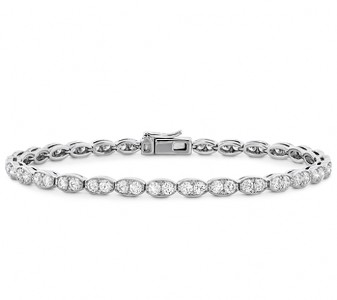 Let Your Bracelets Speak
Bracelets are fantastic statement makers, adding sparkle to your hand gestures and movements like fashion rings. There are a wide variety of fashionable bracelets, such as cuffs, chains, tennis bracelets, and more. Note that they do not have to be thick to be bold and eye-catching; they merely have to reflect light and exude sophistication.
This floral 18k white gold diamond bracelet does just that by presenting a beautiful refinement. It goes quite well with any formal attire.
Make Your Statement With Rogers Jewelry Co.
With our diverse collection, you are sure to find your dream jewelry at Rogers Jewelry Co. We offer a myriad of fine jewelry and timepieces, as well as helpful professional jewelry services like jewelry repair and custom design. With locations in California and Nevada, our expert staff is excited to help you. Find a location near you and contact us today.