ArtCarved Bridal Jewelry: Every Modern Bride's Dream
October 25th, 2019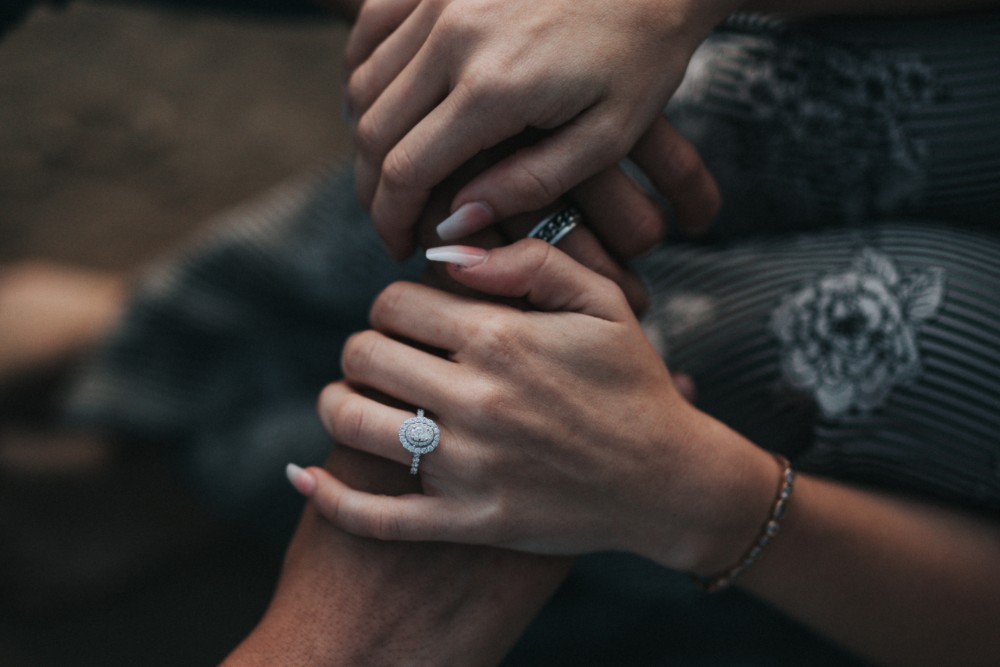 In 1850, Nathaniel Hawthorne published "The Scarlet Letter." Harriet Tubman was conducting the Underground Railroad. Los Angeles became a city. And of course, in 1850, J.R. Wood and his sons would open the jewelry store in Brooklyn that would become the nucleus of their genius designs.
ArtCarved was the first company to create a seamless wedding band, and in the 1920s, the carved designs that still make ArtCarved pieces treasured burst onto the scene. In 1950, hotel scion Nicky Hilton proposed to his flame, the inimitable Elizabeth Taylor with an ArtCarved engagement ring. At Rogers Jewelry Co., we're pleased to offer women bridal jewelry that allows them to add their own story to the long tapestry of excellence that ArtCarved represents!
Classic Collection Engagement Rings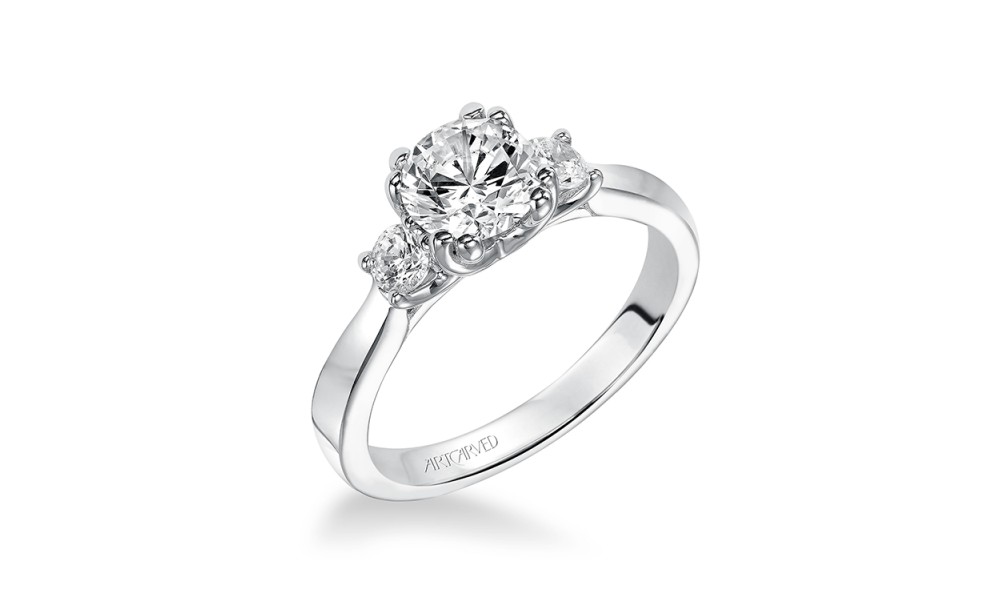 When we talk about the Classic collection from ArtCarved, we're discussing engagement rings that are characterized by their timelessness. That is to say, these are rings that are going to be just as beloved tomorrow as they are hundreds of years from now. In this collection, you can find ArtCarved embracing modern touches like princess-cut diamonds and eye-catching channel set side stones. Split shanks pave-studded with diamonds also add a special panache to these engagement rings. ArtCarved primarily works in white gold, which not only summons the elegance of the Art Deco period, but also provides a clean, neutral canvas on which the beauty of diamonds can be laid.
Vintage Collection Engagement Rings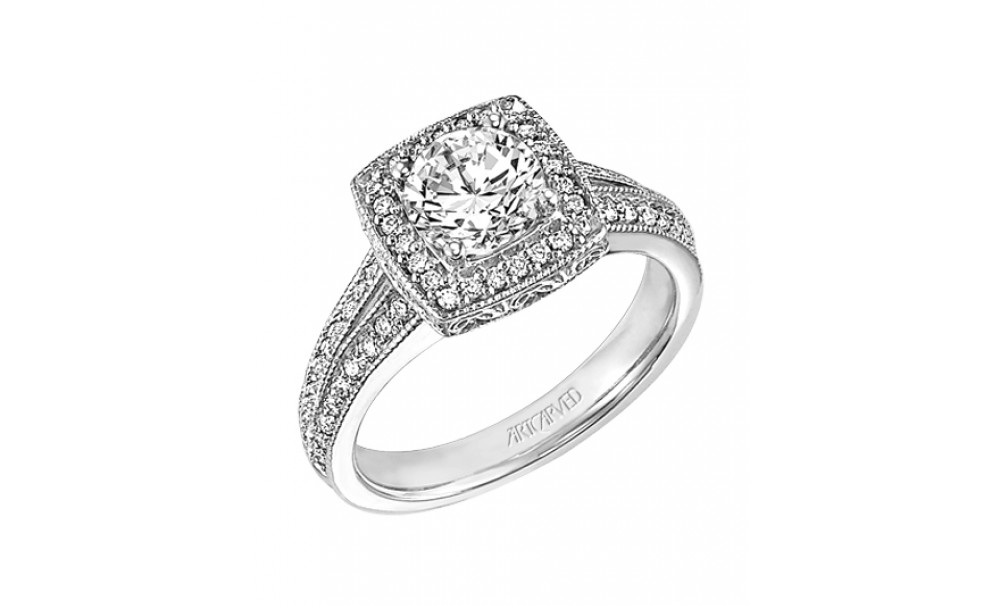 As a company that goes back to 1850, everyday at ArtCarved is steeped in what the ordinary person would consider "vintage." It's a concept built into the very bones of the atelier, and when you browse the Vintage collection of engagement rings from ArtCarved, you'll see rings that seamlessly blend the best parts of the Victorian Era, the Art Nouveau, and the Art Deco periods. The decadent love of Late Victorian color comes through in the designer's use of yellow diamonds. Natural themes in these engagement rings, such as vines and flowers dotted with milgrain beading, bring to mind Art Nouveau. Bold geometry, halos, and architectural inspiration can be found in even the simplest solitaire rings in this collection.
Men's and Women's Wedding Bands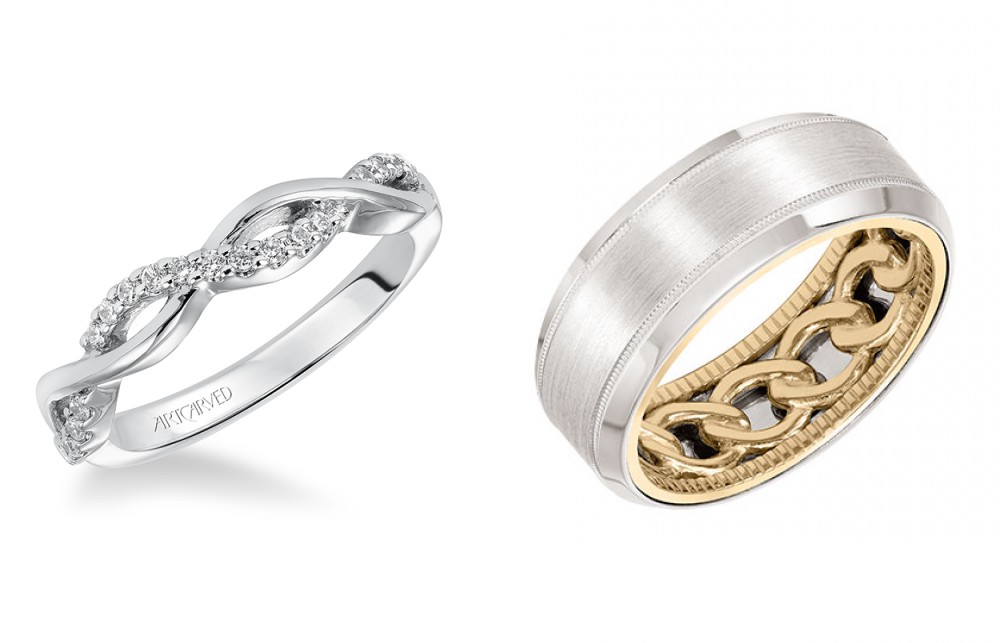 It's clear that ArtCarved invests a great deal of energy in designing its men's and women's wedding bands, and that comes through in the beautiful carvings in the men's bands and the iconic settings on the women's bands. When it comes to the former, you can appreciate a polished 18k white gold band into which an inlay of 18k rose or yellow gold has been set. Numerous textured patterns are worked into these inlays, such as bizarre silk designs that were famous in the early 1800s. Women's bands are no less gorgeous, and it's not difficult to find bands made up entirely of settings, such as halos and cubes, that encase their diamonds with sculpted white gold.
Shop ArtCarved Bridal Jewelry at Rogers Jewelry Co.
If you're interested in ArtCarved engagement rings and wedding bands, don't hesitate to get in touch with us here at Rogers Jewelry Co., or visit us at any of our eight Superstore locations: Modesto, San Luis Obispo, Bakersfield, Folsom, Fresno, Elk Grove, and Visalia, California; as well as Reno, Nevada!