Are You Sure You're Ready to Pop the Question?
April 19th, 2021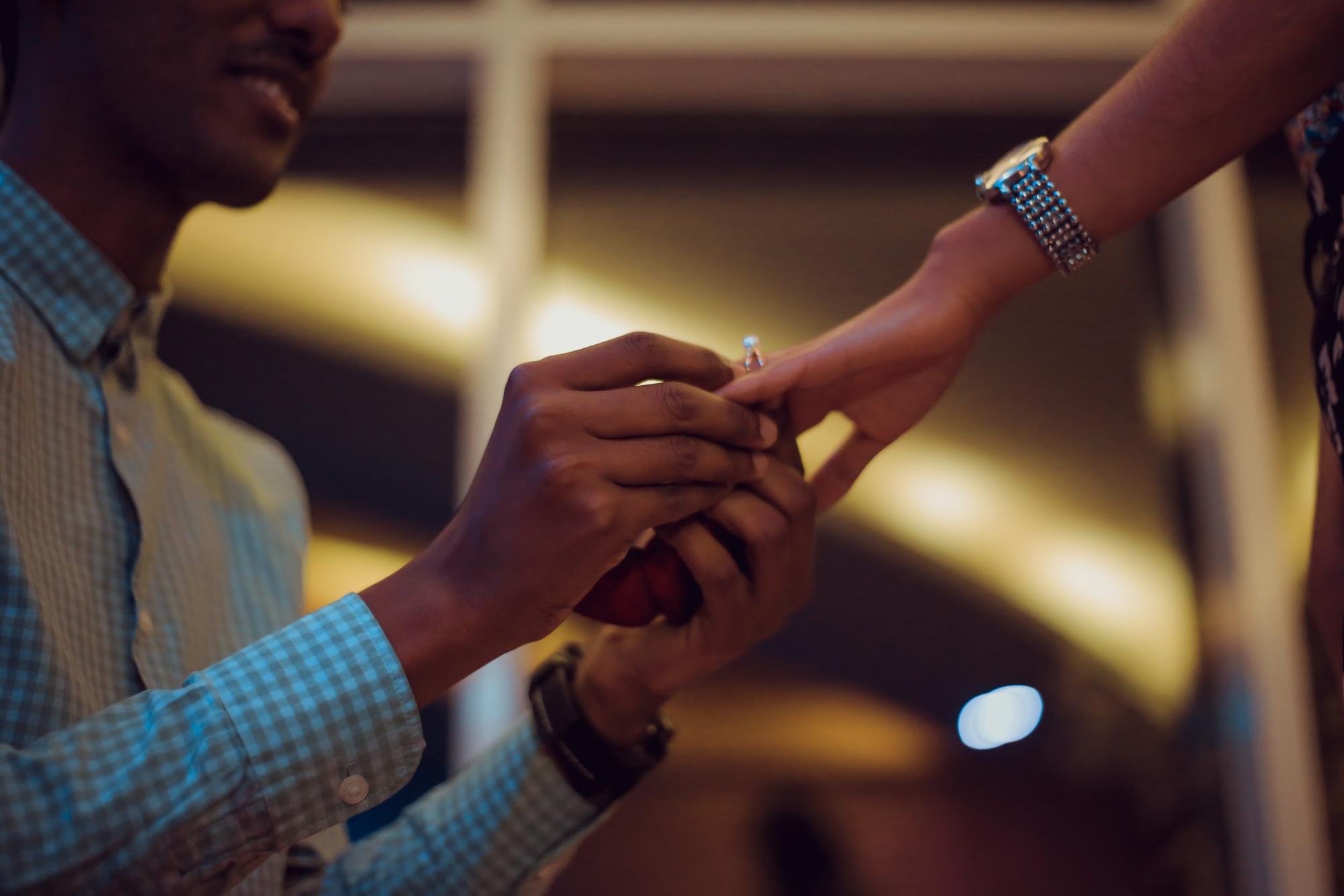 A lot of planning goes into this day, and the most important aspect to plan ahead of time is the ring. Engagement rings can say so much about a bride. That is why Rogers Jewelry Company has put together this amazing spring engagement guide to make sure you pick out the ring that best expresses who your bride is.
Emerald-Cut
An emerald cut stone is a timeless and sophisticated choice. Emerald cut stones rest easy on the band, and will quickly give a classic vibe to your look. The emerald-cut is impressive with its many facets capturing light as it sits on the hand. Sylvie's emerald cut rings are especially dazzling with an array of diamonds encompassing the center stone.
Nature Rings
One of these nature-inspired engagement rings is perfect for someone who loves spending their time outdoors. The sculpted leaves, floral halos, and twisted vines embody the essence of nature. You can also choose to have your ring set in white gold, yellow gold, or rose gold. If the outdoors is a passion the two of you share, you can get a men's wedding band with a coordinating nature motif.
Rose-Gold Engagement Rings
Rose gold has continued to rise in popularity due to its warm hue and unique look. From iPhones to home decor, the rose-gold trend continues this spring with engagement rings. A rose gold ring is a great choice to stand out from the crowd, and it shines beautifully next to diamond accents. Hearts on Fire has beautiful rose-gold engagement rings such as the stunning Harley wrap engagement ring from their Hayley Paige collections. The band creates a crisscross over the finger adding dimension to the ring. Diamonds cover the crisscrosses, so it is sure to shimmer in the sunlight.

Cushion-cut
A cushion cut ring will make the, "I do" even sweeter. This type of cut combines a square cut with rounded corners, much like a pillow. Most people are attracted to the antique, yet modern feel. A Jaffe has exquisite cushion-cut rings, especially the ring in their metropolitan collection. These rings are covered in radiant diamonds from the center stone to the cushion and the band. She will not be disappointed by this stunning setting and design.
Let's Find the Perfect Ring Together!
Rogers Jewelry Company all started back in 1937 with Harry Marks and Dr. Robert Moon in Modesto, California. Together, they wanted to provide quality jewelry and be the jeweler that you can trust. With over eighty years of service, Rogers Jewelry Co's doors are still open, and they want to help you find the engagement ring that best shows off her style.
Now located in Modesto, Bakersfield, Folsom, Reno, and other cities in the Nevada and California area, feel free to come in and browse at their exquisite and expansive collection at the closest store near you. You can also call Rogers Jewelers at 209–527–8713 or visit their website!