A. Jaffe Engagement Rings And Wedding Bands - Exceptional Beauty and Comfort
June 10th, 2020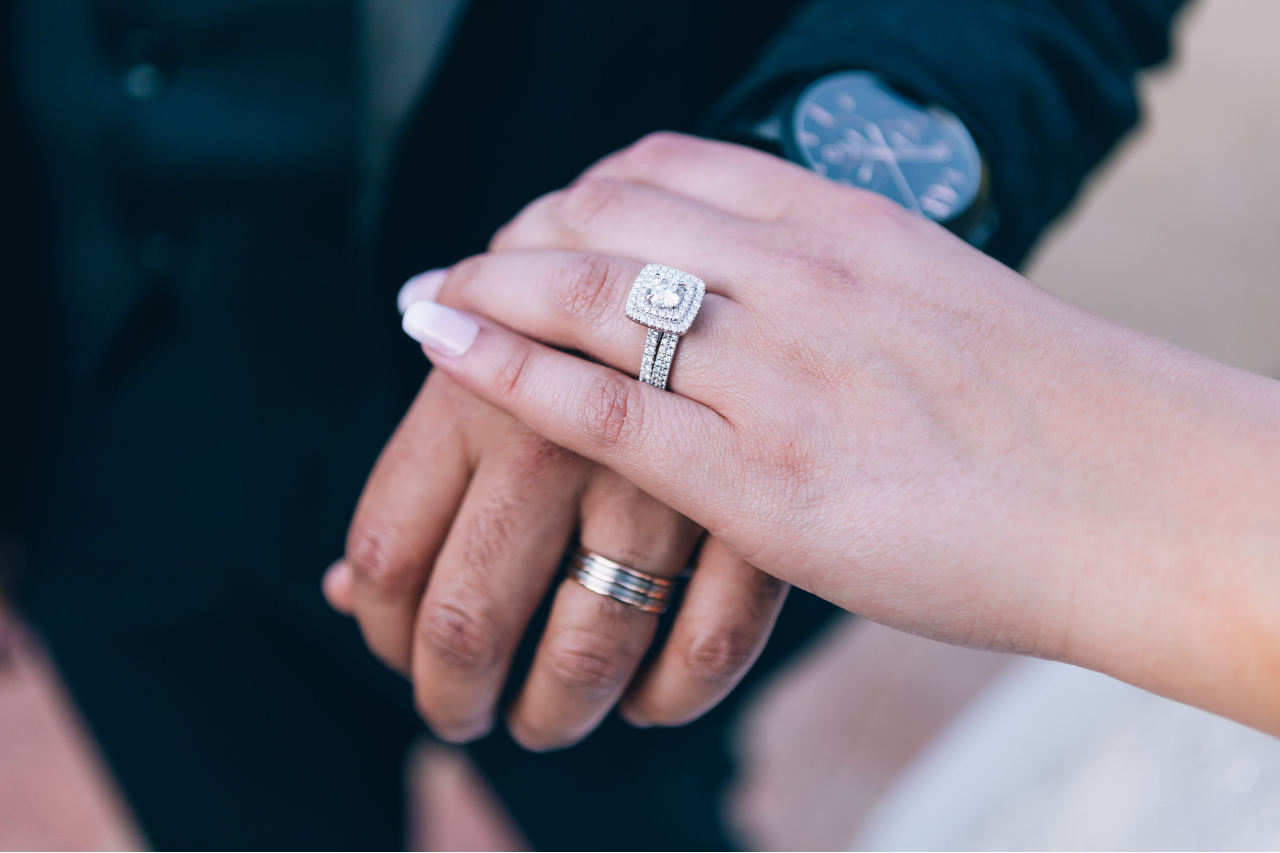 A. Jaffe creates engagement rings and wedding bands with the utmost respect for craftsmanship and diamond processing. The production of every ring begins with a master jeweler with at least ten years of experience. Each ring takes up to eighty hours to create, and that creation is built on 128 years of jewelry production experience.
A. Jaffe uses diamonds mined in countries which fully participate in the Kimberley Process Certification scheme, a process that greatly reduces the use of conflict diamonds. Exceptional beauty and true comfort is A. Jaffe's highest priority.
A. Jaffe features five wedding band collections: Art Deco, Classics, Metropolitan, Quilted Collection, and Seasons of Love. Peruse each collection to see the finest A. Jaffe engagement rings and wedding bands.
Art Deco for Vintage Appeal
Art Deco was the foremost design style of the 1920s and 1930s. It is characterized by bold, precise geometric shapes and colors. A woman who appreciates this vintage mode would love the rings from A. Jaffe's Art Deco collection. These rings feature milgrain detailing, geometric shapes, smooth and quilted interiors. Browse the regal and elaborate Art Deco engagement rings and wedding bands at Rogers Jewelry Co.
Classic Cuts
In A. Jaffe's Classics Collection, you'll find timeless pieces with a modern touch. The center stones come in classic shapes: round, oval, pearl, and emerald cut. Pavé is prioritized in nearly every engagement ring and wedding band in this collection. As with each collection, the Classics are available in white gold, yellow gold, rose gold, and platinum. Shop stunning Classics engagement rings and wedding bands and find the one for her. A classic cut for a classic woman.
Experience More with Metropolitan
Diamonds are on full display in the contemporary designs of the Metropolitan Collection by A. Jaffe. This collection is for the woman who desires exclusivity. Visually daring designs give this collection the most sparkle. Every surface area of the ring is flooded with pave set diamonds that give each ring a truly luxurious feel. If you are looking for a ring with a wow factor, browse the exclusive collection of Metropolitan engagement rings and wedding bands.
Pure Quilt
The Quilted Collection is filled with understated beauties. Peruse the collection and observe the brilliant center stones. The thin, strong bands come with and without pavé. Every ring features a luxurious quilted interior band that ensures a perfect fit and a well-balanced center diamond. The quilted design further ensures the ring will not swivel on your finger, placing the center stone in the forefront always. These rings will all appeal to the true design enthusiast. Browse these flawless Quilted engagement rings and wedding bands.
Truly Commemorate Your Wedding
A. Jaffe presents Seasons of Love, a collection of wedding bands featuring distinctive and beautiful designs. From twisting metal bands set with pavé diamonds, to thick diamond stunner bands, there is a style that will complement your love and engagement ring. Celebrate your wedding day and your life together with these ornate, modern designs in the Seasons of Love collection.
Shop A. Jaffe at Rogers Jewelry Co.
You know your bride more than most. Give her the gift of exceptional beauty and unparalleled comfort and shop A. Jaffe engagement rings and wedding bands at Rogers Jewelry Co.

Rogers Jewelry Co. is proud to have the area's largest collection of engagement and wedding rings. Find the best brands, service, and selection at Rogers Jewelry Co.