6 Timeless Jewelry Pieces Every Woman Should Own
January 7th, 2019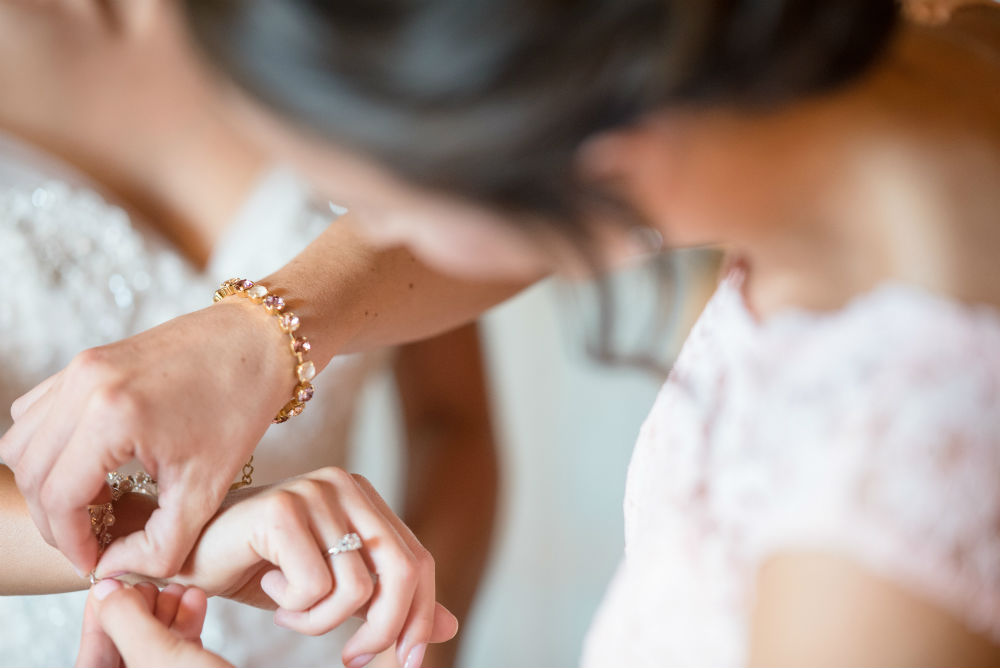 Wearing jewelry makes for an incredible way to accessorize and adorn yourself with beautiful pieces that can make any outfit look complete. For women, it's important to own a collection of jewelry pieces to have versatility with what is worn each day. If you want to own timeless pieces that can be worn for a lifetime, there are a few items to consider purchasing adding to your collection.
Jewelry items can be worn with other accessories or paired on their own, depending on personal preference and the occasion or event that is attended. Minimal jewelry items can be stacked to ensure that they stand out and make a statement. Dramatic pieces that have more details look beautiful when worn alone without other accessories to prevent the items from looking overly flashy. Necklaces look most appealing with v-neck or low-cut tops to ensure that they are on display on the neckline without clashing with the shirt or blouse. When you want to own timeless pieces to wear each season, there are a few timeless jewelry styles to consider.
Tennis Bracelets

Tennis bracelets are considered to be timeless because they're a luxurious jewelry item to own that is delicate and regal. They're ideal to wear with a dress or skirt to formal or casual events. Tennis bracelets can be stacked if you want to make a statement and include multiple diamonds with its simple and minimal design.
The Temptation three-prong bracelet is a beautiful tennis bracelet and is a circle of perfection with multiple Hearts on Fire diamonds.
Statement Rings
Statement rings continue to remain a staple jewelry item and are meant to look dramatic and bold with their design. They add an upscale touch to semi-formal attire and draw more attention to the hands.
Diamond Studs
Diamond studs are one of the most timeless jewelry styles because they're simple and elegant. They dress up any attire and look beautiful with the hair pulled back to ensure that they're on display.
Eternity Bands

Eternity bands look luxurious and upscale with a beautiful design that includes diamonds that wrap around the finger. The rings can be stacked or worn solo to make a statement and adorn the fingers with a classic piece that won't go out of style.
The ArtCarved Contemporary wedding band is a prong set eternity band that has a vintage band style with eternity stones.
Personalized Jewelry
Personalized jewelry continues to remain popular among women for the customization that it offers. Names and dates can be engraved on the jewelry item to make it have more sentiment and value. Birthstones of your children or grandchildren can also be used in the jewelry.
Rogers Jewelry Co. offers personalized jewelry with custom designs that can be created today with rings, necklaces, and earrings that are individually designed.
Dainty Pendants
Dainty pendants add a touch of detail with decorative elements that are feminine and upscale. Consider owning a pendant with interlocking hearts, which can symbolize a special union or even a connection that is made between a mother and daughter. They pendants are ideal for daily use and can be a reminder of a special relationship that is shared. The pendants often include multiple diamonds and are often available with rose gold, white gold, and yellow gold materials.
Find Timeless Jewelry Styles at Rogers Jewelry Co.
There are a variety of timeless jewelry styles to choose from when you're looking to own quality pieces that can be passed down to future generations. Owning classic pieces that can be paired with anything in your wardrobe can offer many versatile options for any occasion.