5 Engagement Ring Trends Perfect for the Fashion-Forward Bride
July 28th, 2019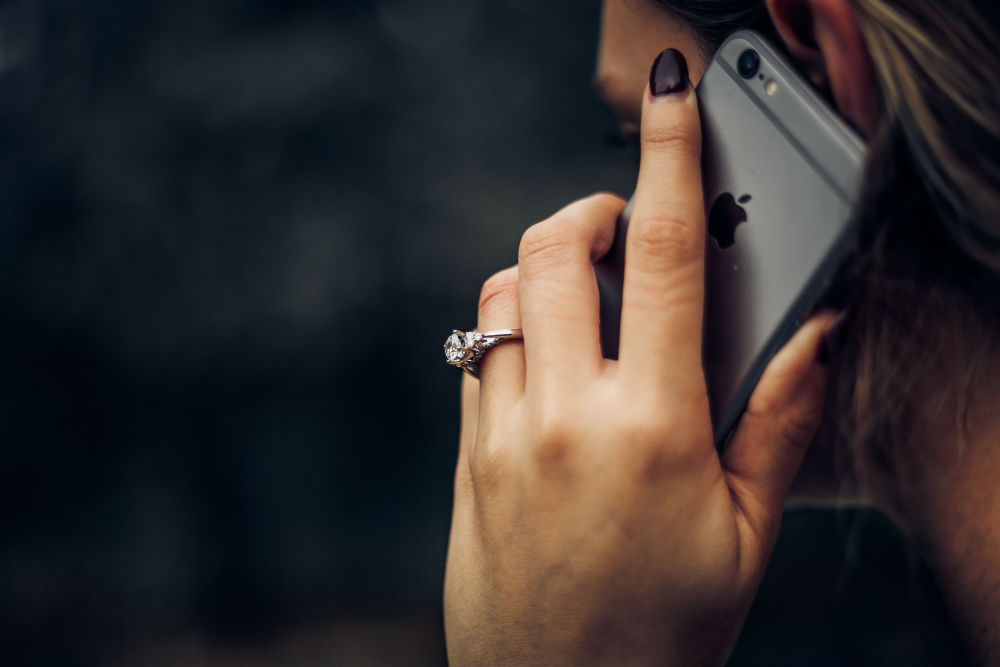 There are certain engagement ring trends that can appeal to just about anyone, no matter what their personal style. Brides who are fashion-forward always appreciate something fresh and unique. Keep reading to learn about some of the most popular trends women are loving this year!
Fancy Shapes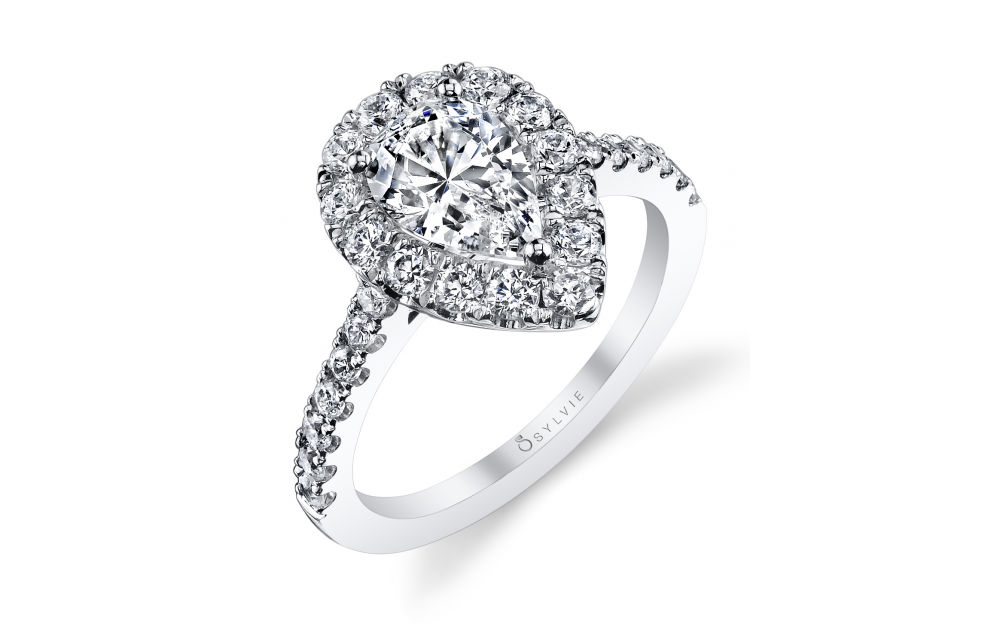 Fancy shapes are always in style for the bride who wants to make a definite fashion statement. As a general rule of thumb, fancy shape diamonds are those that are different from the basic round cut. Two of the most popular fancy shapes for engagement rings are the oval and pear shape diamonds.
The oval cut diamond is an elongated take on the round brilliant shape. It has many facets and lots of sparkle and can make the bride's fingers appear longer and more slender. As a result of the unique shape, it also has the effect of looking larger on your hand.
The pear shape falls between the round and marquise cut diamonds. They include 58 facets and can be very eye-catching thanks to its sharp point on one end and rounded edges on the other. The pear-shaped diamond is a nice alternative to the standard solitaire engagement ring and is best suited for brides who want to be unique.
Engravings and Filigree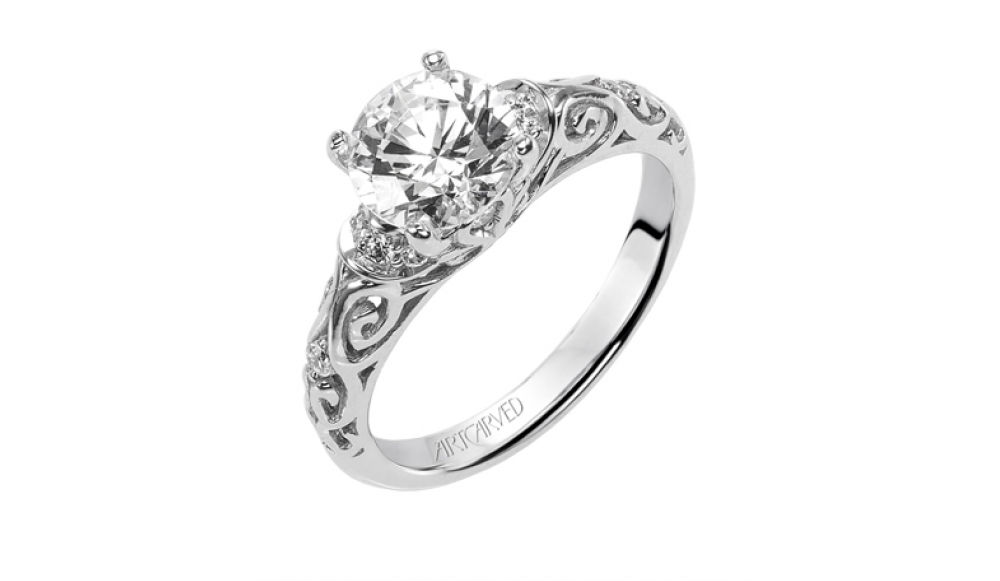 Both engravings and filigree can give an engagement ring a vintage or more contemporary look, but it's important to understand what exactly entails this engagement ring trend. Engravings involve grooves cut into the surface of the band of an engagement ring, making for a pattern effect. Filigree, on the other hand, is when there are tiny beads of metal, coiling or bending of metallic threads in patterns on the band of a ring. They give off a grain-like effect as the word "filigree" is derived from the Latin word "film," which means grain.
Artcarved, a popular designer we carry at our showrooms, puts this style on full display in their Vintage collection. The bride-to-be with a penchant for all things vintage-inspired will swoon when presented with a ring from this brand.
Unexpected Details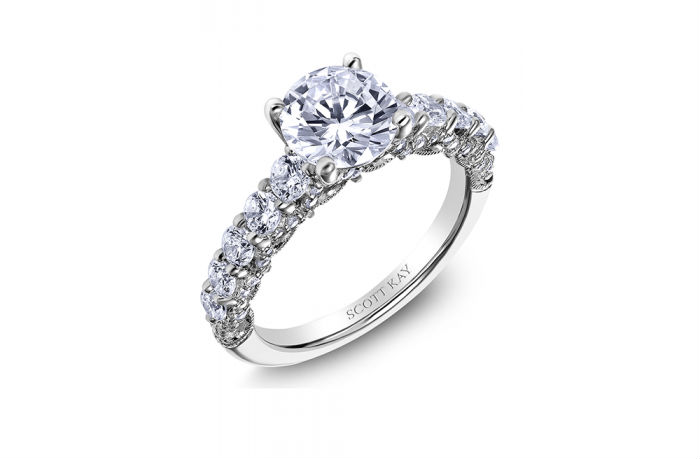 Unexpected details may be present on an engagement ring as well. These are not things that you can notice at first glance.
Instead, they are intricate details that are subtly included in the design of an engagement ring that gives it a flair as unique as the bride wearing it herself. These details may include something like a halo of tiny diamonds under the setting showcasing the main diamond or a petal or leaf design in the facets holding the center diamond in place.
Rose Gold Styles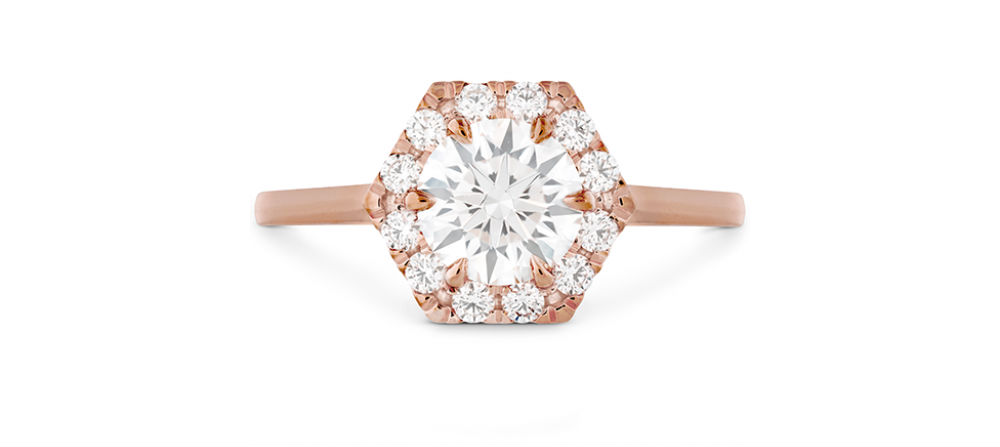 Most brides choose yellow gold, white gold or platinum for the band of their engagement ring. However, rose gold has grown in popularity in the last few years. It offers something different and allows women to make a unique statement. Rose gold is a romantic metal that offers a much-needed splash of color in an engagement ring. The pinkish hue of the band can beautifully complement a white, pink or even black diamond.
Simple Solitaires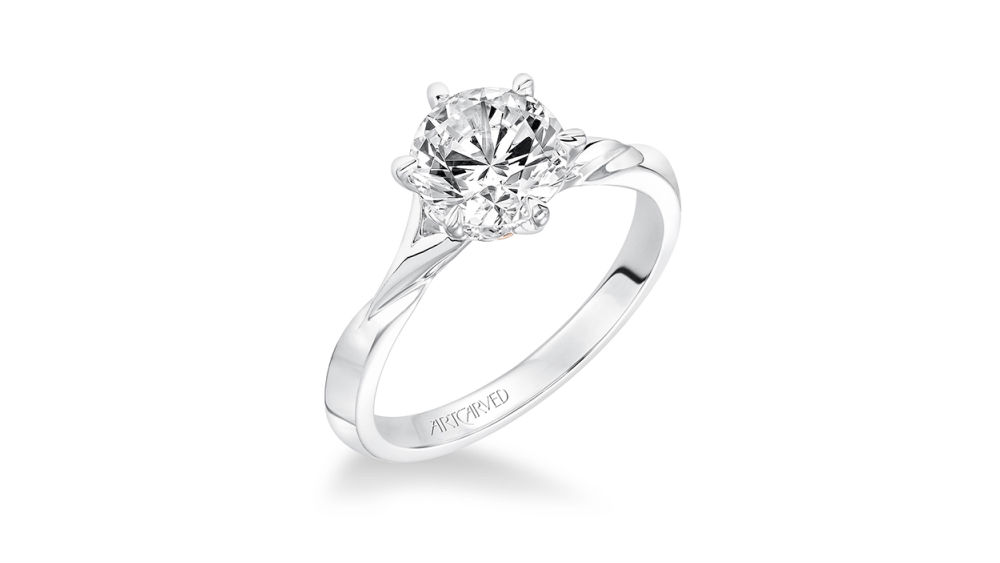 Simple solitaire engagement rings never go out of style. They feature the diamond shape of your choice atop a plain metallic band. The purpose of this type of engagement ring is self-explanatory: it is simply to showcase the diamond itself.
These are some of the best trends in engagement rings today. If you are looking for a beautiful ring whether you have recently gotten engaged or are about to propose, contact Rogers Jewelry Co. to take a look at our selection.