5 Beautiful Hidden Details To Consider For Your Engagement Ring
August 5th, 2021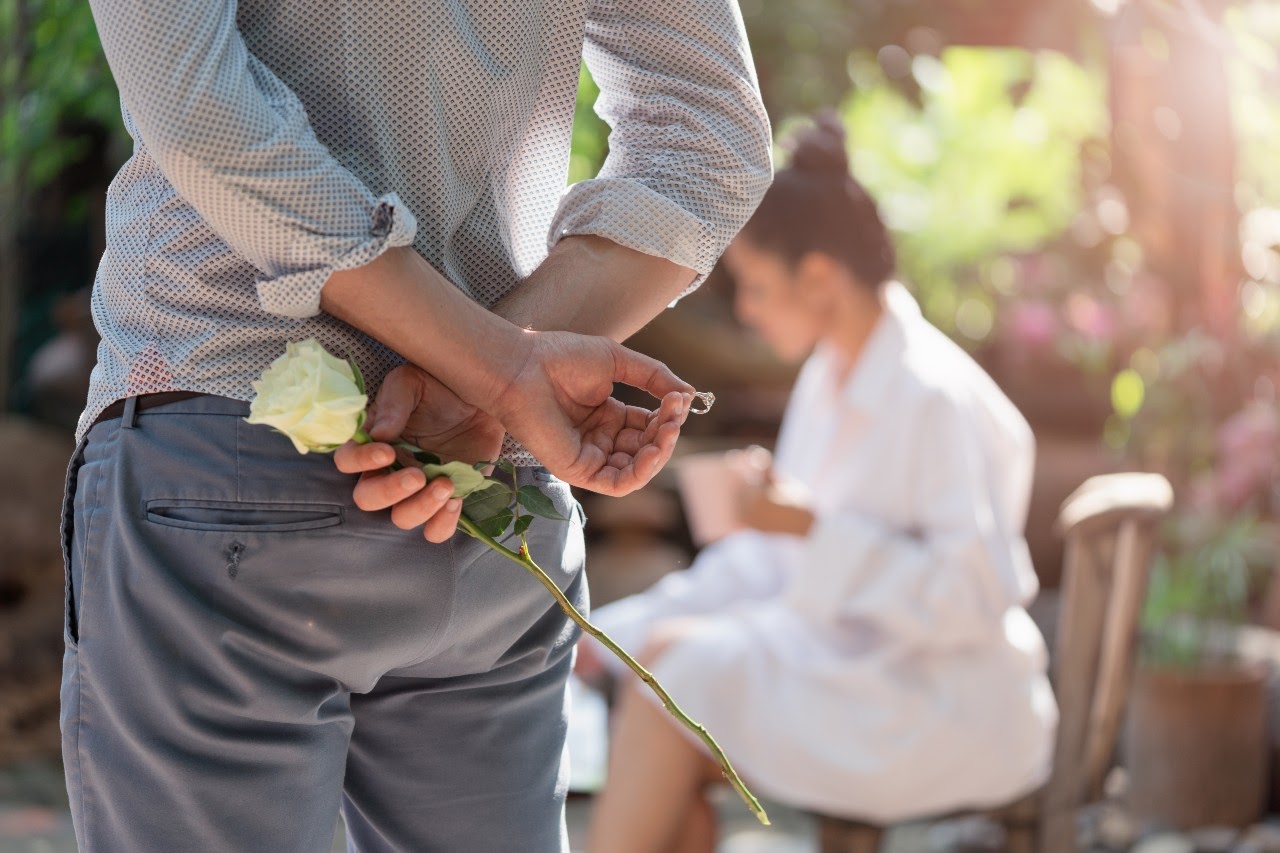 The true beauty of an engagement ring with hidden details is how it reflects the relationship you have with your partner. Full of nuance and surprises, and of course beauty, you see and learn new things with each glance at the ring! A fun aspect of the hidden details of your ring is that they are primarily known only between you and your partner. Here, we'll cover five different designs so you know exactly what to look for in an engagement ring.
Camouflaged Colorful Gemstones
Colorful side stones are easily the most playful hidden details. They are also expressive and symbolic. For instance, blue topaz fosters calm communication and a desire to learn. Green emerald foretells good fortune and pink tourmaline is emblematic of joy and love.
Show your vibrant personality with this pink sapphire side stone engagement ring. The brilliant gemstones glisten and blend wondrously on this modern, multi-band ring crafted from 18k rose gold.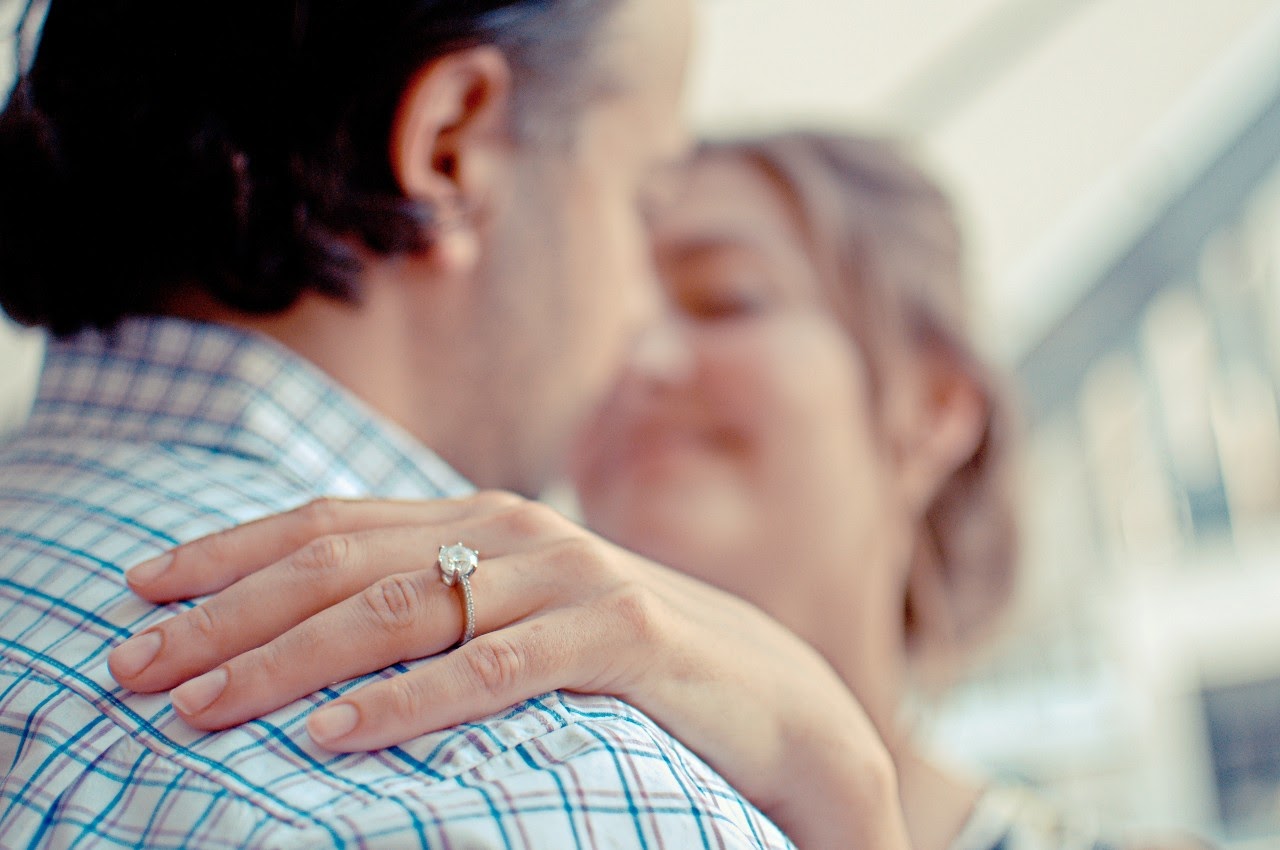 Sleek Side Stone Settings
Side stones are a popular choice for detailing because of the enchanting subtleties that they bring to an engagement ring. There are a number of setting types, but the most popular three are channel, prong, and pavé.
Channel Set Stones: Channel set diamonds are fastened between two metal strips. Sometimes giving off the illusion of floating diamonds, this is one of the more secure settings.
Prong Set Stones: The prong setting holds the diamond between its claw-like prongs. This allows for larger cut side stones and maximizes the light reflection.
Pavé Set Stones: Using tiny metal beads, pavé set diamonds are placed incredibly close together. This gives a paved, and super luxe, appearance!
Diamond Lined Prongs
Of all stone setting types, the prong setting is easily the most popular, especially to secure the center stone. These metal claws are another avenue to add subtle diamond detailing to your engagement ring. Designers have crafted ring styles with diamond-tipped prongs, or diamonds cascading down the entire length of the prong, sometimes continuing into the basket. Diamond-lined prongs are for those who want the captivating look of diamonds on every inch of their ring.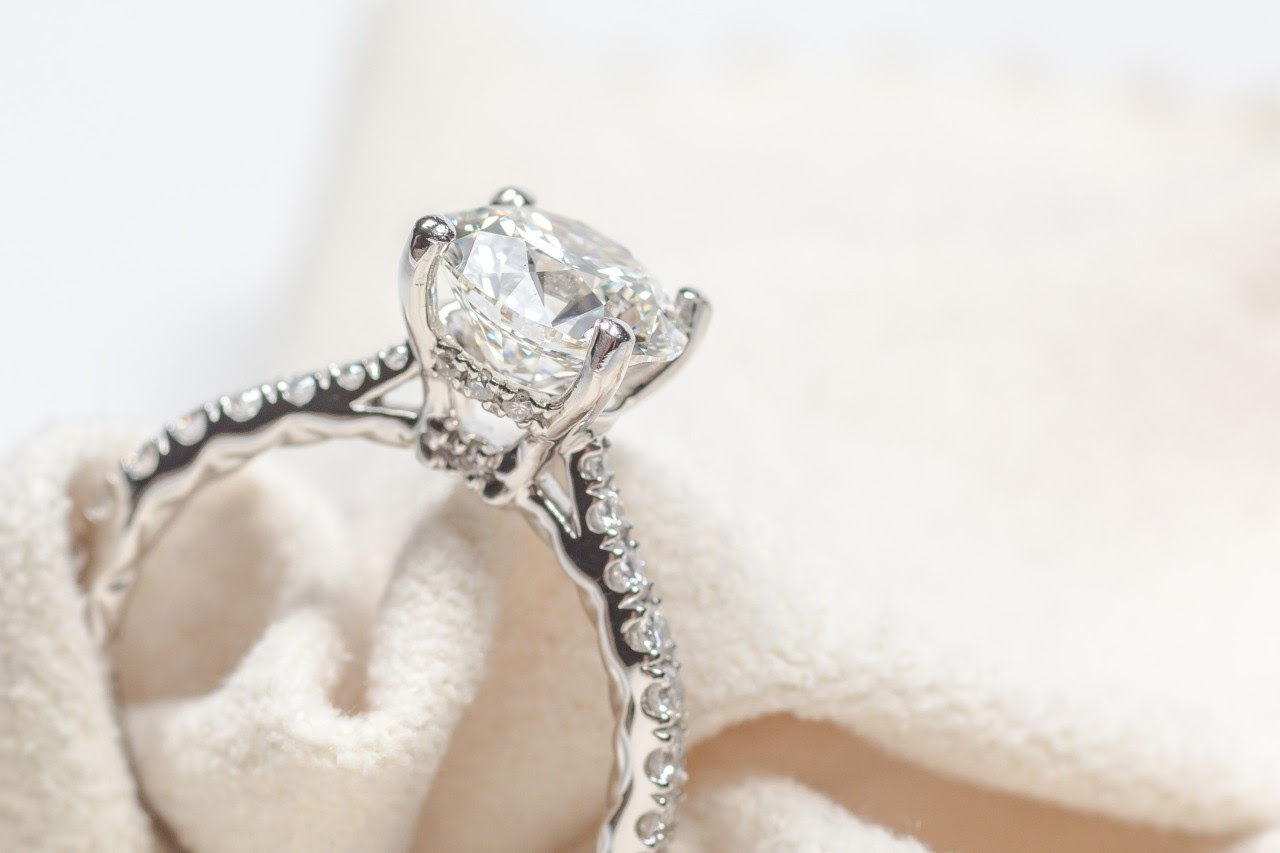 The Secret Inner Ring
The perfect place to hide some detail is the inner layer of the band! While beautiful, inner ring layer designs are nearly exclusively created for comfort and fit. Comfortably wear your gorgeous ring all day and never lose it! Consider this white gold, diamond-encrusted A. Jaffe ring. Dripping with diamonds, the inner layer of this thin band features a quilt-like pattern that creates a perfect fit.
Heightened Gallery Work
The engagement ring's gallery is the ideal place to hide alluring details! From peek-a-boo diamonds to vintage milgrain and floral motifs to meaningful engravings. Learn about the cathedral setting to understand what to look for in an engagement ring and discover how to get the most out of your gallery.
We recommend this glowing, vintage solitaire. From above, this looks like an understated, timeless engagement ring, however, in the gallery, hidden below the center stone, we discover feminine curving accents, decorated with milgrain beading.
Shop Engagement Rings With Hidden Details at Rogers Jewelry Co.
See the above designs and even more enchanting engagement rings at Rogers Jewelry Co. Schedule a bridal consultation where you can learn about our services, including engraving and custom design. Find a store near you and visit us to shop bridal jewelry and receive unparalleled service.