4 Top Designers Doing Micro-Pave Engagement Rings Right
December 5th, 2019
Micro-pave engagement rings are already uber popular, and the trend isn't going anywhere in the new year. One of the things that makes the striking settings a perennial favorite is their sly aptitude for looking delicate and understated while actually being quite extravagant. If you're wanting an engagement ring that emanates modern elegance and still retains a vintage aesthetic, chances are good a micro-pave engagement ring is in your future.
Paved with Romance
The name pavé comes from the French word meaning "to pave." It's derived from the look that's achieved by setting stones into small holes on the metal shaft of a ring. Small beads are shaped around the stone to secure it, and the resulting look is that of a cobblestone road.
A micro-pave setting means all the stones are the same size and generally less than 1mm in diameter. So tiny! The setting's popularity is a testament to its quality and its timeless beauty.
Small but Mighty
Though the stones may be super small, the payoff is extra sparkle. Micro-pave engagement rings are a favorite choice among brides wanting a classic look with a touch of vintage style. Several cherished bridal jewelry brands are really embracing the micro-pave look with dreamy collections that are utterly stunning.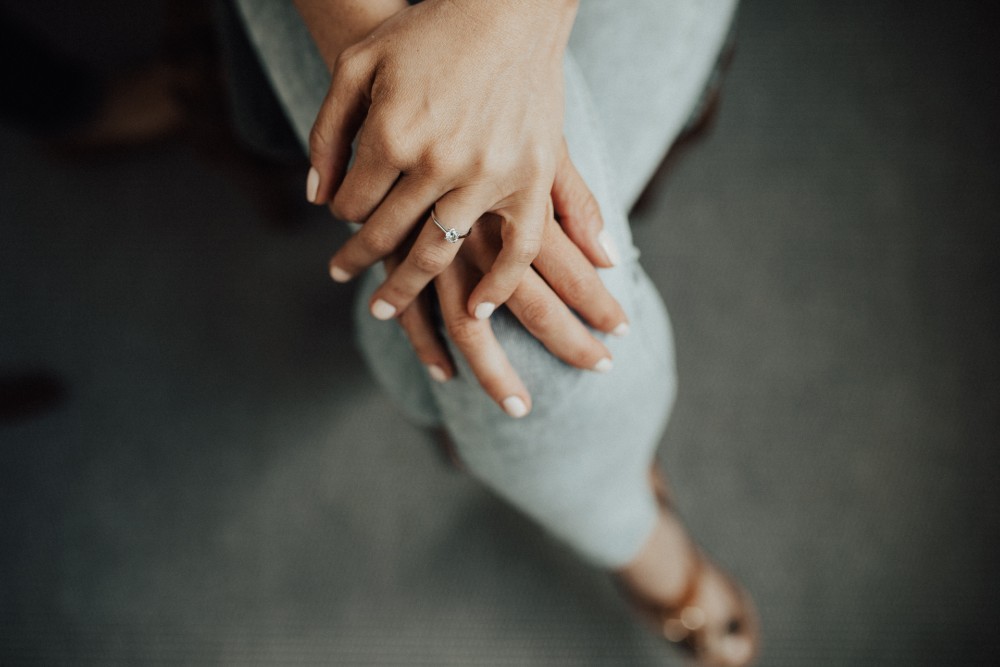 A. Jaffe
A legend in the bridal jewelry realm since its inception in 1892, A. Jaffe has been known for its innovative techniques for decades. A favorite is the signature squaring of the shank to minimize the band rotating and increase comfort.
While its various collections—including the Metropolitan and Seasons of Love lines—are all swoon-worthy, the Art Deco collection is perhaps the loveliest of all. Inspired by the company's work within the international jewelry epicenter in New York, the Art Deco designs boast major vintage vibes through detailed milgrain and radiant details in micro-pave work.
Scott Kay
Scott Kay has been a devoted fan of platinum since the 1980s and has nabbed several awards for his inventive designs. Many of the brand's collections blend micro-pave into double shanks and gorgeous halos, resulting in an aesthetic that feels markedly exaggerated, bolder and weightier in the best (very sparkly!) way.
Sylvie
Marketed as the jewelry brand made by a woman for a woman, Sylvie feels revolutionary not because most jewely designers are in fact men. But because of the wonderful way her designs can kindle excitement. Somehow both totally modern (read: stackable) and delicately vintage, both engagement rings and wedding bands feel refreshingly new in the brand's capable and creative hands.
ArtCarved
It's clear looking at ArtCarved's Vintage collection that the design aesthetic is heavily influenced by the long, flowery lines of Art Nouveau. Nature-inspired filegree curves adorn bands and micro-pave-set diamonds act drape down from halo-set center stones. This is the collection for a bride-to-be who wants an extra dusting of vintage on her engagement ring.
Shop More Micro-Pave Engagement Rings at Roger's Jewelry Co.
We're delighted to carry such established brands with such robust collections. Come try on and explore all of the above collections and more at one of our many jewelry store locations throughout California and Nevada.