2022 Fashion Jewelry Trends for Mom
April 25th, 2022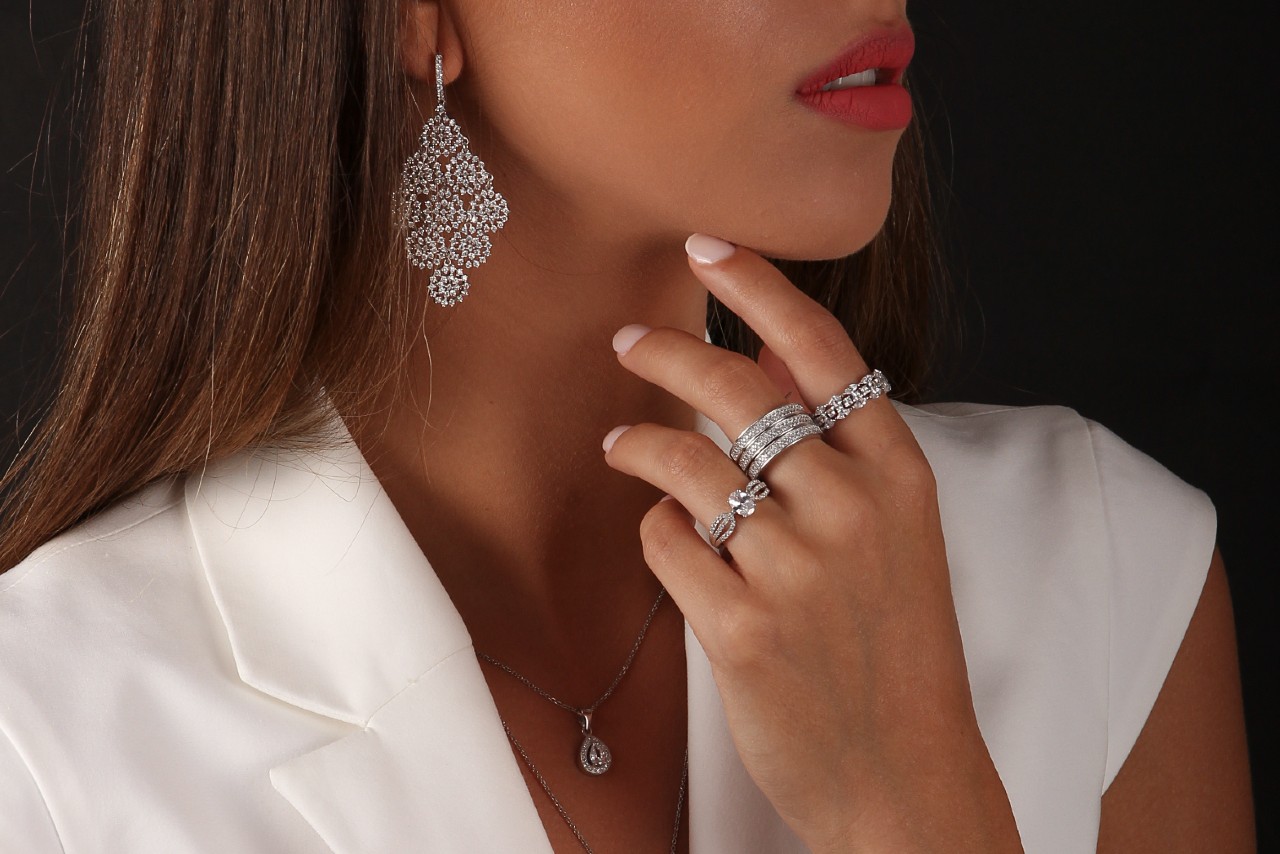 This year's trends in fashion jewelry lean towards the extravagant. Bold pieces featuring intricate metalwork and bright colors can stun on their own. In contrast, the more pared-back pieces serve as building blocks to creating a beautiful stack of varied rings, necklaces, or bracelets. Our experts at Rogers Jewelry Co. have put together a guide to choosing jewelry that fits your loved one's personality and aesthetic.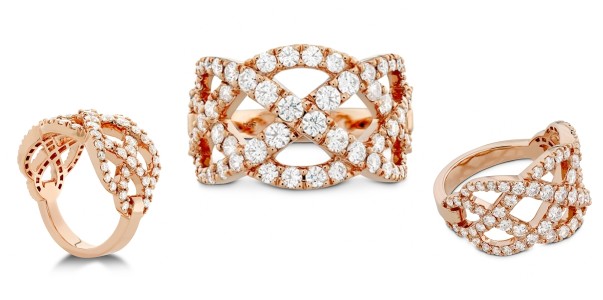 Audacious Statement Rings
Eye-catching statement rings serve as focal point pieces and conversation starters, but they can also hold sentimental value for the wearer. Choose a statement ring for your loved one this holiday forged in their favorite metal color, featuring their birthstone or another loved detail.
A piece like this elegant rose gold ring from Hearts On Fire is diamond-studded and fit for a queen. Remind your mom, wife, or grandmother of the sparkle she brings into your life with a gift like this.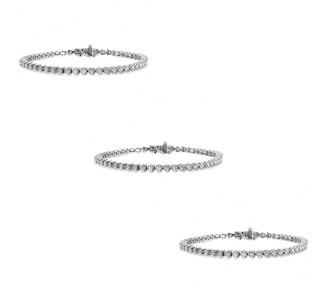 Stacking Bracelets
Designers around the world are showcasing bracelets in a big way this year. Gift the mother in your life with a bulky and daring cuff or a bangle bracelet, or pick a more simplistic and versatile piece that she can layer with other bracelets to create a unique look every day.
This timeless white gold tennis bracelet can be worn alone for a bit of subdued sparkle. Stack it with other pieces of varying metals and styles for a dynamic ensemble.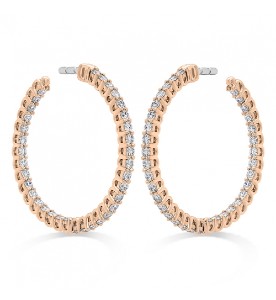 Chic Hoop Earrings
An ever fashionable style of earring is the classic hoop. Whether big or small, unadorned or dripping in colorful gems, hoop earrings are versatile pieces essential to any well-rounded jewelry collection.
Your loved one will be thankful you have chosen a piece they can wear every day with almost any look. These rose gold and diamond hoops will meld seamlessly with any business casual attire for the office or well-tailored suit for a fancy dinner party.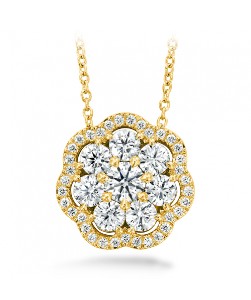 Layering Necklaces
Necklace layering is a scorching trend, so a necklace that your loved one can wear with others already in her collection is a great idea. Choose a pendant necklace featuring her birthstone, favorite metal color, or her first initial for added sentimentality.
For a gift of peerless luxury, gift a necklace like this exquisite yellow gold diamond floral pendant piece. It layers wonderfully with a chunky gold chain necklace and a gold choker to create great dynamism and visual interest.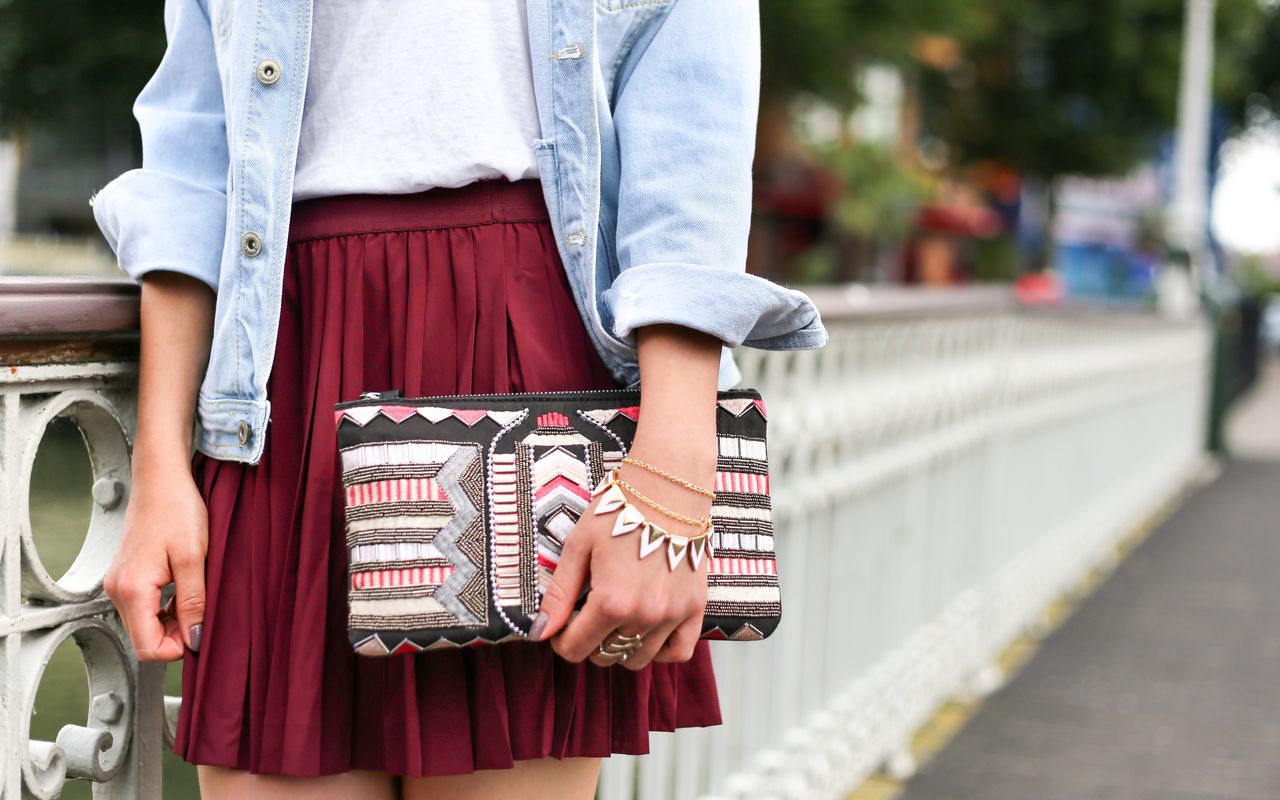 Shop Fashion Jewelry Trends for Mom at Rogers Jewelry Co.
Rogers Jewelry Co. has proudly served our phenomenal community with quality and stylish jewelry as well as exceptional customer service since our company's inception in 1937. It has been our honor to house celebrated brands from around the world, such as Hearts On Fire, A.JAFFE, and Seiko. Our mission is to guide our customers through our selection to find the perfect pieces for them.

Our incredibly experienced team can also offer you jewelry repair services and custom jewelry design. Come by one of our seven showrooms or contact us at contact@thinkrogers.com for more information on our products and services.