2021 Winter Jewelry Trends That'll Upgrade Your Wardrobe
November 5th, 2021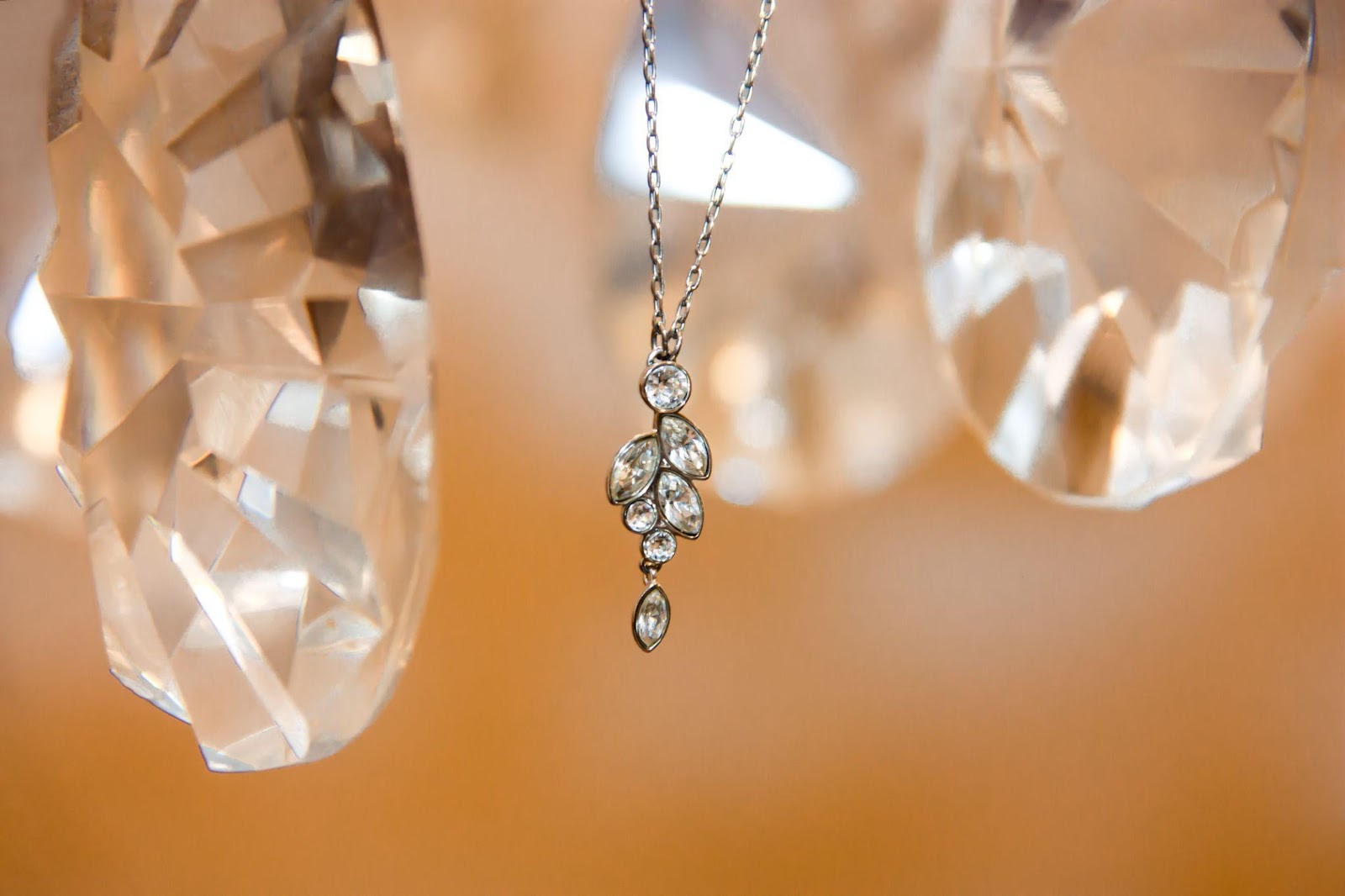 The arrival of winter brings with it several new and enticing jewelry trends. From the resurgence of hoop earrings and dazzling chains to the bold design of statement rings and intimately crafted winter florals, there's a design for whatever occasion you have in mind. Below, we'll discuss the trends you need to know about this winter to elevate your wardrobe.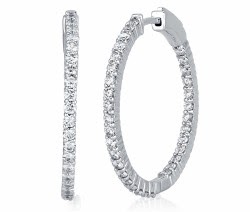 Hoops
Hoops are often bold, but they can be subtle as well. They have a long history of being worn by both ancient Nubians and the women of ancient Mesopotamia. Such an enduring style is undoubtedly here to stay.
These Ara Oval hoop earrings feature 18k white gold prong-set with finely cut diamonds. The white rhodium finish ensures these earrings will endure for generations.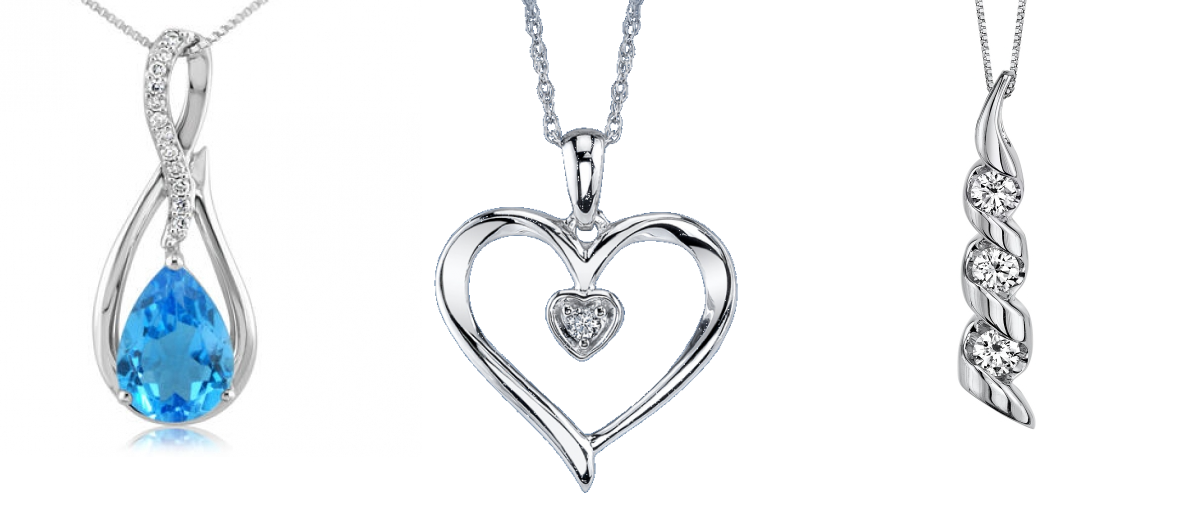 Pendants
Pendants are synonyms with elegance and offer an enchanting allure unmatched by other designs. They're versatile and can go with several looks while giving your outfit a mystical appeal. Pendants have a long history of adorning the necks of both men and women throughout history, and the trend is still going strong with appearances on the runways of Paris, London, and Milan.

Statement Rings
A statement ring is an eye-catching piece of jewelry that exhibits bold designs. These pieces command attention and give rise to flattery, desire, and even envy. A statement ring rarely goes unnoticed featuring top-tier gemstones like diamonds, rubies, and emeralds.
This vintage-style Hearts on Fire fashion ring is sure to set your soul ablaze. It features prong-set diamonds interlacing 18k rose, white, or yellow gold bands. This chic design is at once bold and timeless.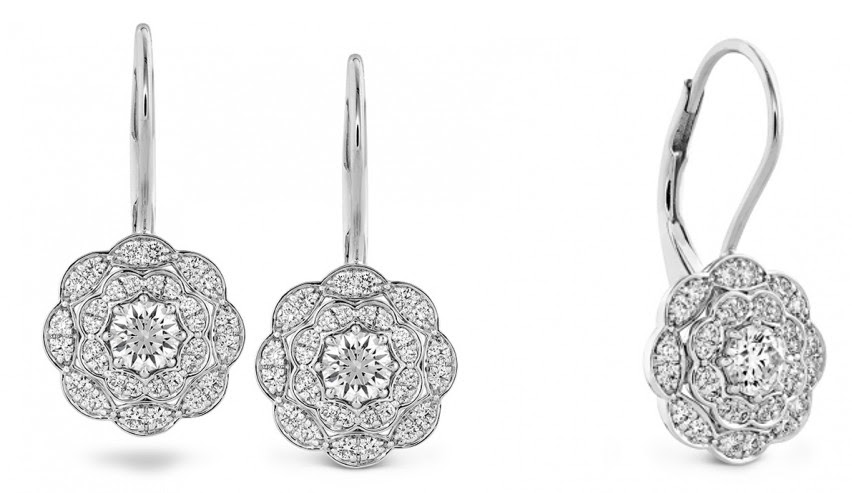 Winter Florals
Winter is when nature sleeps. The trees are bare, and the blossoms are rare—all the more reason for you to bloom. Floral jewelry is a popular choice this winter in part because it reminds us of the coming spring. The aesthetic, however, is truly dazzling. From shimmering petals to diamond-studded rosebuds, we dare you not to fall in love with this season's selection of winter florals.
Chains
Everyone is flaunting chains this winter. They dominate the fashion scene and runways from designers like Brandon Maxwell and Saint Laurent to celebrities like Kylie Jenner and Hailey Bieber. Chains are another type of versatile jewelry that come in several varieties, from box chain to Byzantine and countless styles in between. There's a chain necklace for every occasion, mood, and setting.

The Art of Layering
Layering gives you the perfect opportunity to show off your stunning jewelry collection. It lets you engage with your jewelry in a new way and opens the door to many combinations and styles. Layering jewelry is no simple task. Make your selections consciously and deliberately. Don't simply throw a bunch of things together and hope for the best. Layering is an art form in which you are both model and artist. The possibilities are endless. Explore different bracelets, necklaces, and ring styles to fulfill this trend.
Explore the Latest Trends this Winter at Rogers Jewelry Co.
Roger Jewelry Co. has been a leader in the world of fine jewelry since 1937. We make your satisfaction our top priority. Visit our storeroom in Modesto, California to explore the area's largest selection of engagement rings and wedding bands. Let our expert staff be your guide toward supreme luxury and unrivaled elegance.