2021 Bridal Jewelry: What's Trending?
January 5th, 2021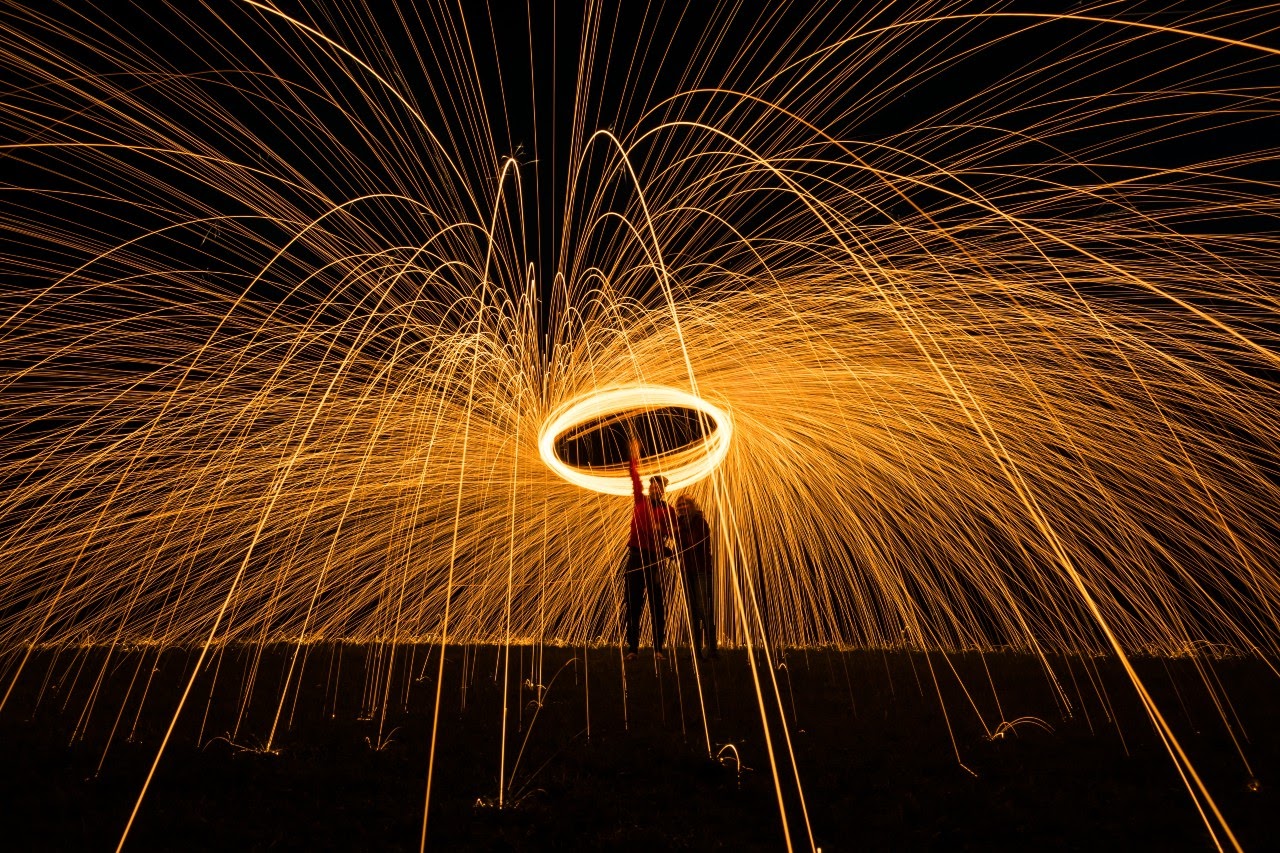 The hills are alive with new music in your heart. It's the sound of wedding bells in your near future! Begin to plan your perfect day by finding the perfect rings. While bridal jewelry is something many couples choose to decide on together, others prefer a surprise every step of the way. Either way, get ready to pop the bubbly, because you will have all the information you need to pick out a stunning engagement ring in 2021. Don't miss our best tips for wedding bands as well!
Vivacious Vision
Propose with a ring that's colorful and playful in nature. Mix atypical golds with bright gemstones to accomplish this look. For example, a bright-colored engagement ring is perfect for your modern, stylish partner who genuinely loves defying norms. Shop gemstones that are green, yellow, or pink in color, taking careful note of which reflect her favorite hues.
Captivate her with this Harley Wrap engagement ring featuring pink sapphires. The criss cut design is ultra-modern and given a heavenly warmth from the 18k rose gold shanks covered in pavé-set pink sapphires and white diamonds. Discover the secret sapphire stone sitting near the base of the inner shank! Your loved one will glow upon discovering the magical result of color saturation and reflection.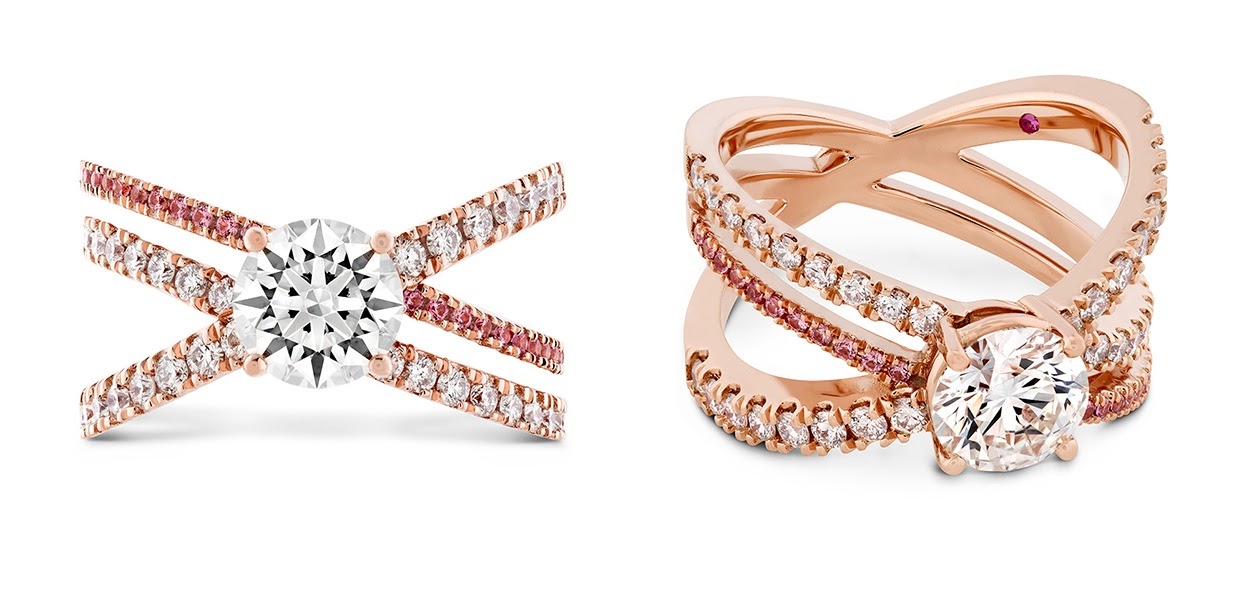 Stunning and Snug
For good reason, a lot of attention is paid to the visual appearance of an engagement ring. However, we shouldn't forget the physical experience. Pain should not be required for any celebration of love.
Find a comfort fit and gorgeous design in the Quilted Collection from A. Jaffe. The quilted design crafted on the inner shank facilitates stability throughout the day ensuring a cozy, true fit that means that the ring stays on.
This collection boasts thin bands, pavé-set diamonds on the underside of the gallery, shrouded by the center stone. In addition to comfort, you will find brilliantly elegant and refined designs.
Effortless Elegance
For all of the inventive designs and true beauty seen in engagement rings, there really is something special about the solitaire engagement ring. It remains the most popular engagement ring style year after year, like an unbeaten champion.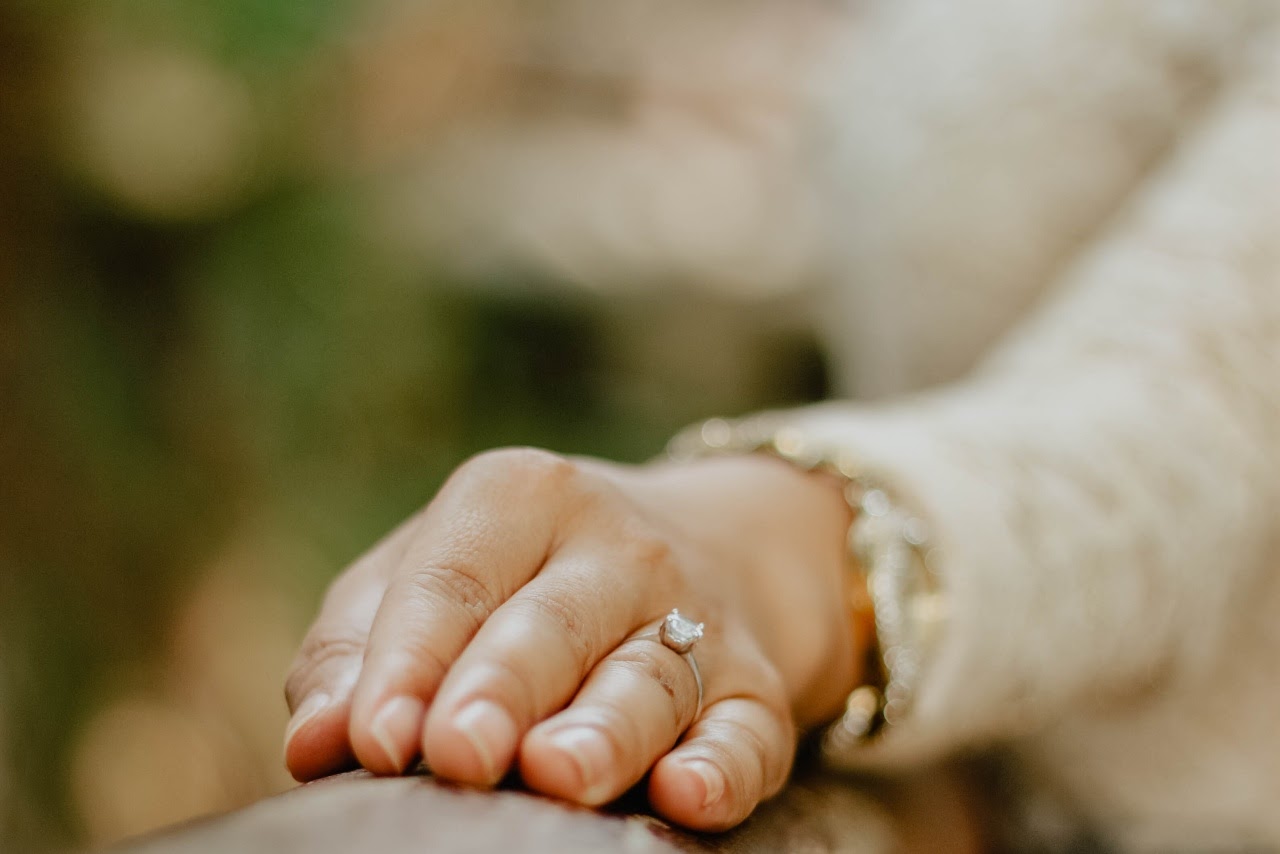 The solitaire is the prototypical engagement ring and prioritizes minimalist design. For your love who likes to keep the radiance centered and appreciates understated beauty, it is difficult to miss with this timeless design.
As a graceful reimagining of the gold class standard, consider this ArtCarved engagement ring. Adorned with curving designs, this ring is utterly romantic, yet still contemporary. It is the epitome of the classic, with a twist, that is one of the top engagement ring trends for 2021.
Tips for Wedding Bands
If you anticipate or already know that your partner will accept your proposal, it doesn't hurt to peruse wedding bands at the same time you are shopping for engagement rings. The wedding band can be unadorned but typically features a stunning diamond display.
It is important that the wedding band, just like the engagement ring, fits the wearer's style. Know your partner's fashion sense before moving forward.
For example, for one person, mixed metals are unthinkable and clashing as bridal jewelry. For another person, mixed metals are a transcendent emblem that vividly represents the joining of two lives. Make sure your pick fits their style and allows the rings to complement each other.
Shop Engagement Ring Trends for 2021
If you're intrigued by these descriptions, come and discover much more at Rogers Jewelry Co. Finding the right bridal jewelry can seem a bit overwhelming, but with guidance, it can be a joyful experience. Let our welcoming and knowledgeable staff assist you in pinpointing the perfect rings for your perfect day. Shop in-store at our Modesto, San Luis Obispo, Bakersfield, Folsom, Fresno, Reno, Elk Grove, or Visalia locations for unparalleled service and expansive selection.